Two hands, nonstop motion the secret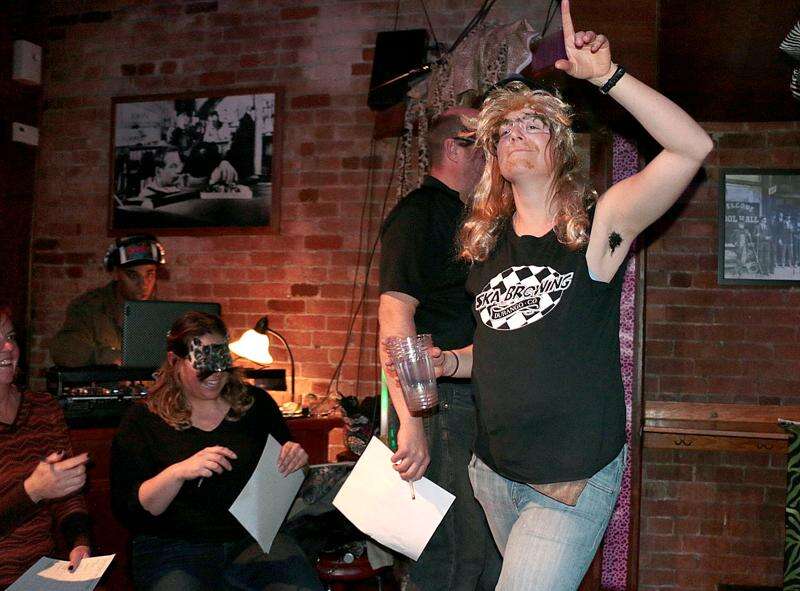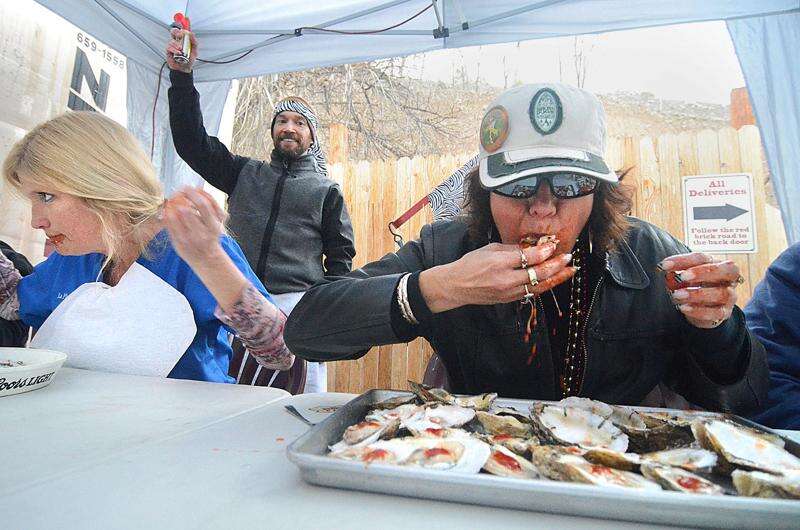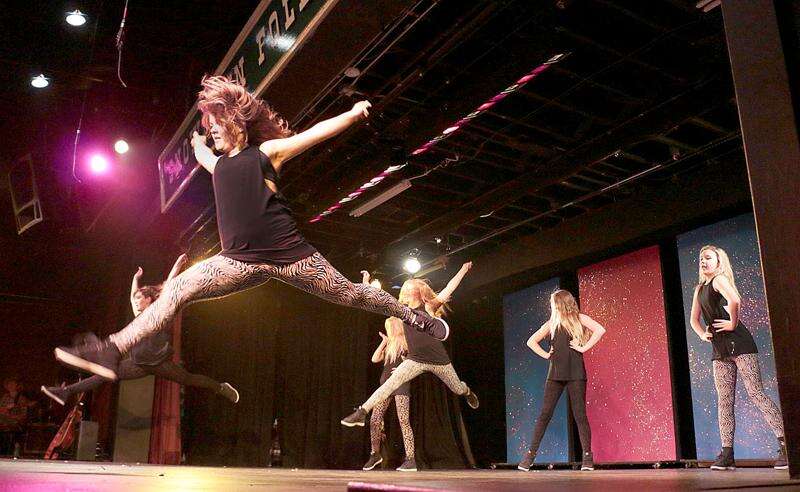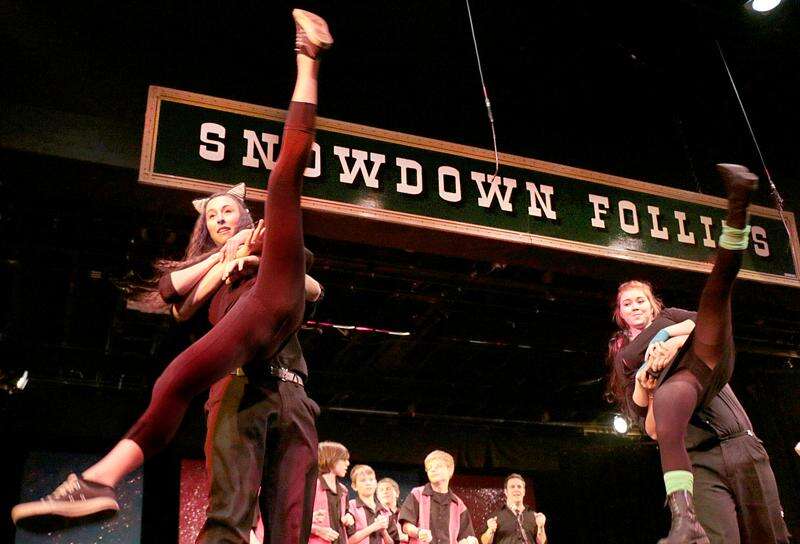 It's difficult to dethrone an oyster-slurping champion.
Chris Farley reigns as the undefeated men's champion after the oyster eating contest held Thursday at Chuck Norton's Highway 3 Roadhouse during Snowdown, Day 2.
C.J. Wise, who was the women's champion in 2012, was the fastest female slurper Thursday. Wise, cheered on by daughter, Dalaney, 12, and son, Nick, 9, sat out last year because she was sick.
The competition is simple and over quickly, requiring contestants to down as many oysters as possible in one minute.
Eight men in two heats and four women gulped oysters on the half shell from trays in front of them. The Delaware oysters each had a dab of Sriracha, a Vietnamese hot sauce.
Timer Joe DeLuca signaled the start and finish of each heat with a horn.
The oyster-eating was the fourth sponsored by Norton during Snowdown, Durango's winter festival known for its zany antics.
Sponsorship was a natural for him, Norton said.
"We're a southern restaurant, so we serve a lot of oysters," Norton said. "We served 30,000 last year."
Farley, now a four-time champion at the Snowdown competition, downed 54 oysters Thursday, well off the 63 he consumed last year, which is the all-time record.
Wise, who showed up in her scrubs from La Plata Family Medicine, consumed 51 oysters, the same number she ate in 2012.
Cheryl Bryant, the previous women's record holder with 43 oysters, didn't compete Thursday.
The tallies Thursday for the other oyster slurpers were: Valleria Skarbek, 32; Yolanda Avalos, 37; Rita Piccoli, 18; Marsh Bull, 44; Mo Abdelkader, 36; John Hunt, 34; Rich Myford, 30; Robert Lobato, 45; Bob Rosenberg, 21; and Mike Hayes, 43; for a total of 445.
daler@durangoherald.com
Complete Snowdown coverage
For more video, photo galleries, articles, schedules and more,
see durangoherald.com/snowdown