Wood, Nye reach milestones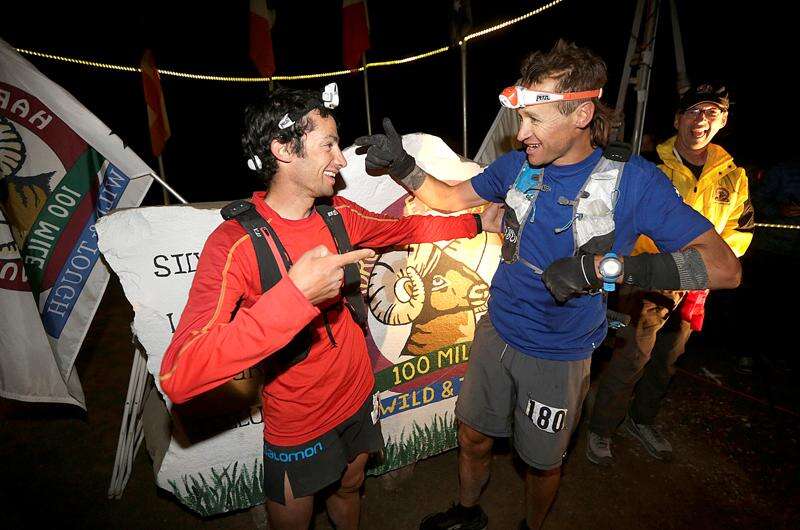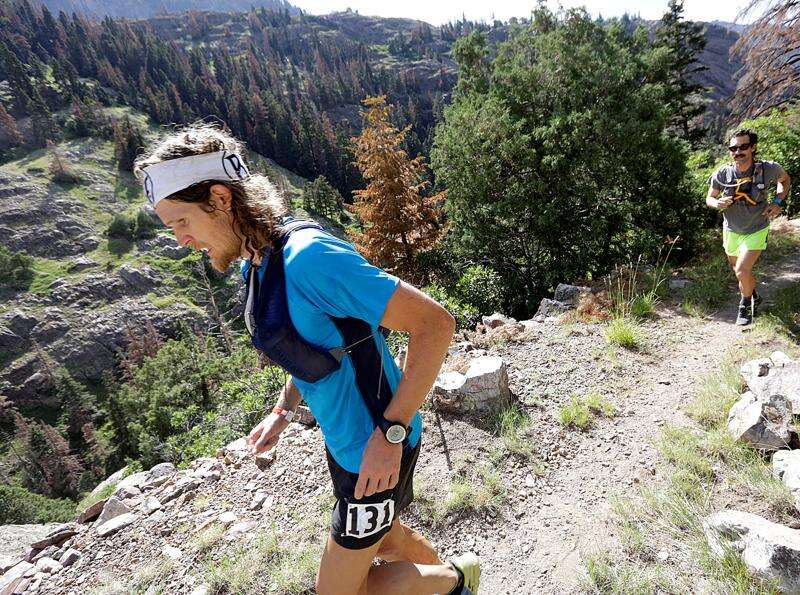 One-hundred and fifty-two runners from seven countries departed Silverton School Gymnasium at 6 a.m. Friday. Within 48 hours later, 114 of them returned to kiss the finisher's rock.
Exactly 75 percent of the field finished the 2016 Hardrock Hundred Endurance Run, the 23rd running of the 100-mile run through the San Juan Mountains at an average elevation of more than 11,000 feet.
The race saw an incredible finish with Spain's Kilian Jornet and Durango's Jason Schlarb finishing hand-in-hand as co-champions. They kissed the rock in 22 hours, 58 minutes as the only two men to ever run the course in less than 23 hours. Jornet previously had accomplished the same feat in 2014 running the same clockwise direction, and he has now won three consecutive Hardrock titles.
The women's race was won by New Zealand's Anna Frost for the second year in a row. Frost, who now resides in Durango, finished in 29:02 and was eighth overall for the second consecutive year.
Celebrated every bit as much as the winners were the other 111 finishers, including Kotaro Oikawa of Japan, who at 36 years old finished 113th in 48:25, and 57-year-old Liz Bauer of South Carolina, who was the last to kiss the rock in 48:30. Typically, the race has a cutoff time of 48 hours, but the final two runners avoided being swept off the course at an aid station and were celebrated along with all the other finishers.
Hitting a Hardrock milestone was Blake Wood of Los Alamos. The 57-year-old completed his 20th Hardrock 100 and finished 41st overall in 38:30.
Wood, who serves as the vice president on the Hardrock's board of directors, was happy to report the quad tendon he had completely torn before the 2015 race didn't bother him at all, and his time was actually only 10 minutes slower than his first Hardrock 22 years earlier.
"I really wanted to get in before dark so that my granddaughters would still be awake to see me finish," Wood said in an email to The Durango Herald. "I did that. My youngest daughter, Margaret, who was 4 when she ran across the finish line with me 22 years ago, this year paced me the final 42 miles to the finish – through the night and over Handies Peak – her longest run ever. It was a good weekend."
The only other man with 20 finishes, Kirk Apt of Fruita, also finished for the 22nd time. The 54-year-old was 71st overall in 42:47.
Betsy Nye of California also hit a milestone with her 15th Hardrock finish at the age of 51. She finished 38th overall in 38:23. After the run, she said she executed a perfect race.
Durango's Drew Gunn finished 26th overall. The 42-year-old crossed in 36:05 for his fifth career Hardrock finish.
This year's oldest finisher was 67-year-old Eric Hodges of California. He finished 86th overall in 44:34. Two 66-year-olds, Roger Jansen and John Koester also finished the race in 90th (44:56) and 101st overall (46:37), respectively.
jlivingston@durangoherald.com