Opera Colorado to hold children's auditions Oct. 2
DAC takes over East Second Avenue this weekend
Patron Packages for DHS Troupe 1096 productions on sale now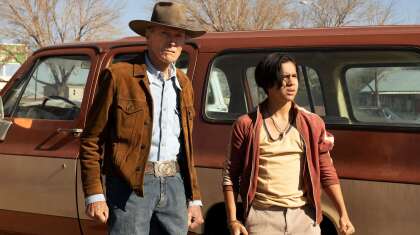 Movies playing Sept. 17-23
NEW YORK – Comedian Norm Macdonald, a former "Saturday Night Live" writer and performer who was "Weekend Update" host when Bill Clinton and O.J. Simpson provided comic fodder during the 199...
NEW YORK – It was a soggy, gray day in Manhattan, but Moschino had the antidote: a burst of color and whimsy filling a runway in midtown's Bryant Park. Jeremy Scott, the fertile mind behind ...
The "Mad Max: Fury Road" prequel "Furiosa" isn't speeding into theaters anytime soon. The film's release date was pushed back a year – to May 24, 2024, Warner Bros. said Friday. It had orig...
Annual event to be held Sept. 17
Studio offers classes in Mancos, includes inclusive dance attire
Movies playing Sept. 10-16
LOS ANGELES – Britney Spears' father filed Tuesday to end the court conservatorship that has controlled the singer's life and money for 13 years. James Spears filed his petition to terminat...