Murray has 142 points in last three games
LAKE BUENA VISTA, Fla. – NBA players want change that makes their communities safer. They want people to vote — hopefully in their home arenas. And they want to keep playing baske...
Social justice fight rekindled by Blake shooting
LAKE BUENA VISTA, Fla. – Nick Nurse was close to quitting. He was 26 or 27 years old, coaching in Britain and wondering whether he had a future in the profession. He went to his h...
NEW YORK – Tom Thibodeau brought the Chicago Bulls to their greatest success since Michael Jordan. He returned the Minnesota Timberwolves to the playoffs after a 13-year absence. ...
NEW YORK — Kyrie Irving is making sure WNBA players can sit out the season and not stress about a paycheck. The Brooklyn Nets star is committing $1.5 million to supplement the inc...
There were no defenders nearby. There wasn't even another team on the court. Giannis Antetokounmpo's shooting display was nothing spectacular. Dozens, perhaps hundreds of NBA play...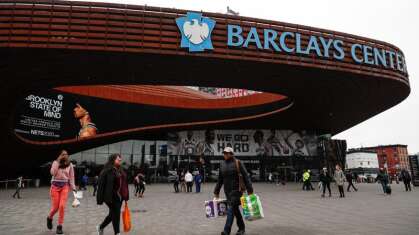 NEW YORK – Four Brooklyn Nets players, including Kevin Durant, have tested positive for the new coronavirus, bringing the total to seven known players in the NBA. The Nets did not...
Shaquille O'Neal tearfully said Tuesday he never could have imagined anything like Kobe Bryant's death, remembering his former teammate as a great player whose kids called him "Uncle Shaq." ...
NEW YORK – David Stern was remembered Tuesday as a mentor and a leader, a Little League parent and a loyal friend. To Magic Johnson, he was an angel. Johnson tearfully ...
Nuggets did not have first-round pick
Pelicans eager to make top pick official