U.S. men's basketball seeks more Olympic gold
First U.S. player to compete in four Olympics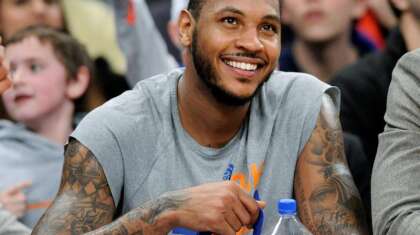 Melo seeks more than Olympic gold
A weakened U.S. basketball team believes it's still the strongest one in the Olympics. LeBron James, Stephen Curry and enough stars to fill an All-NBA team passed on playing, leav...
Mike Conley and All-Stars Andre Drummond and DeMar DeRozan are staying put. So are Hassan Whiteside and Nicolas Batum. Many more players are on the move – and some are getting pai...
NEW YORK – Ben Simmons climbed on stage to the sound of cheers from a Philly-filled crowd hoping he could turn around the 76ers. Not long after the same crowd was largely quiet as...
LeBron among many stars sitting out Summer Games
NEW YORK – The Philadelphia 76ers have lost big for three years, when they appeared to value draft picks more than players. They got a huge victory Tuesday night, and maybe the wi...
Warriors want to build on to historic season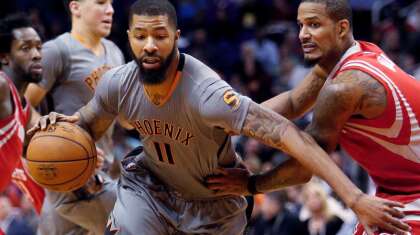 Green, Morris get traded; Nuggets make a small move
Chairman Colengelo faced with good problem
West wins NBA All-Star Game 196-173; Westbrook is MVP