Activists push boycott of California restaurant group
DATE: May 17, 2016 | CATEGORY: Food
The flavor of fall, and a hint of the past
DATE: Sep 15, 2015 | CATEGORY: Food
LOS ANGELES – Results for some of the states that participated in Common Core-aligned testing for the first time this spring are out, with overall scores higher than expected, though still b...
LOS ANGELES – As Californians and the communities they live in cut back water use and let lawns turn brown, arborists and state officials are worrying about a potentially dangerous ripple ef...
School districts, parents at odds over meals in classroom
Americans whirl, dust and infuse traditional Japanese tea
DATE: Apr 13, 2015 | CATEGORY: Food
Group worried about safety, job protection
MIAMI – In his most famous song, Cuban salsa singer Manuel Gonzalez croons about creating a bridge between Miami and Havana. "A bridge made up of long sleeves," he sings in "The B...
DATE: Sep 23, 2014 | CATEGORY: Music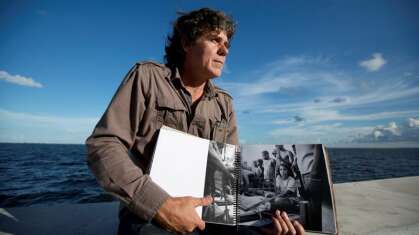 Refugees set sights on Florida
MIAMI – A majority of Americans and an even higher proportion of Floridians support re-establishing relations with Cuba, Washington's Cold War-era foe that remains blocked behind a five-deca...
Hugo Chavez's hostility toward Israel led many to flee
MIAMI – In the Fort Lauderdale suburb of Pembroke Pines, students returning to school this year are being greeted not only by their teachers and principal. They're also meeting the armed sch...