Kansas City to defend title against Bucs in Tampa
Concussion against Cleveland won't keep Super Bowl MVP off field
Chiefs' Reid, Bills' McDermott to match wits for AFC title
Cleveland's comeback denied
The Denver Broncos just about followed the blueprint for beating the Kansas City Chiefs to perfection. They pounded away with Melvin Gordon, who piled up 131 yards on 15 carries w...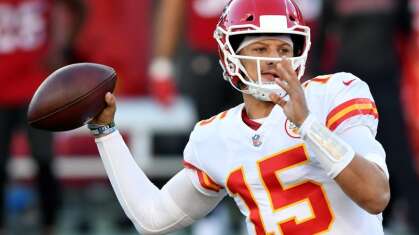 Denver has lost 10 in a row to Chiefs
KANSAS CITY, Mo. — Just about the only thing that looked familiar about the NFL's long-awaited return Thursday night was the sight of Patrick Mahomes effortlessly leading the Kansas City Chi...
Sports to being in September
The Indianapolis 500 will limit fan attendance, implement strict testing, social distancing and mask requirements, and lift the local broadcast blackout for just the second time in nearly se...
Yoán Moncada has spent the past couple of months working out in what he called a "controlled and limited environment" in Florida, where the White Sox slugger could continue to get at-bats wh...
Durango's Blevins, Kuss selected
LAWRENCE, Kan. – Empty seats have been the norm the past few years at the University of Kansas, where a succession of football coaches has failed to turn around the flailing fortunes of the ...