German Martin aims to regain worlds time trial title
Durangoan had low expectations for race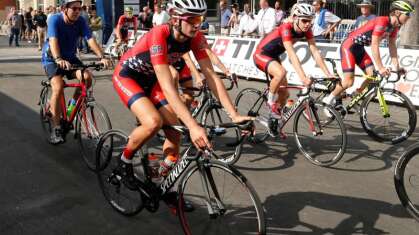 Armstrong aiming for a win to reach Rio
RICHMOND, Va. – Chloe Dygert and Emma White kept the U.S. soaring at the road cycling world championships. Dygert captured the gold medal, and White grabbed the silver in the juni...
DATE: Sep 21, 2015 | CATEGORY: Sports
Races feature returning stars, up-and-comers
Broncos stun Kansas City in Arrowhead
DATE: Sep 16, 2015 | CATEGORY: Sports
Broncos' Manning aims to continue mastery of Chiefs
Derek Bouchard-Hall could not have chosen a more interesting time to take over USA Cycling. Or a more stressful one. The organization tasked with nurturing the sport in the U.S. w...
Durango's Carmen Small, Chris Blevins selected
Colorado rider to make comeback to cycling at Tour of Utah
Big tours quickly approaching
Klinsmann alters U.S. roster for knockout rounds