League has first logo change since 2013
Chloe Jackson scores winning layup with 3.9 seconds left
Equal rights conversation sparked at women's Final Four
ESPN production error leads to spoilers
NEW YORK – Utah coach Lynne Roberts isn't worried that being ranked for the first time in more than a decade will faze her young team. The 21st-ranked Utes entered The AP women's ...
Players negotiate travel, salary as teams gear up for upcoming season
NEW YORK – For the first time in WNBA history, a team has forfeited a game. The league ruled Tuesday that Las Vegas will get a loss for its game against Washington that was cancel...
Ogunbowale stunned UConn in semifinals, Mississippi State in championship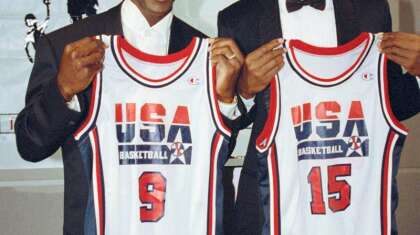 New Olympic event set for 2020
Gamecocks beat Mississippi State 67-55
Bluejays' first ranking since 1992
Coaches, players lean on each other after suicides