Colorado falls to 0-5 on the road
LOS ANGELES – Elgin Baylor soared through the 1960s with a high-scoring, high-flying artistry that that became the model for the modern basketball player. The Lakers' 11-time All-...
LOS ANGELES — LeBron James is not happy about the NBA's decision to hold an All-Star game amid a compressed regular season and a global pandemic. The Los Angeles Lakers superstar ...
Detroit also gets two first-round picks
NFL's Super Bowl hopefuls have lockdown defenders
LOS ANGELES — Anthony Brown threw two touchdown passes in his unusual Oregon debut, Jamal Hill made an interception with 2:47 to play, and the Ducks won their second straight Pac-12 title wi...
LOS ANGELES — After Nolan Arenado and Josh Fuentes delivered clutch ninth-inning RBI hits in a big win for the Colorado Rockies, they were thrilled to find videos of the celebrations at home...
12-year, $365-million second largest in MLB behind Mike Trout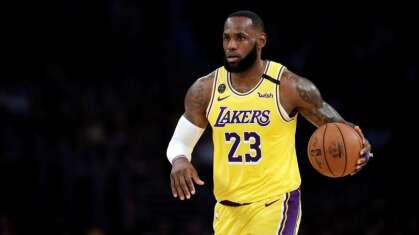 Approved messages didn't resonate with NBA star
Fight Island set to host big-time fight
The imagery evoked by Dana White's crazy idea was undeniably intoxicating: An octagon perched amid swaying palm trees on a white sand beach, waves lapping at the canvas while mixed martial a...
The UFC's mysterious "Fight Island" is actually Yas Island, a popular tourist destination in Abu Dhabi where the mixed martial arts promotion will hold four shows in July. The UFC...