Marijuana dining is growing up, slowly
DATE: Oct 25, 2016 | CATEGORY: Food
Diamond symbol now appears on labels and candy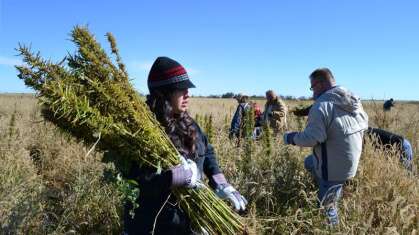 DENVER – Colorado notched another nationwide first Wednesday involving cannabis when state agriculture officials showed off the first certified domestic hemp seeds. The Colorado D...
Similar measure rejected twice in state
Canadian resort is largest in North America
Ballot measure would limit strength
DENVER – The new Colorado lieutenant governor who took office Thursday said that efficiency will be her top job. Democrat Donna Lynne replaces former Lt. Gov. Joe Garcia, who left...
DENVER – A Colorado proposal to certify organic marijuana has been rejected amid concerns the labels would imply pot is healthy. The bill rejected in a legislative committee Tuesd...
Bill would repeal purchasing limits
DENVER – The nominee for Colorado's next lieutenant governor sailed through her first legislative test Wednesday when Democratic health care executive Donna Lynne won bipartisan support in h...
State's vaccination rates among the nation's lowest
Governor likely to veto plan again