State's vaccination rates among the nation's lowest
Governor likely to veto plan again
Hickenlooper, chief medical adviser support ban
DENVER – A national debate over global warming has turned into a major sticking point at the Colorado Legislature, where Democrats and Republicans this week started tussling over paying for ...
Bill among a package of Colorado police reform bills
Colorado currently classifies sexting as felony child exploitation
GOP opponents say it would be used to shame parents
DENVER – Bernie Sanders' big Colorado win over Hillary Clinton in Tuesday's presidential caucuses underscored a sharp divide between party elites and the voters. Top donors and elected Democ...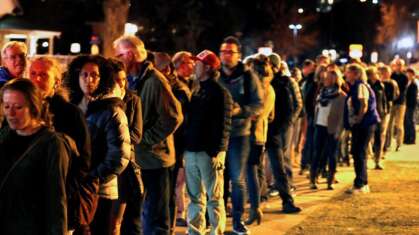 DENVER – Bernie Sanders upset Hillary Clinton on Tuesday in Colorado's Democratic presidential caucuses, a nonbinding poll that nevertheless gives the Vermont senator an important boost in h...
Proposed bill to track data faces tough road
DENVER – Colorado's tourists aren't just buying weed now that it's legal – they're ending up in emergency rooms at rates far higher than residents, according to a new study. Docto...
GLENDALE – Colorado's newest pot shop has some wondering whether strippers and weed are too closely aligned on a busy highway just east of downtown Denver. The Smokin' Gun Apothec...