Trip will take riders from Austin to Alaska
Aztec Ruins National Monument, in partnership with the Chaco Culture Conservancy, will host a lecture by Erin Baxter about her recent research at Aztec Ruins at 7 p.m. Monday June 21 on Zoom...
San Juan College Planetarium will present AstroFriday, featuring Navajo Skies, at 7:30 and 8:30 p.m. Friday June 18 on Zoom. This virtual, 35-minute live full-dome presentation created by Na...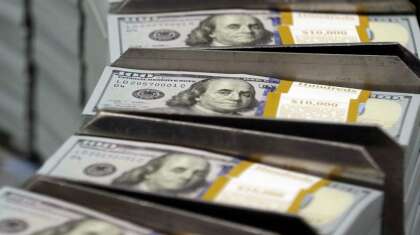 State offers $100 to residents who get the shot through Thursday
Local artist Marilyn Taylor's show, "The Inner Canyon: Rafting Down the Colorado River," is on display at the Farmington Museum, 3041 E. Main St. A free artist's reception will be held from...
PHOENIX – Dangerously hot temperatures are on the way throughout the Southwest. An excessive heat warning prompted health officials in Arizona to reschedule outdoor COVID-19 vaccination oper...
Pinon Hills Community Church will host its 14th annual Father's Day Car Show at 10 a.m. Sunday, June 20, at the church, 5101 N. Dustin Ave., Farmington. The car show will feature original, c...
San Juan County is in the 'worst level' of drought
Almost 960,000 people are vaccinated
San Juan County, New Mexico, commission will meet at 4 p.m. Tuesday June 15 in the commission chambers in the county Administration Building, 100 S. Oliver Drive, Aztec. Comments may be su...
San Juan County landfill will open at 7 a.m. every Saturday during the summer. This change has been made to accommodate additional Saturday traffic and will continue through October. Waste M...
Suspect who was shot still being treated in Albuquerque