Crews dig out debris after firefighters clear brush from banks
Actor's team sought to disqualify prosecutor
Goal is to put more money in the pockets of working parents, retirees and veterans
James Mountain had been indicted in sex case
SANTA FE – Leading New Mexico legislators recommended a billion-dollar increase Thursday in annual state spending to expand preschool access and increase mandatory classroom instruction time...
ALBUQUERQUE – New Mexico's top prosecutor wants to start a conversation with lawmakers and the governor in hopes of charting a new course for a state beleaguered by violent crime, poor educa...
Voting access, sovereignty and water rights are concerns
LOS ANGELES – The family of a cinematographer shot and killed by Alec Baldwin on the set of the film "Rust" has agreed to settle a lawsuit against the actor and the movie's producers, and pr...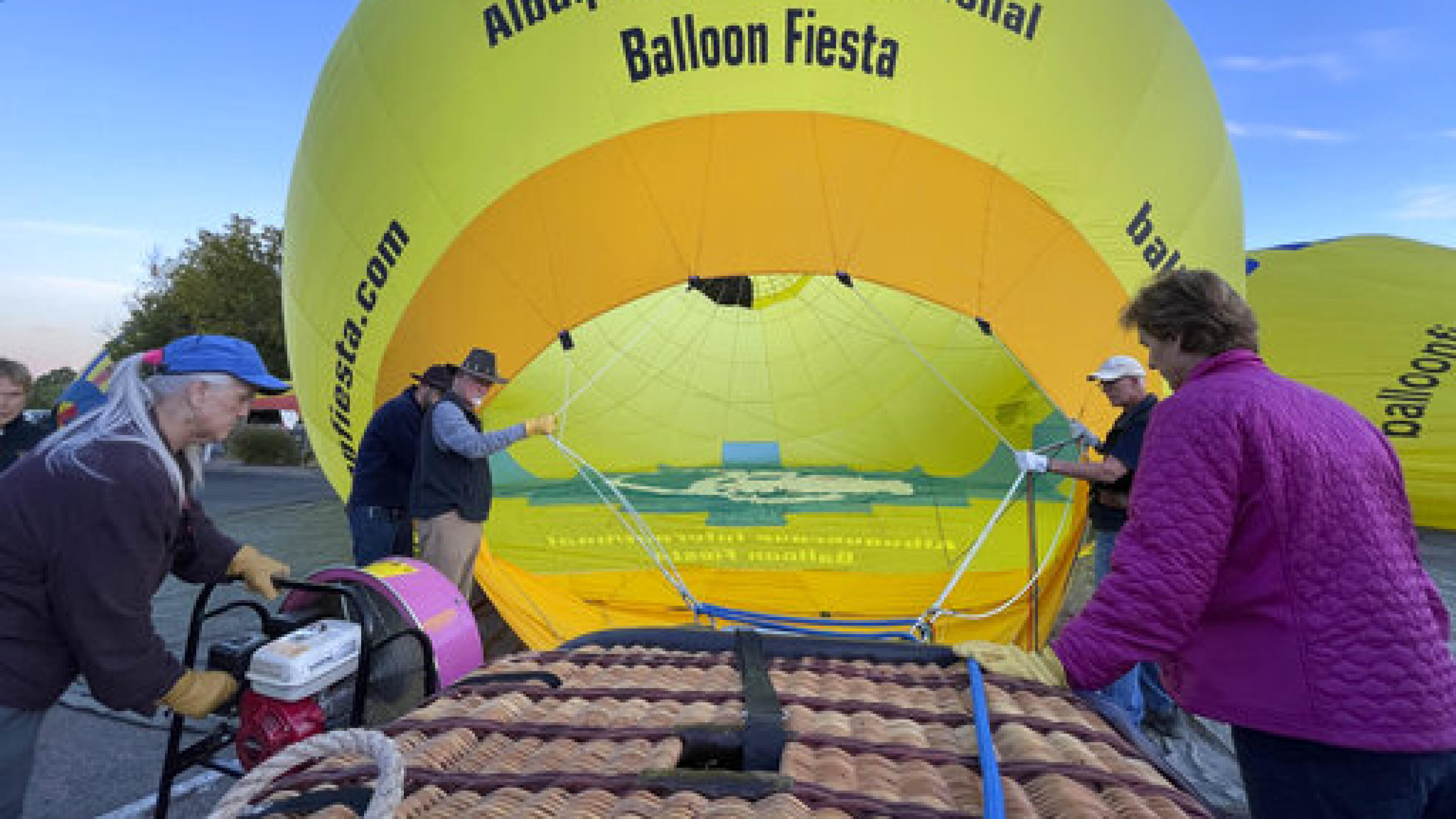 ALBUQUERQUE – Hundreds of hot air balloons were scheduled to lift off Saturday morning, marking the start of an annual fiesta that has drawn pilots and spectators from across the globe to Ne...
ALBUQUERQUE – Northern New Mexico residents on Friday celebrated the passage of a government spending bill that includes $2.5 billion in relief for those affected by a historic wildfire spar...
SANTA FE – A former television meteorologist is making his case to replace the Democratic governor of New Mexico, as the candidates prepare for a live-broadcast debate on Friday night. Repub...
ALBUQUERQUE – New Mexico is poised to have its first unionized Starbucks store, organizers say. A majority of rank-and-file workers at an Albuquerque location of the Seattle coffee giant vot...