Voting access, sovereignty and water rights are concerns
LOS ANGELES – The family of a cinematographer shot and killed by Alec Baldwin on the set of the film "Rust" has agreed to settle a lawsuit against the actor and the movie's producers, and pr...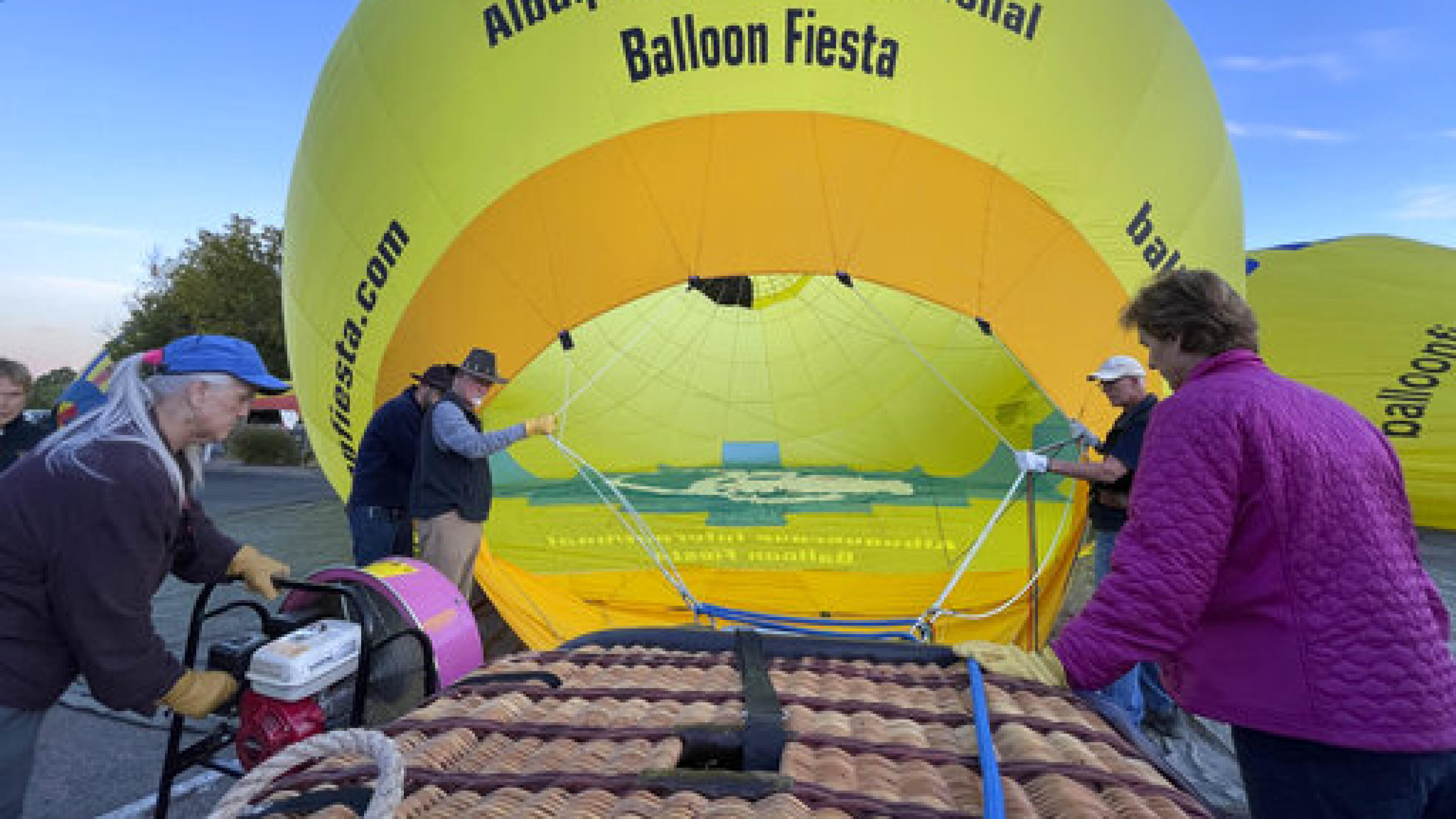 ALBUQUERQUE – Hundreds of hot air balloons were scheduled to lift off Saturday morning, marking the start of an annual fiesta that has drawn pilots and spectators from across the globe to Ne...
ALBUQUERQUE – Northern New Mexico residents on Friday celebrated the passage of a government spending bill that includes $2.5 billion in relief for those affected by a historic wildfire spar...
SANTA FE – A former television meteorologist is making his case to replace the Democratic governor of New Mexico, as the candidates prepare for a live-broadcast debate on Friday night. Repub...
ALBUQUERQUE – New Mexico is poised to have its first unionized Starbucks store, organizers say. A majority of rank-and-file workers at an Albuquerque location of the Seattle coffee giant vot...
ESTANCIA, N.M. – Migrants held by U.S. authorities at a detention center in rural New Mexico have endured retaliation rather than aid after reporting unsanitary conditions at the government-...
SANTA FE – State legislators in New Mexico are reconsidering how they evaluate complaints of sexual misconduct against colleagues, amid outrage about the handling of a complaint against an i...
ALBUQUERQUE – U.S. House Speaker Nancy Pelosi said Monday that the federal government has to do more to help with recovery in the wake of a devastating wildfire that charred several hundred ...
SANTA FE – New Mexico has granted funds to pay for possible prosecutions connected to last year's fatal film-set shooting of a cinematographer by actor Alec Baldwin, the Santa Fe New Mexican...
SANTA FE – New Mexico's Republican nominee for secretary of state has removed an online campaign flyer that offered the chance to receive a firearm in return for $100 donations to her campai...
ALBUQUERQUE – New Mexico regulators are concerned about the ability of the state's largest electric providers to meet demands during peak seasons in 2023 and 2024. The Public Regulation Comm...