Jokic drops 25 points, hits key free throws
Athletes, coaches and advocates are calling on the NCAA to act in response to state laws banning transgender athletes from competing in organized sports. "Simply put, trans inclus...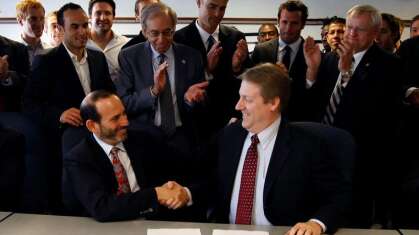 Major League Soccer and its players struck and agreement Friday night on a reworked collective bargaining agreement that will run through the 2027 season. The league had invoked a...
New deadline made to reach a deal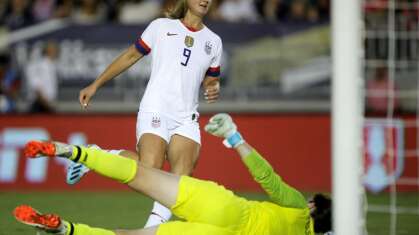 Colorado women's soccer star recovers from COVID-19
The Thanksgiving weekend is normally devoted to end-of-season rivalry games in the Pac-12 but — like everything else — it's different this year. As of Wednesday, it appeared the B...
Before the start of the abbreviated Pac-12 season, there was a lot of talk about early morning starts, some positive, some negative. Turns out, just one game through the conferenc...
Colorado Rapids a playoff surprise
PORTLAND, Ore. – Kellyn Acosta scored in the 83rd minute and the Colorado Rapids clinched a playoff spot with a 1-0 victory over the Portland Timbers on Wednesday night. The Rapid...
After thriving under coach Mike Leach and the Air Raid, Washington State running back Max Borghi has been presented with a new challenge in Nick Rolovich's run-and-shoot offense. ...
The so-called Conference of Quarterbacks has had some considerable turnover at the position heading into the season. Gone are some of the Pac-12's big names: Oregon's Justin Herbe...
The return of football isn't likely to make a dramatic dent in the losses athletic departments across the Pac-12 will ultimately incur because of the coronavirus pandemic. Faced w...