Author will be at Maria's Bookshop in Durango, Farmington Public Library
A lot of talk and action has been going on in the United States recently about banning "inappropriate" books. The graphic novel "Maus" by Art Spiegleman, first published in book form in 1986...
Annual Festival of Books features familiar names
DATE: Mar 31, 2022 | CATEGORY: Books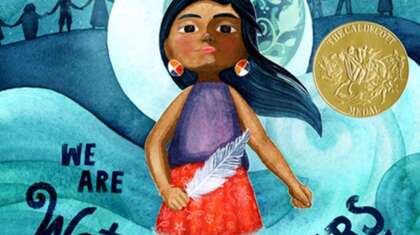 From picture books to young adult, here are some stories to check out
DATE: Dec 9, 2021 | CATEGORY: Books
In "Daughter of the Morning Star," the 17th book in Craig Johnson's well-loved Longmire series, Walt and Henry Standing Bear, otherwise known as the Cheyenne Nation, are out of Walt's distr...
Durango author Scott Graham will discuss book Thursday
Maria's Bookshop to host online discussion with author Wow! Just Wow. "Desert Chrome" chronicles a life lived. Not over, or ended, but a life with continual beginnings occurring all over the...
DATE: May 18, 2021 | CATEGORY: Books
Maria's Bookshop to host a talk with book's contributors
DATE: Apr 20, 2021 | CATEGORY: Books
'Stargazer' is a welcome addition to 'Leaphorn' series
DATE: Apr 13, 2021 | CATEGORY: Books
In this 21st outing of his awarding winning series featuring everyman hero, Joe Pickett, C.J. Box delivers "Dark Sky." In the opening, Joe is not a very happy camper. It's a cold, windy morn...
DATE: Mar 18, 2021 | CATEGORY: Books
Judith Shaw, an author with strong ties to Durango, has released her first book of fiction after writing two books that involved health and parenting. She was the educational director of The...
DATE: Feb 18, 2021 | CATEGORY: Books
This is the season for giving, especially for children, and especially since it is 2020. Here are some suggestions that are sure to entertain and educate. 'The Box Turtle' "The Bo...
DATE: Dec 10, 2020 | CATEGORY: Books