Junior skier has big goals coming off two tough concussions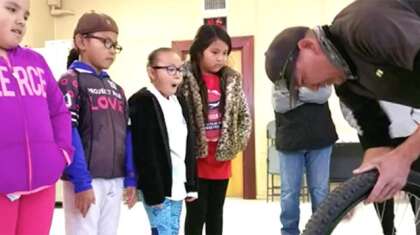 Mobile mechanic van travels reservation repairing bikes
Legislators in more than 20 states have introduced bills this year that would ban transgender girls from competing on girls' sports teams in public high schools. Yet in almost every case, sp...
Four Corners team fundraising to get to Cooperstown Dream Park
Cross-country stars run through hectic season amid COVID-19 pandemic
108 children participated in two-week camp
USA Football has developed a phased approach for the return of youth football this year. The plan is based on phased reopening guidelines from the CDC. The governing body for the...
Some offer refunds, others do not with survival at stake
WILLIAMSPORT, Pa. – Little League is offering youth baseball organizations a pathway forward as they eye a restart amid the COVID-19 pandemic. The organization released a series o...
As sports organizations are taking tentative steps toward resuming play amid the novel coronavirus pandemic, a youth baseball group held a tournament last weekend in Missouri, with plans for...
Free program aids in progression of whole athlete