Online, phone appointment registration open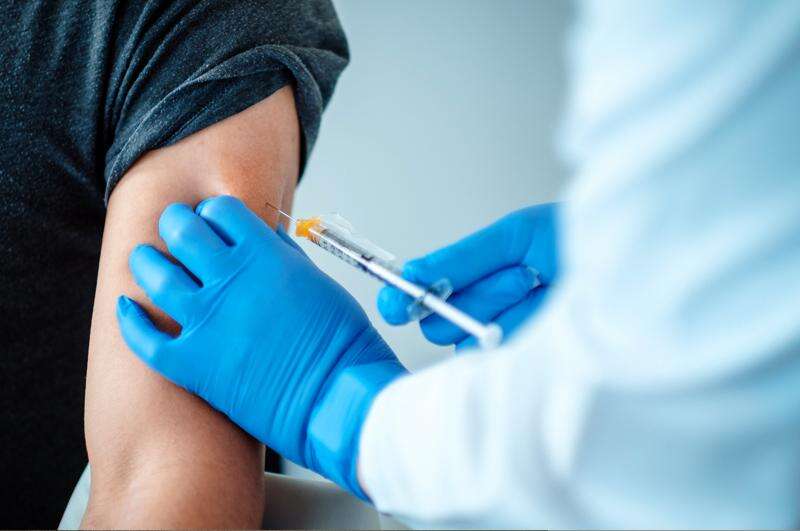 Ignacio is set to hold its first community COVID-19 vaccination clinic Saturday at Ignacio Middle School.
The Greater Ignacio COVID-19 Vaccination Team plans to administer up to 500 first doses of the COVID-19 vaccine between 9:30 a.m. and 5 p.m. School district personnel and individuals ages 65 and up are eligible to receive the vaccine.
"Overall, we feel really good. We've got the site now, and ... for future clinics, this is where we'll hold all of our clinics," said Dixie Melton, spokeswoman for the Greater Ignacio COVID-19 Vaccination Clinic and medical provider at Ignacio Family Medicine. "I think it's going to work very well, and we've got wonderful volunteers coming. Overall, I feel good about it."
The team is prioritizing individuals who live within the Ignacio School District or the Los Pinos Fire Protection District. The districts cover much of southeast La Plata County and include Ignacio, Oxford, Tiffany, Allison and parts of Arboles.
"That's our target area, but we'll vaccinate who we can," Melton said.
People who do not have access to the internet can register and get an appointment for Saturday's clinic by calling Los Pinos fire at 563-9501 from 8 a.m. to 5 p.m. Monday through Friday.
For those with internet access, registration can be completed online at https://www.comassvax.org/client/registration?clinic_id=116.
The registration link can also be found on the websites for the Ignacio School District, the Ignacio Community Library and the town of Ignacio. All appointment registrations are taken on a first come, first served basis, Melton said.
Residents should aim to arrive 10 to 15 minutes prior to their appointment during Saturday's clinic. Face coverings are required.
When individuals arrive at the middle school, they will be greeted by someone in the parking lot and directed from the car into the building.
People will receive the vaccine and move to a holding area inside the school, where they will be monitored for allergic reactions for 15 to 30 minutes.
Residents should prepare to repeat the process in four weeks, when they will receive their second and final dose of the vaccine, Melton said.
If someone has had a reaction to a previous vaccine, they may have to wait about 30 minutes, Melton said. People will also receive handouts describing how to identify and report side effects.
"There are a few (severe allergic reactions), but the percentage is pretty low," Melton said. "You're going to have a sore arm."
Vaccinations are also ramping up around the county and the state.
Because of regional collaboration, San Juan Basin Public Health expects over 70% of the eligible school and child care staff in Archuleta and La Plata counties to be offered their first dose vaccination by Saturday, according to a SJBPH news release. The group includes more than 1,500 people in La Plata and Archuleta counties.
The Upper Pine Fire Protection District, which covers most of northeast La Plata County, administered about 100 vaccines to school district employees Wednesday, according to Chief Bruce Evans. The district plans to administer up to 280 second doses this weekend.
Archuleta and La Plata County vaccine providers will continue to vaccinate residents ages 70 and up, SJBPH said.
As of Monday, 49% of Archuleta County's population ages 65 and older and 40% of the same population in La Plata County had received a first dose. Previous phases, including health care workers and first responders, remain eligible for the vaccination, SJBPH said.
smullane@durangoherald.com