Company says leak was immediately isolated and contained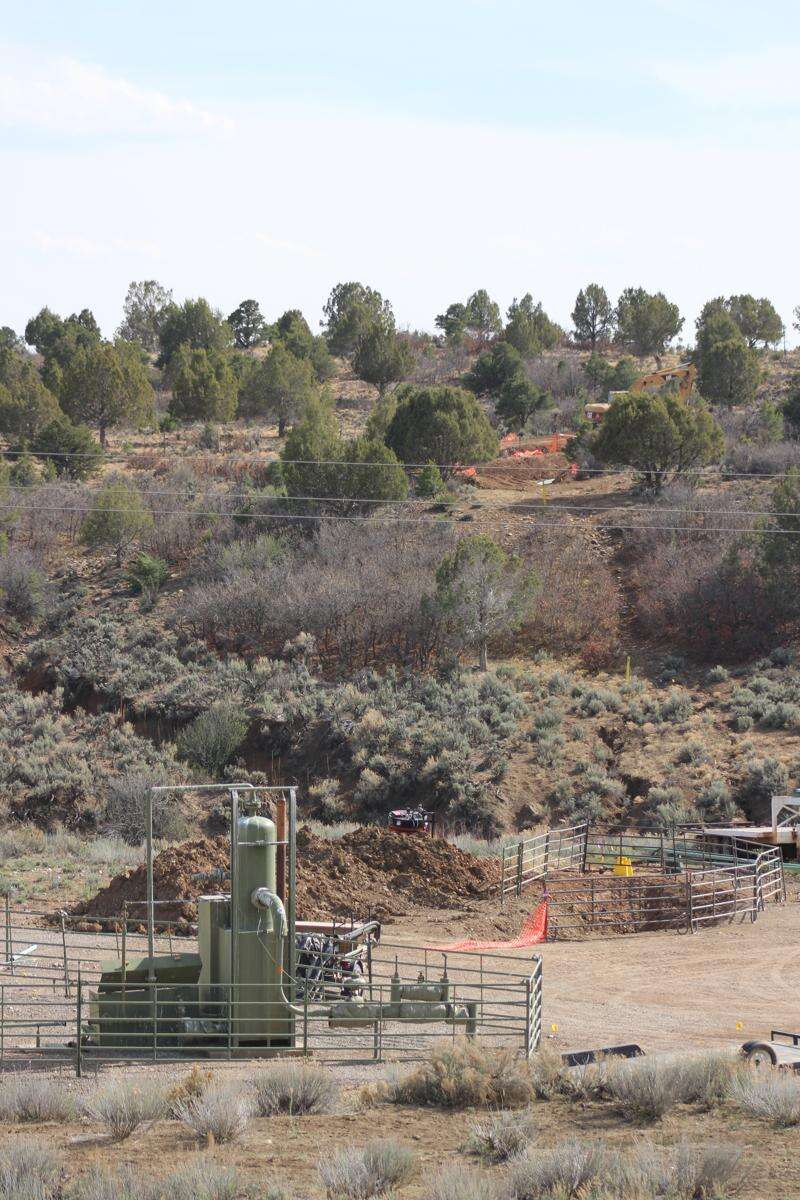 BP American Production Co. says a leak at one of its pipelines released wastewater from oil and gas operations into an intermittent stream near Bayfield.
In a filing with the state, BP reported it found a pipeline leaking "produced water" on April 19 that made its way to Dry Creek, an intermittent drainage that ultimately flows into the Pine River.
Produced water is a term that refers to the wastewater byproduct of oil and gas production, which can contain high concentrations of hydrocarbons and carry negative environmental impacts.
BP, however, did not know how much produced water had spilled into Dry Creek or how long the leak had been occurring before it was discovered, according to a report the company filed April 20 with the Colorado Oil and Gas Conservation Commission.
Todd Hartman, spokesman for COGCC, the state agency responsible for overseeing oil and gas operations, said Dry Creek did have water in it when BP's leak was discovered.
"It's our understanding that BP is conducting work this week to better determine volume and duration of the release," Hartman wrote in an email to The Durango Herald.
A BP company spokesman said the pipeline that was found leaking serves a single natural gas well near Gem Village, about 17 miles east of Durango and about three miles west of Bayfield.
"The well and water leak were immediately isolated and contained, with no impact to workers or residents in the surrounding area," the spokesman said in an emailed statement.
The gas well and pipeline are just south of U.S. Highway 160, off Dana Drive.
Dry Creek, as its name suggests, is usually without water throughout the year. In spring, however, melting snow, rain and irrigation runoff find their way into the drainage.
Hartman did not immediately have information about how much water was in Dry Creek at the time of the spill.
Warren Gabbert with the Pine River Irrigation District said irrigators do use water out of Dry Creek farther downstream toward Ignacio.
Whether water from the site of the spill would make it down that far would depend on how much water entered the drainage.
"It would take a significant amount of water to travel, surface-wise, that far downstream," Gabbert said. "But I just don't like the idea of (oil and gas) spills into the waterways."
Gabbert said the Pine River Irrigation District was not notified about the leak.
Robert Genualdi, a water division engineer for the Colorado Division of Water, said the department will notify irrigators to let them know of any potential issues related to the BP leak.
BP did not immediately respond to an email Monday seeking follow-up information about the potential impact to irrigators near Dry Creek.
Hartman said sample results are pending, but it's the department's sense that most likely users of the creek would not be impacted.
BP, for its part, said crews halted the leak's flow by constructing an earthen berm. Vacuum trucks were then used to clean up residual produced water that entered Dry Creek, the spokesman said.
BP also said in a filing with the state it took various soil and water samples, the results of which are pending. The company estimated the leak impacted 580 feet in length, with a depth of impact at 6 inches.
BP discovered another spill April 20 after produced water was found leaked onto a gravel road in southern La Plata County, near the New Mexico border..
That leak released about 18 barrels – or about 756 gallons – of produced water.
A BP spokesman said that leak was immediately contained and isolated. Vacuum trucks were then used to remove the wastewater, which never left the road surface area, the spokesman said.
jromeo@durangoherald.com