BHS senior wins second event in as many days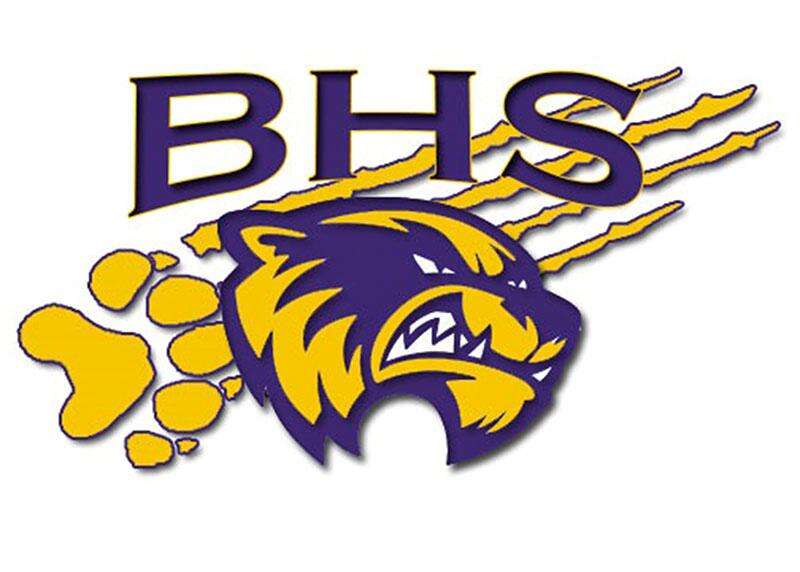 Jordan Lanning earned more than her second state title in as many days after she conquered the long jump on Day 2 of the Colorado High School Activities Association's State Track and Field Championships on Friday. She also got a bit of redemption from last year at Jefferson County Stadium in Lakewood.
Lanning, a Colorado State University commit and Bayfield High School senior, won the Class 3A girls high jump with a result of 18-feet, 2½ inches. It backed up her emphatic win Thursday in the high jump. She took fourth at last year's long jump after rain brought down most of the scores in the event. Friday was a different story, but Lanning needed every one of her jumps to claim the title. Caitlin Simmons of Lutheran, who took second, was matching Lanning back-and-forth. Simmons, who came in as the No. 1 seed, reclaimed the lead with a 17-8.50 but would not be able to leap any further. In Lanning's final attempt, she soared with an 18-2.50 to win. Simmons had one final chance to match but scratched, which gave Lanning the title.
"We were all holding our breaths there because we knew that (Simmons) had the final jump and it was out of Jordans' hands," said Bayfield head coach Josh Walton. "(Simmons) was a very good jumper, and we thought that she'd tie Jordan, but when she scratched, we knew the title was hers. It was a super exciting moment and, along with how the finals in the 100 and 300-hurdles goes, it'll be a great finish to this weekend."
Lanning also qualified for Saturday's finals of the 300-meter hurdles earlier Friday. In the preliminaries, she finished second in her heat with a time of 44.67 seconds. That time gave her the third seed going into the finals. In the preliminary, Lanning lost to Megan Jenkins of Cedaredge and after she ran a 44.66. Lanning's time was a new personal best – her previous high was 45.04. At the same event last year, she finished in third place.
The Wolverines had four other podium finishes Friday. Hannah Whitmer tied for eighth place in the pole vault at 8-06 along with University's Kenzie Dice. Kristina Willis from the Classical Academy won with a vault of 12-01.
Bayfield's Mikayla Barnes just missed out a podium spot after she took 10th in the shot put with a throw of 35-02.50. Katie Dack-Howell from Lutheran won in 42-09.25.
On the boys side, Dawson French narrowly missed out on a bronze medal but finished fourth in the pole vault after he vaulted to 13-06 and tied with University's Burke Ewing, who reached the same height but did so in fewer attempts. Noah Kelly from Lutheran won the event with a 14-06.
The final podium placer on the day came from Josh Kaufmann, who took third in the discus throw after his first throw sailed 124-08. His final throw went 21-feet further, as he finished with a 145-06. Sterling's Jace Pittman won the event with a 158-10, while Elias Naranjo of Resurrection Christian was second with a 152-07.
On Saturday, Barnes will throw in the discus final at 8:30 a.m. Crosby Edwards will compete in the high jump finals at 11 a.m., and Lanning will be in the 100-meter hurdles finals at 9:30 a.m. and the 300-hurdles finals at 2 p.m.
Durango High School
The Durango High School track and field team continued to hunt for a Class 4A team title for both boys and girls after the Demons had a number of good showings and podium finishes Friday.
Aidan Fitzgerald got the Demons off to a good start when he finished in second in the 800-meter run in 1:53.45. Cruz Culpeper of Niwot who won by a half second, as he crossed the line in 1:52.93. Culpepper ran a 56.559 in the first 400 and closed in a 56.368 second lap. Fitzgerald's splits were 56.572 on the first lap and 56.875 in his final lap. Cal Banta of Air Academy was just behind Fitzgerald and crossed the line in 1:53.48.
"Those guys were with each other the whole race, and Aidan took the lead over Cal Banta with about 200 meters to go and was catching up to Culpepper at the end," said DHS head coach Johnny Bertrand. "They both had the same kick and (Culpepper) just started a bit ahead and held Aidan off, but Aidan then held Banta off. It was a great race and really had it all at the end."
Bertrand said that it was too close to call heading into the home stretch, and Culpepper made one last kick in the final 25 meters to hold on. Marcus Flint was Durango's next highest finisher, as he took 15th (2:00.07), and Luke Tichi was third for the Demons and 17th overall after he crossed the line in 2:02.19.
Bekah Moenning finished in sixth in the girls 800 after she ran a 2:15.55. It was her third school record, as she now has the record in the 4x200 relay, 400 and 800-meter runs.
"(Taylor James) from Niwot got off to a really fast start and then there was a pack, and Bekah was behind them," Bertrand said. "She had a great kick and passed some others at the end, and that was super encouraging because she's had a really strong kick in every event she competed in, and that could be big for tomorrow."
James set a new 4A meet record after she won in 2:08.29, while Maggi Condon of Steamboat Springs was second in 2:13.35.
DHS' final individual competitor Friday was Alyssa McConnell, who tied for eighth among two others in the high jump after she jumped 5-feet. Raina Branch of Vista Peak won the event with a 5-06, and edged Raquel Reese of Roosevelt.
The Demons had three relay teams compete Friday, and all three achieved top-five finishes. The boys 4x400 relay team, which consists of Alex Hise, Marcus Flint, Maxton Warman and Fitzgerald, finished third in their preliminary heat and fifth overall to advance to Saturday's finals after they ran a 3:25.32. Widefield had the best time in 3:24.94.
The girls 4x400 team of Cassandra Blau, Halle Moore, Emma Fitzgerald and Moenning took fourth overall and second in their heat and also qualified for the finals after they finished in 4:03.98. Niwot had the best preliminary time in 3:58.96. Moenning had to work again coming around the home stretch, as she passed three other runners to secure a berth in the finals.
Finally, the girls 4x200 relay team of Blau, Anna Pylar, Fitzgerald and Moenning placed third in their heat and fifth overall with a 1:45.23. Niwot also had the top preliminary time in 1:42.52.
"It was another good day. We all did our jobs to get to the finals, which is really what you're looking for," Bertrand said. "With the weather and the delay, I figured the times would be slower because of the cooler weather and it was. All three relay teams ran well, and, in a sprinting relay like the 4x200 or 4x400, anything can happen. All of our handoffs were smooth, our times were good even with the weather, so I'm looking forward to seeing what we do tomorrow."
On Saturday, the sprinters will lead off the day for DHS beginning at 10:37 a.m., as Alex Hise will compete in the finals of the 100-meter dash where he is in the No. 7 lane after he ran an 11.21 in the prelims. Blau is following Hise in the girls 100-meter dash at 10:40 a.m., and will be in the No. 9 lane after she was the final qualifier in at 12.91 seconds.
Madeleine Burns, who won the 3,200 meter on Thursday, is in the finals of the 1,600-meter run and has the No. 4 lane. Ten minutes later at 1 p.m., Durango will have the most representatives of any team in one event for 4A after four Demons qualified for the finals of the boys 1,600. Noah Bodewes, Aidan Fitzgerald, Tichi and Flint will all be gun for the title in the mile but will face stiff competition, as Banta and Culpepper will also be in the race as the top-two seeds.
The state finals for the Demons will conclude with the finals of the 4x400 relay teams beginning at 4:40 p.m., with the boys sitting in the seventh lane assignment and the girls in lane No. 3.
"It's going to be a great finish, and all we can ask is that they run hard and run well," Bertrand said.
Ignacio High School
The Ignacio High School track team had one competitor in the Class 2A field Friday, as Jonas Nanaeto earned a podium spot with a sixth-place finish in the 800-meter run with a 2:02.78. Colton Jonjak-Plahn of Lyons won in 1:59.43 and edged Harley Ewert of Paonia, who took second in 1:59.45.
Nanaeto and Elco Garcia will compete in Saturday's 1,600 final, as Garcia is seeded No. 6, while Nanaeto is No. 7. The race begins at 2:55 p.m.
bploen@durangoherald.com