Absent a city-hosted celebration, small venues host holiday events
While Farmington once celebrated Cinco de Mayo with an annual fiesta as recently as 2017, residents should look to smaller venues offering music, events and food for opportunities to mark the holiday.
Cinco de Mayo celebrates the anniversary of the Battle of Puebla and Mexico's victory over the French Empire in 1862. The battle was led by Gen. Ignacio Zaragoza and gave the few-in-number and ill-equipped Mexican troops a much needed morale boost.
The battle, which stemmed from fights over repayment of debts to foreign powers, went on for another five years after the Battle of Puebla, but the victory remains a symbol of Mexican resistance to foreign domination
Cinco de Mayo is sometimes confused with Mexican Independence Day, which is celebrated Sept. 16, and was established about 50 years before the battle celebrated on May 5.
Whether community members are looking to commemorate the historic battle or just socialized with family and friends, there are a few options around town for music, food and events.
Dinner and a show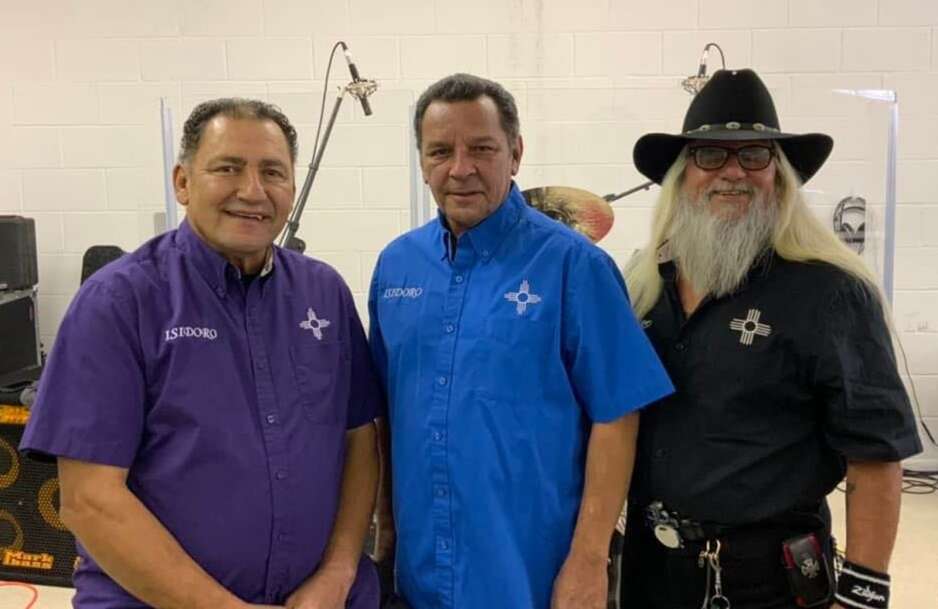 Locke Street Eats invites the community to celebrate Cinco de Mayo with dinner and a show from 6 to 10 p.m. Friday, May 5, at the Locke Street lot, 112 N. Locke Ave.
Isidoro Music Band is a Farmington-based group who plays Spanish, country and rock music. While the band plays, attendees have their choice of dinner options. The venue features multiple food trucks, including Mac Wagon, Pappa Big Sexy's Pizza, Purple Cow Kafe, George and Johns and others.
Admission is free, but outside food and drinks are not allowed. Locke Street Eats is a family-friendly, drug- and alcohol-free venue.
Latin Jazz
Jazz may not be the music of choice that first comes to mind for Cinco de Mayo, but The Civic Winds jazz orchestra and Piedra Vista jazz ensemble will celebrate the day with Latin jazz and salsa dance music at 3 p.m. Saturday, May 6, at the Turano-Chrisman Performing Arts Center, 5700 College Blvd.
The concert is free to attend and jazz lovers are invited to observe a free music clinic at 1 p.m. as well. For more information, visit www.southwestcivicwinds.org.
Lowriders and classics
Northern Edge Casino will celebrate the holiday with lowriders, classic and custom cars and music at the eighth annual Cinco de Mayo car show from 10 a.m. to 4 p.m. Saturday at the casino, 2752 Indian Service Road 36.
Good Times Car Club will co-host the event and Farmington-based DJ Kaztro will provide musical entertainment throughout the show. Vehicle registration will open at 8 a.m. and fees are $25 for cars and $15 for motorcycles.
Not specifically billed as a Cinco de Mayo event, Los Mitotitos band will perform from 10 p.m. to 1 a.m. Friday and Saturday at the casino. There is no cover charge for the concerts.
For more information, call (505) 960-7000.
Tortillas in Space
Only tangentially related to Cinco de Mayo is San Juan College Planetarium's AstroFriday presentation of "Tortillas in Space" at 7:30 and 8:30 p.m. Friday, May 5.
The 25-minute episode of "The NASA Show," highlights the astronaut-specific skill of playing tortilla-Frisbee with their food, as well as the variety of foods astronauts eat in space.
If the weather cooperates, an outdoor stargaze will be held after the show. Seating is on a first-come, first-served basis and no late admittance is allowed.
For more information, email mayeuxd@sanjuancollege.edu or call (505) 566-3361.
Food and drink specials
550 Brewing Taproom, 119 E. Chuska St., Aztec, will have drinks and music on tap Friday night. Shawn Arrington Blues Band will provide live music while Primal Swine food truck will be on-site from 3 to 9 p.m.
Clancy's Irish Cantina, 2710 E. 20th St., will offer drink and food specials all evening to mark Cinco de Mayo, as will No Worries Sports Bar. No Worries will also host DJ Phish beginning at 9 a.m. Friday.
For those who must have a $5 margarita and are willing to travel, Zia Cantina will host DJ Euphoria and offer drink and food specials from 4 to 9 p.m. Friday, May 5, at their Durango location, 2977 Main Ave.