Joint Co-Responder Program aims to reduce stigma with the new vehicle and build on a successful first year
Drought, disease and economic pressure take a toll on La Plata County agriculturalists
Investments in housing, broadband and other projects total $4.68 million so far
Roughly 650 pieces of legislation were introduced this year at the Capitol
Concentrations of the virus have increased 279% in the last 16 days
La Plata, Archuleta counties don't see eye-to-eye on delivery of services
A smaller portion of U.S. children got routine vaccinations required for kindergarten during the pandemic, government researchers said Thursday, raising concerns that measles and other preve...
DATE: Apr 22, 2022 | CATEGORY: Health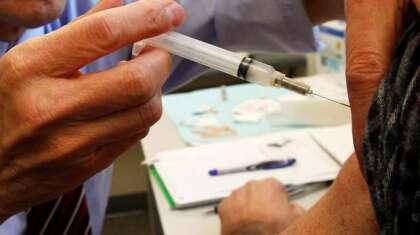 Residents urged to get vaccinated to reduce risk of infection
San Juan Basin Public Health reports hazardous air quality through Tuesday morning
In the latest battle of the coronavirus mutants, an extra-contagious version of omicron has taken over the world. The coronavirus version known as BA.2 is now dominant in at least 68 countri...
DATE: Apr 8, 2022 | CATEGORY: Health
GRAND PORTAGE, Minn. – To administer this COVID test, Todd Kautz had to lie on his belly in the snow and worm his upper body into the narrow den of a hibernating black bear. Training a light...
DATE: Apr 1, 2022 | CATEGORY: Health
NEW YORK – More than 4 in 10 U.S. high school students said they felt persistently sad or hopeless during the pandemic, according to government findings released Thursday. Several medical g...
DATE: Apr 1, 2022 | CATEGORY: Health