Collision with pickup truck occurred Friday evening
Group is riding to Canadian border to raise awareness for cancer
Structure will be used by students and area firefighters
College to host water lecture
Four Corners Musical Theatre Co. will perform 'Mamma Mia!'
Hot temperatures expected to continue through the week
Aztec Ruins National Monument, in partnership with the Chaco Culture Conservancy, will host a lecture by Erin Baxter about her recent research at Aztec Ruins at 7 p.m. Monday June 21 on Zoom...
San Juan College Planetarium will present AstroFriday, featuring Navajo Skies, at 7:30 and 8:30 p.m. Friday June 18 on Zoom. This virtual, 35-minute live full-dome presentation created by Na...
Trip will take riders from Austin to Alaska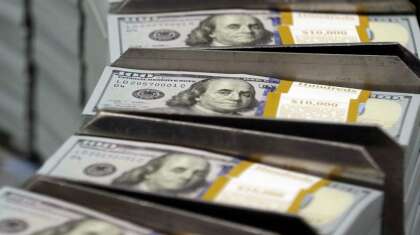 State offers $100 to residents who get the shot through Thursday
Local artist Marilyn Taylor's show, "The Inner Canyon: Rafting Down the Colorado River," is on display at the Farmington Museum, 3041 E. Main St. A free artist's reception will be held from...
Pinon Hills Community Church will host its 14th annual Father's Day Car Show at 10 a.m. Sunday, June 20, at the church, 5101 N. Dustin Ave., Farmington. The car show will feature original, c...