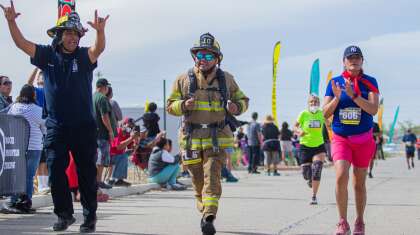 'It's just motivating to run on the Navajo Nation again'
Eileen Celestina Garcia raced down the mountain that overlooks her parents' ranch home in northern New Mexico where friends and family have gathered for decades and where she has sat countl...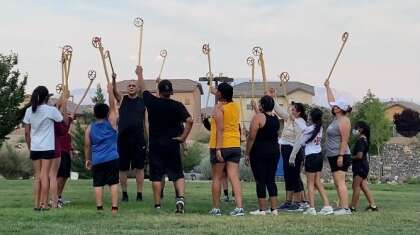 An intergenerational approach to mind, body and spirit
Hermits Peak Fire was set April 6 and quickly grew out of control because of 'unexpected erratic winds in the late afternoon'
As at least 20 wildfires consumed thousands of acres last weekend, Gov. Michelle Lujan Grisham announced she would ask local governments to temporarily ban the sale of fireworks around the s...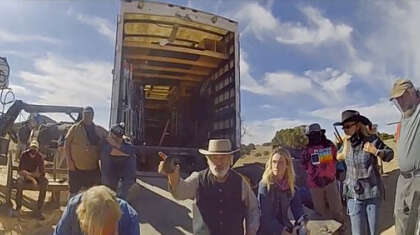 SANTA FE – The New Mexico sheriff investigating the fatal film-set shooting of a cinematographer by actor Alec Baldwin described complacency, disorganization and neglected safety measures in...
ALBUQUERQUE – Collecting piñon nuts has been tradition for Native American and Hispanic families in the Southwest for generations. But environmentalists are concerned that without the pinyon...
Ancestral sites threatened by development, historic preservation officer says
SANTA FE – Law enforcement officials released a trove of video evidence Monday in the ongoing investigation of a fatal October shooting of a cinematographer by actor and producer Alec Baldwi...
20 wildfires burn in half the state's drought-stricken 33 counties
SANTA FE – U.S. Sen. Ben Ray Luján has mostly recovered from his January stroke, and said voters, not his health scare, will decide who represents New Mexico. "I'm feeling strong. I'm still ...
The 2022 elections in New Mexico will move forward with the newly redrawn congressional map, but future elections could still see legal challenges from Republicans, a state judge ruled Tuesd...