Ahead of elections, inflation and the economy came out as clear concerns
Animas Surgical Hospital welcomes podiatric surgeon Riane Teagarden, DPM, to the Durango community. Teagarden practices at Southwest Foot and Ankle and will operate at Animas Surgical Hospit...
State has highest unemployment rate in the nation
Second-quarter real estate data shows almost across-the-board increases in median prices
Campfire conversation sparks Sasquatch Expedition Campers
The bill is tied to an Upper Basin water plan in response to talk about significant Colorado River cuts.
A tech millionaire offered to buy it. A U.S. senator suggested that the government should force manufacturers to make it. But so far, Klondike isn't budging from its plan to discontinue the...
R1 Colorado Realtor recently hired a new agent, Kim Chism-Plotnik. Chism-Plotnik has experience in construction management and was regional manager of a recovery clinic. Through her experie...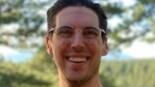 Advantage Physical Therapy & Wellness announced its newest physical therapist Preston Wolff. Wolff was born and raised in Washington, where he received his undergraduate degree from Whitwort...
Mountain to Desert Mortgage has opened its first office in downtown Durango at 700 Main Ave. Longtime mortgage veteran Andy Roach is the broker/owner and his longtime associate Suzie Morse ...
New railroad would connect northeast Utah oil fields with the national rail network
Crab and chicken wings skyrocket in price, while labor and gas prices also drive up costs