Stories, music, poetry to be shared through April
The first recorded indoor stage was in the 5th century BC in Athens. It was a rectangular room with seats along all four walls, similar to a black box theater. At the time, the budget must h...
Major performance of 'Messiah' to be performed
Movies playing March 31-April 6
Highlight of the week Durango Chamber of Commerce will host Get to Know the CEO from 8:30 to 9:30 a.m. Thursday at the Center for Innovation, 835 Main Ave. Robert Sarlls, CEO of Rocky Mount...
The legalization of marijuana in Colorado has been a topic of much controversy. Art, by its very nature, enjoys the heck out of controversy. Art is neither for nor against, it simply holds u...
Highlight of the week The first of six mindful living classes by Myah Lee will be from 5:30 to 7:30 p.m. Wednesday at Myah Studio in The Smiley Building, 1309 East Third Ave. The cost for th...
At the campy heart of "Reefer Madness, The Musical," teenage lovebirds, Jimmy and Mary Jane, discover Romeo and Juliet in English class. Their duet pines for what they think will be their fu...
"Go As A River" is the debut novel by Shelley Read, a fifth-generation Coloradan. And what a story this is! Drawing on her family's history in Colorado, Read crafts a stunning, unique and ti...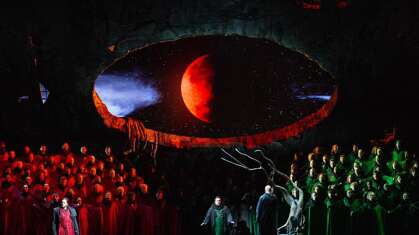 Waiting for a prince to show up
Daylight savings is wreaking havoc – havoc on our sleep, our moods and our ability to be anywhere on time this week. Funny how just one little hour can make all the difference, right? I don'...