Day hike west of Grand Junction offers bountiful formations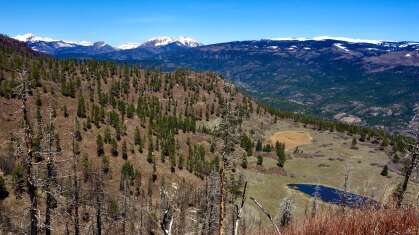 Mitchell Lakes Trail, Pinkerton-Flagstaff Trail lead to wide-open views
Some of the walkways even lead down to the Animas River
Bross, Democrat and Lincoln temporarily closed
DATE: Apr. 30, 2021 | CATEGORY: Outdoors
This, my friends, is the end. One last hurrah before packing away the winter gear. And, perhaps, one last powder day? That's right, the final two days of resort skiing and snowboa...
DATE: Apr. 16, 2021 | CATEGORY: Outdoors
Senate Bill 184 would have forced resorts to be transparent
DATE: Apr. 15, 2021 | CATEGORY: Outdoors
Seasons have changed and the urge to change gears into spring hobbies is strong. The first weekend of April brings the end to daily skiing at Purgatory Resort, Wolf Creek Ski Area...
As the days get warmer, the calendar turns to spring and the snow begins to melt, one begins to ponder how many more days will be spent sliding down the mountain in the next few weeks. Lucky...
DATE: Mar. 19, 2021 | CATEGORY: Outdoors
New gravel grinder route is through San Juan National Forest
DATE: Mar. 16, 2021 | CATEGORY: Outdoors
ANCHORAGE, Alaska – Traveling across the rugged, unforgiving and roadless Alaska terrain is already hard enough, but whatever comforts mushers previously had in the world's most famous sled ...
The pandemic, lots of snow and the San Juan River and Southern Ute Reservation closures may have inspired you to start tying your own flies. I know the local fly shops, and probably the non-...
My 10-year high school reunion at a brewery didn't sound like a lot of fun. But a reunion at a ski area? Now that I could get into. February provided some great skiing and snowboa...