Demons win fourth consecutive game, 30-16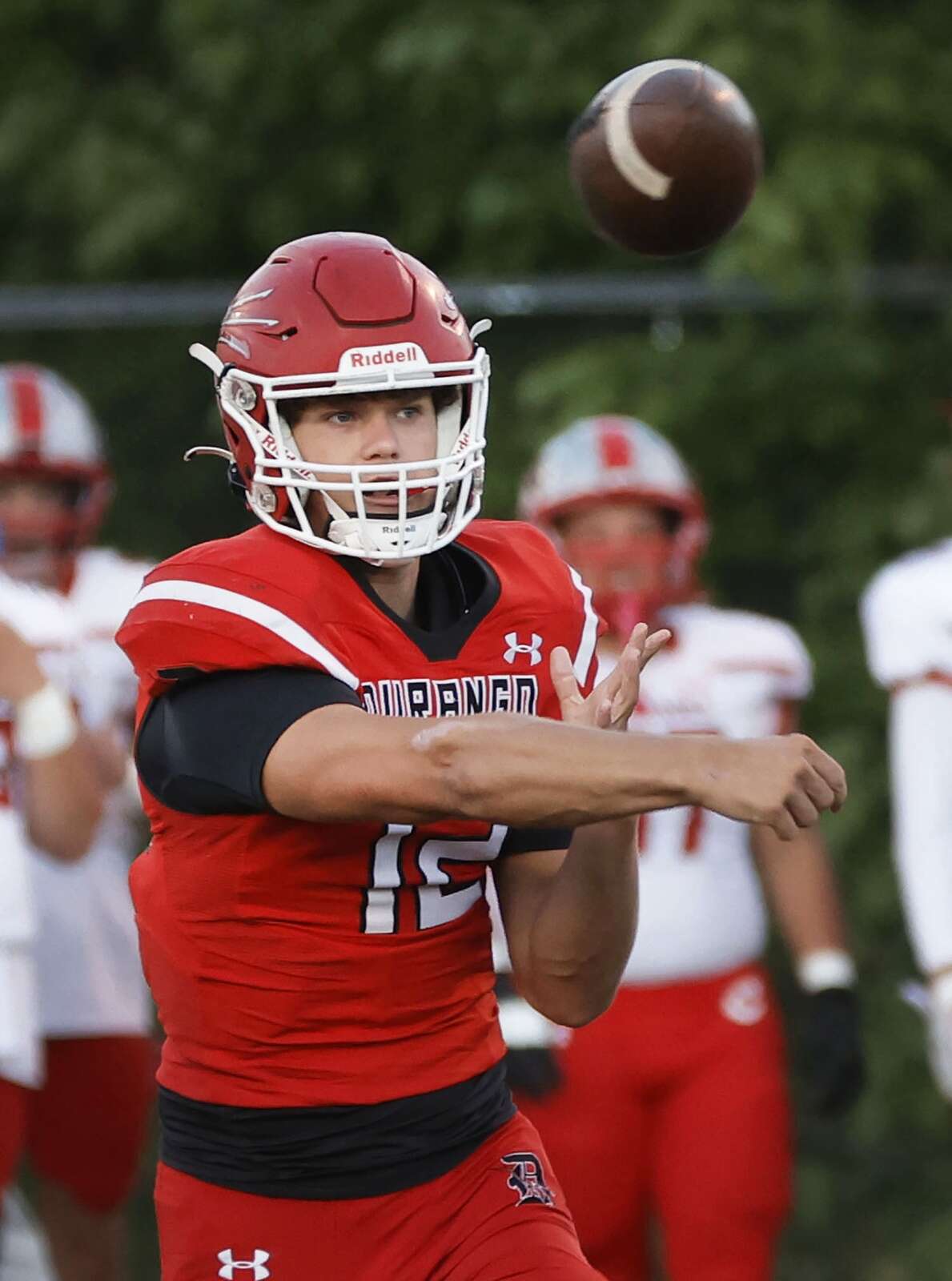 The Durango High School football team scored its fourth consecutive win on Friday, beating the Mead Mavericks in a tight battle 30-16 in Longmont.
DHS, ranked No. 6 in Class 3A, improved to 4-1 overall with the win. Mead, ranked No. 16, slipped to 1-3 overall after previously losing to No. 5-ranked Lutheran and 4A No. 16 Windsor.
The Demons will have a bye next week and then begin 3A Western Slope league play Oct. 6 at No. 15 Summit (3-2).
DHS led for most of the game on Friday and then held off a late Mead rally to finish on top.
Dylan Burns kicked a 25-yard field goal on Durango's first drive to put the Demons up 3-0.
Mead responded with a touchdown, but bobbled the snap on its extra point try to keep its lead at 6-3.
Mead then forced the Demons to punt on the first play of the second quarter, but Durango's defense responded with a stop. Gage Voiles made a tackle for a loss to bring up fourth-and-eight. Mead was able to pick first down with a pass, but Durango caused a fumble on the next play and pounced on the loose ball to end the drive.
DHS then marched 82 yards to take the lead. Quarterback Tyler Harms connected with receivers Seb Tripp and Louden Grimes to reach Mead's red zone. Jaxon Fancher then ran 20 yards straight ahead for a touchdown to put DHS up 9-6.
The Demons scored the game's next two touchdowns, too.
Tripp got open and hauled in a 65-yard touchdown pass from Harms to help DHS go up 16-6.
Julian Rodriguez and Malakai Baier both intercepted Mead passes later in the second quarter to help the Demons take a 10-point lead into halftime.
DHS got the ball to start the second half and capitalized. Fancher had runs of 10 yards and 35 yards and then scored from a yard out to give DHS the 23-6 advantage.
Mead, then started to claw back in the game, first by kicking a field goal with 38 seconds left in the third quarter.
The teams' defenses then made some stops. After DHS went three-and-out, Brett Hamer made a big play on fourth down at Durango's six to help force a turnover on downs and end the threat.
The Demons picked up a few first downs and ate over 5 minutes off clock on their next drive, but fumbled at midfield. Mead scored less than two minutes later, with 2:33 remaining, on a 6-yard touchdown pass to Ethan Scallon, to cut DHS' lead to 23-16.
The Mavericks tried an onside kick, but Jacob Neubert recovered for DHS and returned the ball to Mead's 36.
Later, on fourth-and-one with 1:28 left in the game, Haber busted free for a 27-yard touchdown run to lock up the win.
Bayfield falls to Centauri
The Bayfield High School football team took on Centauri in a nonleague showdown on Friday at BHS. Unfortunately for the Wolverines, CHS took a 21-0 lead into halftime and went on to win the game 41-16.
BHS (0-4) will next take on the defending New Mexico Class 4A state champs, Bloomfield (5-0) on Friday in Bloomfield.
See Wednesday's edition of The Durango Herald for the complete Bayfield story.