Project with education focus could combat food insecurity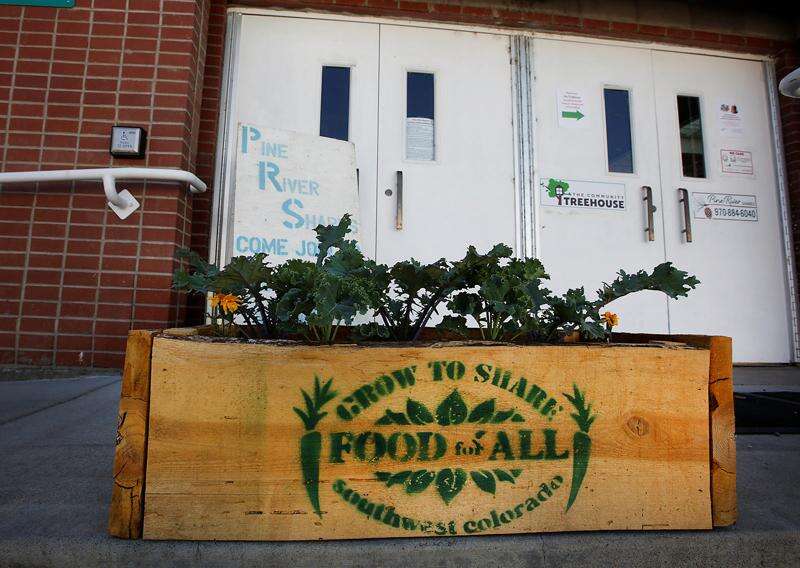 The old Harrison Farm, two blocks south of downtown Bayfield, could be in for an education-oriented future.
Pine River Shares, a community leadership nonprofit, has spent years addressing food insecurity in eastern La Plata County's Pine River Valley. The nonprofit envisions an agriculture-education, heritage farm spanning 2 to 4 acres of the 23.8-acre, town-owned parcel. First, it needs the Town Board's approval.
"It just hit me that the town had bought a farm several years back from the school district. It was right across the street," said Pam Wilhoite, Pine River Shares executive director. "I went over there and looked at it. I could just see the future."
Pine River Shares and 200 residents from Vallecito to Ignacio came up with long-term solutions to food insecurity in the Pine River Valley in 2018 when they created the Field to Fork program.
At the time, residents saw homestead food production as a solution. They wanted to create a "learning culture," where people had a place to learn and teach about small-scale food production.
Pine River Shares already plans to add a greenhouse and permaculture beds to its location near Mill Street in Bayfield to host skill-share programs for crop production.
The Harrison Farm, just a block from the nonprofit, would be the ideal location for animal husbandry programs.
The outbuildings on the land could house dairy goats and fiber-producing animals, like sheep, and store hay. The chicken house would be big enough for 40 to 50 hens, while nearby fruit-producing trees would add another educational component.
It would function like a community garden, where people exchange a portion of their product for use of the land, Wilhoite said.
As a heritage farm, people could visit and learn about the agricultural history of the region.
"We want to rehab it with as much of the original material as possible," Wilhoite said.
The Bayfield School District is already investing in sustainable agriculture programming, and teachers could use the heritage farm for their classes. It's next to the old middle school, so there is already space for school buses to park, Wilhoite said.
"It's very much a mutual interest," Wilhoite said. "This is a practical project. It's a pragmatic approach."
Pine River Shares started vetting the idea with Bayfield's board of trustees Jan. 19, and so far, the trustees are interested, said Katie Sickles, Bayfield town manager.
But the idea is still in the preliminary stages. The nonprofit would need to present its formal proposal to the Town Board, including an action plan and timeline for handling the red tape regarding insurance liabilities and property use.
"The most important thing is it would have to go to a public hearing before the planning commission," Sickles said. "So there's a lot of things we still need to work out."
Pine River Shares doesn't plan to look for other land for a heritage farm if the idea doesn't pan out. It would still organize skill-sharing programs for crop-based agriculture.
"I just feel like this is an opportunity we can't miss," Wilhoite said.
smullane@durangoherald.com