Ignacio teams top Telluride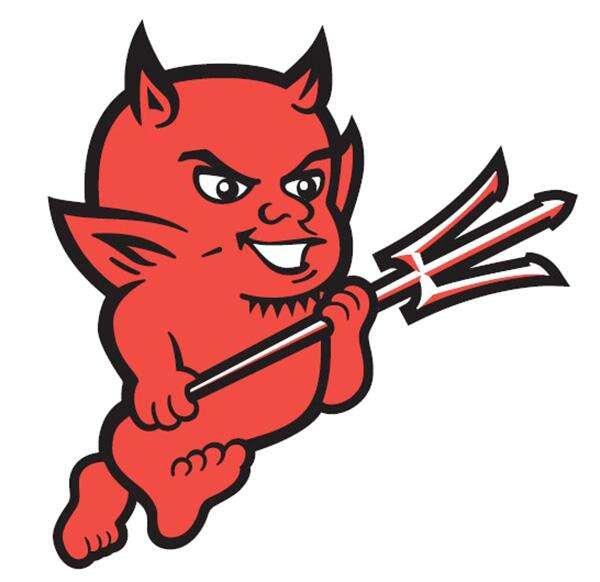 For the second time in the past week, the Montrose High School girls basketball team narrowly got the better of Durango. That was the case on Saturday, as the Indians scored a 39-35 win at home over the Demons.
Durango (12-8, 3-2 5A/4A Southwestern League) was led by Mason Rowland with 13 points, Kyle Rowland had 11 and Emma Fitzgerald had eight. The Indians (16-4, 4-1 SWL) were led by Caraline Burwell and Kennadie Minerich, who both scored 12 points.
Durango took a 17-14 lead into halftime, but got off to an uncharacteristically slow start in the second half. The Indians outscored DHS 15-5 in the third quarter to take a 29-22 lead. In the fourth, Durango outscored Montrose 13-10, and was able to cut the deficit to four, but could not get closer after giving up a pair of offensive rebounds on bonus free-throw opportunities.
"It was our third time seeing each other and it was a really good high school basketball game," said DHS head coach Tim Fitzpatrick. "Today it was just little things that got us like not playing solid defense on a few possessions, missing a few shots, that sort of thing. The girls showed a lot of heart. I was impressed with Emma Fitzgerald, who told me that she wasn't going to miss this game after she picked up a bad bruise last night. They all hung tough."
DHS will play Grand Junction (6-13, 0-5 SWL) at 5:30 p.m. Friday on the road.
Centauri 61, Bayfield 35
The CHSAANow.com's Class 3 No. 3-ranked Centauri High School girls basketball team was too much to handle Saturday in Bayfield. The Falcons used a big fourth-quarter push and outscored Bayfield 23-5 to pull away for a 61-35 win after it was an eight-point game after three quarters.
Bayfield (6-9, 2-5 3A Intermountain League) was led by Macee Schulz with 11 points and Cayanne Carlson had nine. The Falcons (14-2, 4-2 IML) had three players score 12 points, as Mia Garcia, Courtney Hamilton and Breanna McDaniel combined for 36 points, which outpaced BHS' team total.
"We went into the locker room and had a good team talk," said BHS assistant coach Jamie Wursten. "In the third, we cut the deficit to eight and we fought back. But the fourth quarter was too much. They outscored us 23-5. We have to play hard for all four quarters. With regionals still in reach, we need the girls to keep playing consistently and not put their heads down when they get down. We are good enough for the postseason, we have to go out and prove it."
BHS will host Monte Vista (2-12, 0-6 IML) at 5:30 p.m. Friday.
Ignacio 65, Telluride 16
The Ignacio High School girls basketball team got off to a dominant 17-2 lead in the first quarter against Telluride on Saturday on the road, and never looked back. The Bobcats cruised to a 31-8 lead at halftime, and would go on to win 65-16.
Ignacio (10-5, 7-0 2A/1A San Juan Basin League) was led by freshman Laci Brunson with 13 points, Avaleena Nanaeto had 11 and Larissa Gallegos had 10. Telluride (6-10, 4-4 SJBL) was led by Morgan Watkinson with nine points.
"(There's) not much more than what was said yesterday," said IHS head coach Justa Whitt. "We're looking forward to Tuesday's challenge against Del Norte."
IHS will host Del Norte (13-1, 3-0 2A Southern Peaks League), ranked No. 4 in the latest Class 2A poll, at 5:30 p.m. Tuesday at IHS. In the previous matchup, the Tigers won 53-50 in a tightly contested game.
Boys basketball
Montrose 42, Durango 28
Boys basketballThe Durango High School boys basketball team's defense was solid, but the offense did not show up in a 42-28 loss to Class 4A No. 9 Montrose Saturday on the road.
Durango (9-11, 0-5 5A/4A Southwestern League) was led by Jordan Woolverton with 11 points, while Hazen Mestas had six. Durango did not record more than 10 points in a quarter until the fourth. Up to that point, it had scored 15 points and trailed 37-15. Montrose (16-4, 4-1 SWL) had a good game from its starters, who combined for 30 points before being taken out after the third.
"Our offense got stagnant in the second quarter, but I could see signs of it early on," said DHS head coach Alan Batiste. "We weren't going anywhere; We had too much one-on-one action and too much dribbling. We didn't get out and run the lanes on transition offense, which allowed them to easily get back and recover. Our defense was really good for the most part, but our offense was non-existent today."
Durango will look for its first conference win when the Demons will travel to play Grand Junction (2-17, 1-4 SWL) at 7 p.m. Friday on the road. The Tigers scored their only Southwestern League victory of the season at Durango on Jan. 25 in a 53-45 win.
Ignacio 57, Telluride 40
The Ignacio High School boys basketball team bounced back on Saturday against Telluride after a shaky performance Friday against Ridgway. The Bobcats had a big second quarter on Saturday and pulled away for a 57-40 win.
Ignacio (12-2, 8-0 SJBL) was led by Keegan Schurman with 12 points, including a pair of 3-pointers. Bryce Finn had 11, Ocean Hunter had nine and Brady McCaw had eight. Four other Bobcats had four points.
"It was a good balance in scoring today," said IHS head coach Chris Valdez. "We had a 20-point lead midway through the third quarter and I put four subs in off of the bench, but we gave it back. They cut it right down to 14. Moving forward, we have to do a better job with our rotations, and that's something we'll work on. But overall, I thought the kids fought hard and were inspired after last night. I think we can build off of this into next week."
The Bobcats will play Del Norte (3-11, 1-2 2A Southern Peaks) at 7 p.m. Tuesday in Ignacio.
Centauri 58, Bayfield 46
The Centauri High School boys basketball team opened Saturday's game at Bayfield strong and led 17-6 after the first quarter. The Falcons (15-1, 6-1 IML), ranked No. 6 in the latest CHSAANow.com 3A poll, did not relinquish the lead even after Bayfield made a push, and held on to a 58-46 win.
Bayfield (2-15, 1-7 IML) got off to a slow start in the first quarter, but answered with 15 in the second and trailed 33-21 at halftime. In the second half, Centauri continued to score, and led 48-30 after three quarters, and secured the win, even after BHS scored 16 points in the final quarter.
Statistics were not available. BHS head coach Klint Chandler was unavailable for comment.
bploen@durangoherald.com