Annual Snowdown show a feast for thine eyes
The time for Snowdown hath dawned, and the shire's thespians once again took the stage Friday night to entertain with all manner of song, dance and saucy repartee during the annual Follies.
And what frivolity was had!
This year's show, performed to a packed house at the Durango Arts Center Theater on Friday, features a host of acts that – as we've come to expect from the show – will make you laugh until you cry – we're looking at you, Chris Lile, and thy incredibly heartfelt "Shower Singing."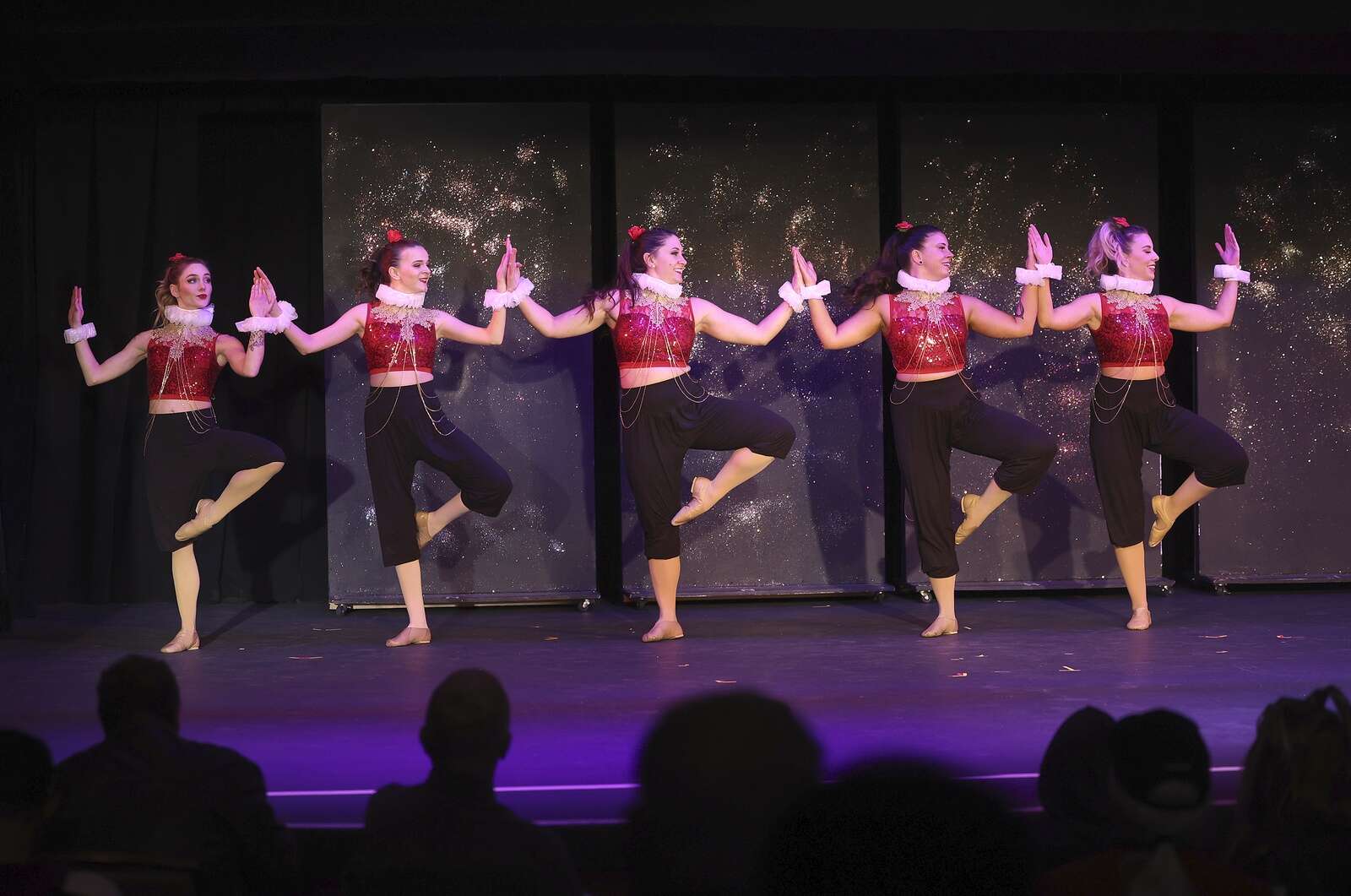 Also, the Bard's tragic ladies, a naughty rap featuring Colorado towns and a performance that will guarantee you'll never hear "Lookin' for Love" the same way, did hath't this reporter crying.
And what woman could refuse shoes of swiftness and tassels ("to hypnotize your enemies")? Shhhhhhh, it's the Blacksmith's Secret!
Emcee duties are shared by Statler and Waldorf (Dave Culver and Chuck Fredrick) in Act One, and the Wanton Virgins (Suzan Lane, Nancy Shanks and Suzanne Ciotti) in Act Two. Both sets keep the show rolling with relentless one-liners and double (and not so double) entendres.
WHAT: Snowdown Follies.
WHEN: 7 and 10 p.m. Jan. 28, Feb. 3 and 4.
WHERE: Durango Arts Center, 802 East Second Ave.
MORE INFORMATION: Visit snowdown.org.
One of the funniest parts of the Follies every year are the roasts of local news and newsmakers – and sometimes the news gatherers – that make it into the show. This year, bump-outs, parking, pickleball, real estate, Rep. Lauren Boebert, the fire station and even The Durango Herald were in the hot seat. In fact, one of the quotes of the evening had to do with the price of local real estate: "You want to stay under a half-million dollars in Durango"– we'll leave you to guess what the real estate agent was showing a client in this skit ...
All in all, the Follies is a fun night out, courtesy of the show's cast and crew who make it happen every year. We are reminded of the commitment of Durango residents to the Snowdown, and the Follies in particular by the show's program, which contains not only each actor and crew member's name, but also how long person has been involved with the production. This year's heavy hitters with 20 years or more under their belts include: Culver (27 years), Fredrick (23), Mary Jill DeBelina (24), Steve DeBelina (23), John Staten (21), Dawn James Staten (20), Bob Sauer (35), Janalee Hogan (31), Doug Eagle (34) and Roc Simmons (34).
With this year's extension of Snowdown to include another weekend, the Follies has plenty of runs still to make, so get thee to the DAC if thou has the means.
If thou was lucky enough to have gotten thy meat hooks on the coveted tickets, thou art in for a treat. So be sure to don thy most wondrous robes and get thee to the DAC for an evening of excit'ment and libations.
katie@durangoherald.com