A lawsuit was filed in July claiming state was targeting restaurant industry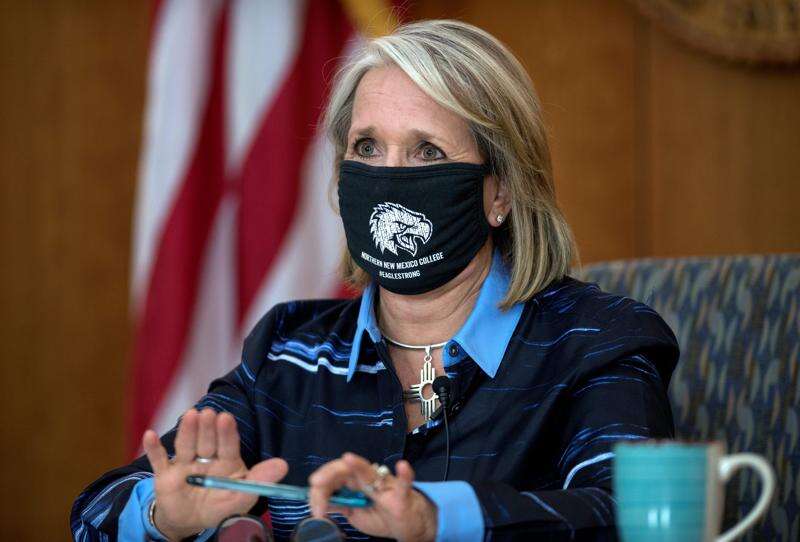 FARMINGTON – The New Mexico Supreme Court ruled Tuesday that Gov. Michelle Lujan Grisham has the authority to fine businesses that do not follow public health orders.
The New Mexico Restaurant Association, alongside other businesses in the state, filed a lawsuit arguing Lujan Grisham's public health order unfairly targeted the restaurant industry.
The state Supreme Court, which broadcast the hearing Tuesday morning, said Lujan Grisham has that power within New Mexico's Legislature.
The case, first filed as a civil lawsuit in the 9th Judicial District, was over the state's authority to impose penalties and its power to enforce public health orders requiring restaurants to close indoor dining.
Shortly after the ruling, Lujan Grisham posted on Twitter saying, "The state shouldn't have to fine anybody. Doing the right thing in a crisis shouldn't be something we have to argue about. But anyone endangering the lives of New Mexicans will face the consequences."
The ruling comes a week after the state filed petitions in the Aztec District Court asking it to order four San Juan County restaurants to stop operating. The Department of Environment and Department of Health argued the businesses were in violation of the state's public health order and were placing staff members and customers at risk.
TJs Diner, Country Family Restaurant in Kirtland and two Los Hermanitos locations in Farmington had their food service permits suspended by the state Environment Department for violating the public health order prohibiting indoor dining.
The restaurants continued to offer dine-in service after Lujan Grisham's administration reinstated the ban on in-person dining July 13, as coronavirus cases in the state were on the rise.
The petitions asked the district court in Aztec to issue a temporary restraining order and preliminary injunction against the businesses and order the restaurants to stop operating.
On its Facebook page on Tuesday, Los Hermanitos acknowledged the Supreme Court ruled in favor of the governor's office, calling it a "sad day for the restaurant industry and for small business state wide."
As of Monday, New Mexico had 21,130 cases of the coronavirus out of 577,810 completed tests and 655 COVID-19-related deaths, according to the state Department of Health. San Juan County remains one of the hardest-hit counties in the state with 3,003 total cases and 181 related deaths. It has the second-highest number of deaths after McKinley County.
In its ruling Tuesday, the Supreme Court did not release a ruling on whether the state is required to reimburse businesses for lost revenue during the closures related to the public health orders.
lweber@durangoherald.com