Blaze is 75% contained; cause remains under investigation
An evacuation and pre-evacuation order was lifted at 8:30 a.m. Thursday for residents living in close proximity to the 70-acre Vosburg Pike Fire east of Durango.
No structures have been lost, and the fire was 75% contained as of Wednesday night. The cause was under investigation.
The fire was reported about 2:30 p.m. Wednesday near the 7000 block of County Road 228, a rural swath of La Plata County about 8 miles east of Durango as the crow flies. It was burning on Bureau of Land Management land and prompted the evacuation of a dozen homes within a half-mile radius of the fire, said Sarah Jacobson, a spokeswoman with La Plata County government.
Residents within a 2-mile radius were issued pre-evacuation notices, meaning they should be prepared to evacuate at a moment's notice, she said.
"I do know that structures are threatened, but I don't know what they are or where they are at within that evacuation zone," Jacobson said Wednesday afternoon.
An evacuation shelter was set up at the Florida Mesa Elementary School, 216 Colorado Highway 172.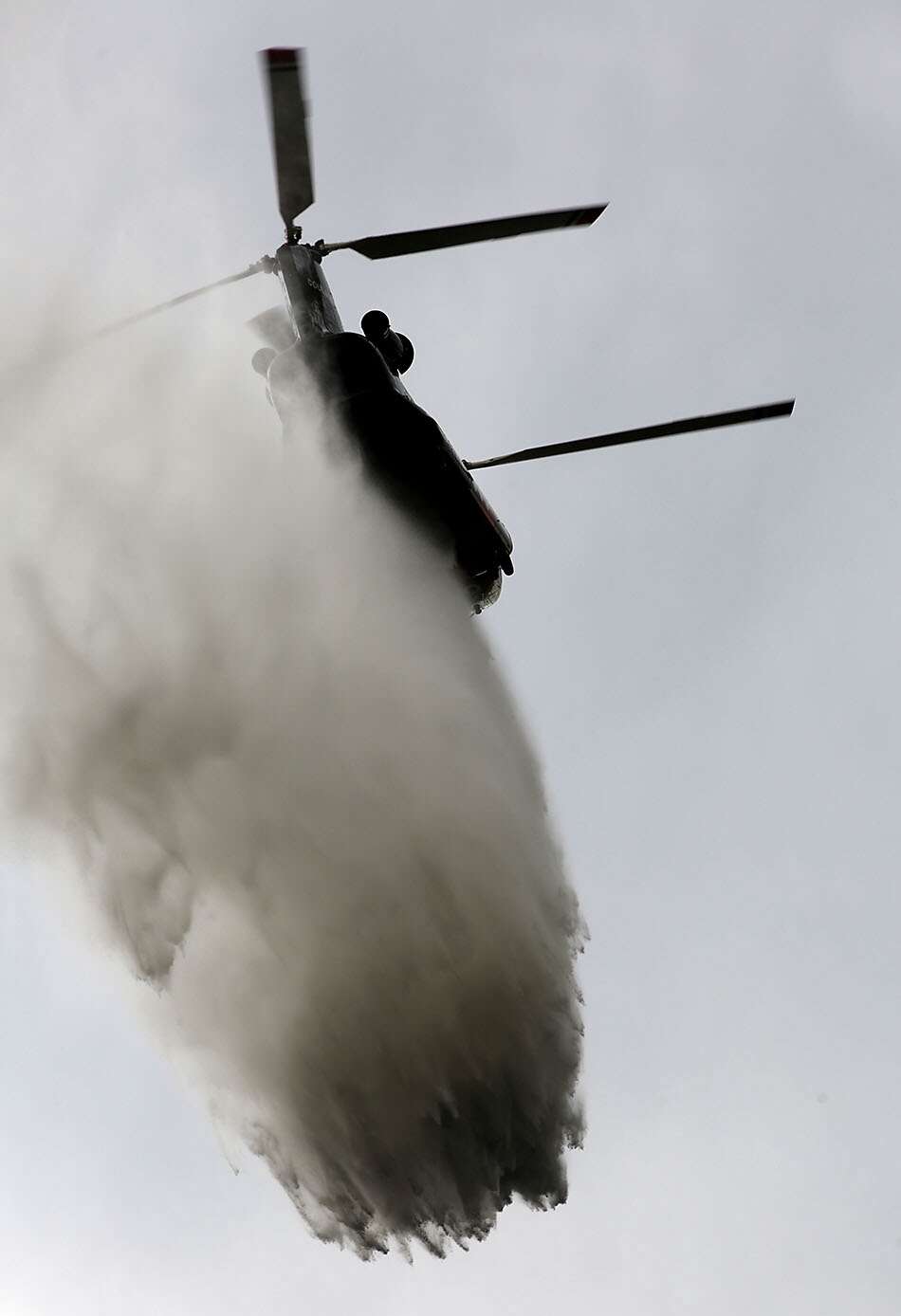 Multiple fire agencies responded, including a large air tanker, Chinook helicopter, smaller helicopter and two single-engine air tankers.
The fire was reported to be 40 acres in size at 3:45 p.m. but had grown to 70 acres within an hour.
The fire was burning on a slope in a wooded area, according to scanner traffic. Flames were torching into the trees.
It was not immediately known how many homes were within the pre-evacuation zone, but the alerts included 454 phone calls, 194 text messages and 113 emails, said La Plata County Sheriff's spokesman Chris Burke.
Burke said he could see a column of smoke from U.S. Highway 550 about 5 miles south of Durango. By Wednesday evening, the smoke was blowing west toward Durango. A webcam atop Smelter Mountain showed hazy skies over the city.
Southwest Colorado has been experiencing above-average temperatures this week with highs in the 90s. The trend is expected to continue through the weekend, with a high of 97 degrees forecast for Thursday.
"Unfortunately, I don't have much good news for you," said Dennis Phillips, meteorologist with the National Weather Service in Grand Junction. "Still hot, still looking like upper 90s."
There is a slight chance for afternoon rain showers later this week, he said, but it will depend on how systems develop over the San Juan Mountains. Wind is not expected to be a factor, although wind gusts from developing storms could play a role in fire behavior, he said.
That is likely what blew smoke into Durango on Wednesday evening, he said.
"Those storms, as they've moved off the terrain (mountains) have collapsed, and when they collapse like that you can image just a big downdraft," Phillips said. "It's sending the wind out in different directions."
Responding agencies Wednesday included Los Pinos, Upper Pine, Durango Fire and Bureau of Land Management fire departments.
A new incident command team is expected to take over the fire Thursday.
shane@durangoherald.com