SETH BORENSTEIN
Position: Staff reporter
Scientists think so, others doubt it
Data reveals drastic effects
WASHINGTON – A new U.S.-Canada study says a key polar bear population fell nearly by half in the past decade, with scientists seeing a dramatic increase in young cubs dying. Resea...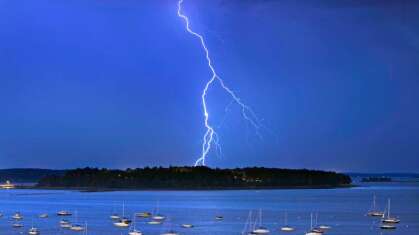 Lightning strikes expected to rise 50%
Fifth version of roving chick does the trick
Researchers say global warming is a contributor
WASHINGTON – Nearly 50 years ago, scientists found bones of two large, powerful dinosaur arms in Mongolia and figured they had discovered a fearsome critter with killer claws. Now...
Other energy technologies could suffer, study says
WASHINGTON – People are changing Earth so much, warming and polluting it, that many scientists are turning to a new way to describe the time we live in. They're calling it the Anthropocene –...
Satellite imagery shows high levels here
Climate change caused Australian heat wave, but not Colorado's heavy rains in 2013
WASHINGTON – The next time some nasty storms are heading your way, the National Weather Service says it will have a better forecast of just how close they could come to you. The w...