Frost repeats; Roca strong in second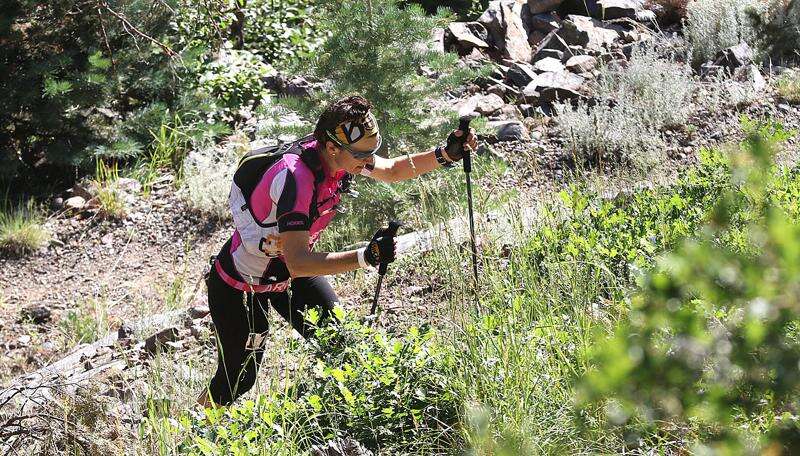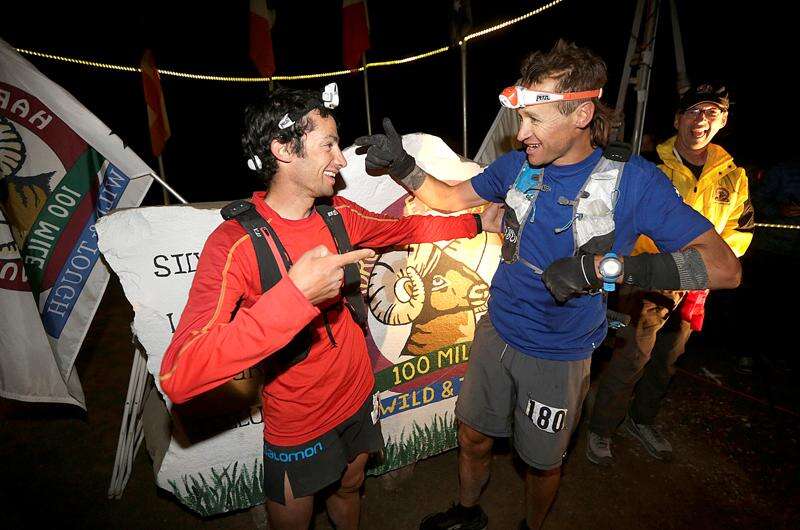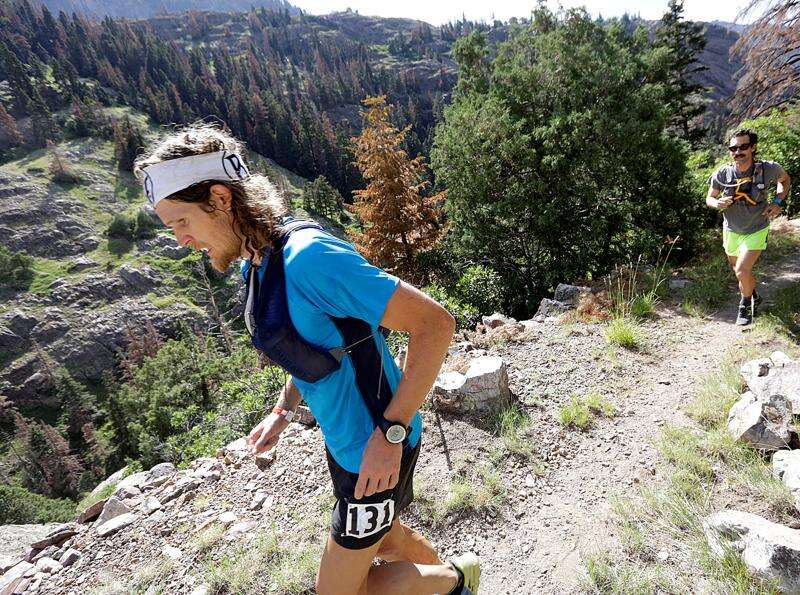 Anna Frost can call herself a "True Hardrocker."
The native of New Zealand claimed her second consecutive Hardrock Hundred Mile Endurance Run women's championship Saturday morning in Silverton. She completed the 100-mile course through the San Juan Mountains in 29 hours, 2 minutes and placed eighth overall. She kissed the finisher's rock a little more than six hours after men's co-champions Kilian Jornet and Jason Schlarb finished.
"I think I was more scared going into it last year, but this year I found it so much harder," Frost said. "I don't know if it was because I knew what to expect that it was much harder and last year it was just a surprise."
It was the second consecutive year Frost has finished eighth overall and as the top woman in the race that features 33,000 feet of climbing and 13 mountain passes at more than 12,000 feet.
The 34-year-old Frost moved to Durango to live with her boyfriend after last year's Hardrock. She fell in love with the San Juans and spent several weeks running the course in preparation for her title defense.
"Really amazing feeling," Frost said. "It's not just one day, it's all the weeks you put into it. Just getting to the start line is hard enough, so getting to the finish line is a huge feat."
Emma Roca of Spain finished second in her first Hardrock appearance. The 42-year-old finished in 29:36 and was ninth overall in the 152-runner field. She joked with Frost after the race saying her legs were dead from trying to catch Frost. Frost quipped back that her legs were done because of her effort to hold off Roca.
"Before Ouray, I was confident I could do it better and better," Roca said. "After Ouray … I couldn't eat properly. I had problems with my stomach upside down. I knew with that problem I couldn't run that fast."
Frost, wearing shoes that said "run happy, be kind," said dealing with heat was difficult, especially when she left Ouray mid-afternoon Friday. That's where Roca also experienced difficulties with the heat.
"Absolutely boiling," Frost said of the temperature as went up Bear Creek Trail. "I had to take my speed down and go to walking instead of running up into Bear Creek because it was so hot. I laid in every creek that was along the way."
She reached the summit of 14,048-foot Handies Peak near Lake City in the middle of the night under a bright moon while coyotes serenaded her along the way. Frost said that was her favorite part of the race.
Although Roca called Hardrock the toughest race of her life, she also said it was the most beautiful race she's ever competed in. She saw what she believes was either a mountain lion or a lynx during the run.
"The mountains with the lakes with high altitude, high mountains, you don't find a race you pass through that quantity of 13ers and 14ers around," Roca said. "You're always arriving at 13,000 feet, and you don't find that in any race."
Roca said she struggled through the night as it grew colder and temperatures dipped into the low 30s.
"With the cold you lose a lot of energy," she said. "I wanted to catch Anna also and was realizing that goal was over. I was feeling awful."
Salt Lake City's Bethany Lewis was the third woman across the finish line in 31:57. She debated dropping out at 70 miles and laid down for a nap but was determined to kiss the rock.
Darla Askew backed up her third-place finish in 2015 with a fourth this year in 33:51 for a new personal record in the clockwise direction. It was her fourth Hardrock finish.
Meghan Hicks finished fifth in 34:26 and has now finished the race in both directions.
Now that Frost and Hicks have completed the course in the clockwise and counter-clockwise directions, they are considered "True Hardrockers."
Frost said she actually preferred 2015's counter-clockwise course, noting that the long downhill portions of this year's course didn't play to her strengths. Still, she used the same three words she did in 2015 to describe the race.
"Beautiful, brutal and scary," she said.
When asked if she would be back to claim the automatic entry awarded to each winner in the following year's race, Frost had an easy answer that left her fans wondering.
"I'll be back for sure, but I'm not sure if I will race," she said.
jlivingston@durangoherald.com