Florida aircraft service suspected of drug trafficking, money laundering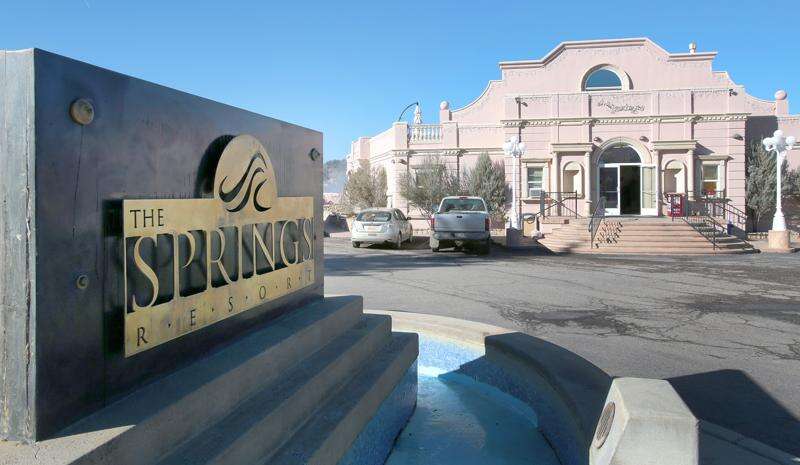 The U.S. Drug Enforcement Agency on Monday raided an aircraft service and charter business in Fort Lauderdale, Fla., that federal agents are investigating for links to drug trafficking and using The Springs Resort & Spa in Pagosa Springs to launder money.
The raid at Fort Lauderdale Executive Airport was reported Monday morning by television news affiliates WFOR (CBS) and WPLG (ABC) in Miami.
The company, World Jet, is owned by Reginald "Don" Whittington, 67. His brother, William Marvin "Bill" Whittington, has represented the hot springs to the Pagosa Springs town government as it pursues a decade-long expansion. Bill Whittington's daughters, Nerissa and Keely Whittington, are identified as owners of the resort.
A DEA informant said Don Whittington has laundered his proceeds through the spa and resort, according to a 35-page DEA affidavit.
The spa and resort does not appear to have been raided and was open Monday for normal business.
WFOR-TV said the raid was a result of a joint investigation among the DEA, FBI and Homeland Security. WFOR said the DEA confirmed the Monday morning raid is part of a drug investigation but wouldn't confirm details about what they were looking for at World Jet.
John Turchin, a crime specialist reporter with WPLG, said there were about 100 federal agents at the site, and they were searching planes, among other targets.
No arrests have been made, and no one has been accused of a crime.
Speaking through their attorney, the daughters denied the allegations contained in the DEA affidavit when contacted last week by The Durango Herald.
"Nerissa and Keely Whittington are honest members of the Pagosa Springs business community, and any allegation that they or the Springs Resort are involved in any illegal activity is absurd and unfounded," said Eric Loman, a lawyer for the sisters and the resort.
The spa's parent company, Pagosa Resort and Spa, has the same address as World Jet in Fort Lauderdale. The address is for a hangar at Fort Lauderdale Executive Airport.
Roy Kahn, who has a hangar at Fort Lauderdale Executive Airport, said the owners and management were gone last weekend, and the phones were switched over to an automatic recording. The bathrooms were locked, which was unusual and possibly the result of a plumbing problem, but he was unable to find out.
"There's nobody that I could talk to," he said. "Everybody's gone. I called all their cellphones, nothing. I figured they had smartphones, so I sent emails."
Kahn said he was able to access his aircraft using an electric key that tenants are given, but the place seemed quieter than usual. He visits the hangars on occasion to hang out – for example on Sunday morning to watch "Face the Nation," he said.
"It was a little home away from home to get away from everybody," he said. "For all these years, it was fine."
The airport has fallen into a bit of disrepair ever since Hurricane Wilma in 2005, Kahn said.
Don and Bill Whittington are former race-car drivers. Both served prison time in the 1980s for charges related to marijuana smuggling.
According to the search warrant affidavit, World Jet wired $451,000 to the Pagosa spa in 2009, and the spa wired back $111,408 the same year.
About that time, federal agencies seized $645,000 from World Jet's bank account, causing Don and Bill Whittington to change "their method of transferring illegal proceeds from Florida to Colorado from direct wire transfers to indirect wire transfers using third parties and possibly bulk cash transportation," according to the affidavit.
Bill Whittington has promoted a $250 million, multiyear expansion of The Springs Resort. The resort received approval from the town in 2008 to expand the number of its hot springs pools from 18 to 23, along with the construction of a 29-bedroom hotel.
The DEA in Miami did not return a phone call from the Herald on Monday seeking comment on the raid.
shane@durangoherald.com