City says erosion, slopes cause problems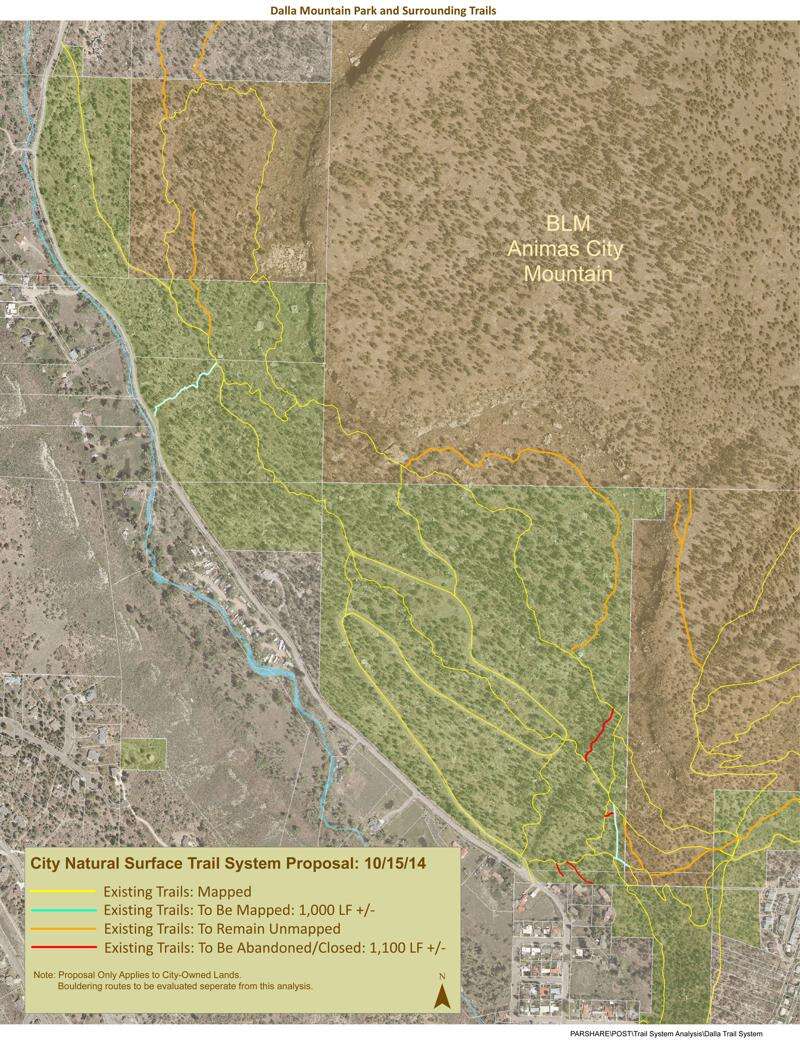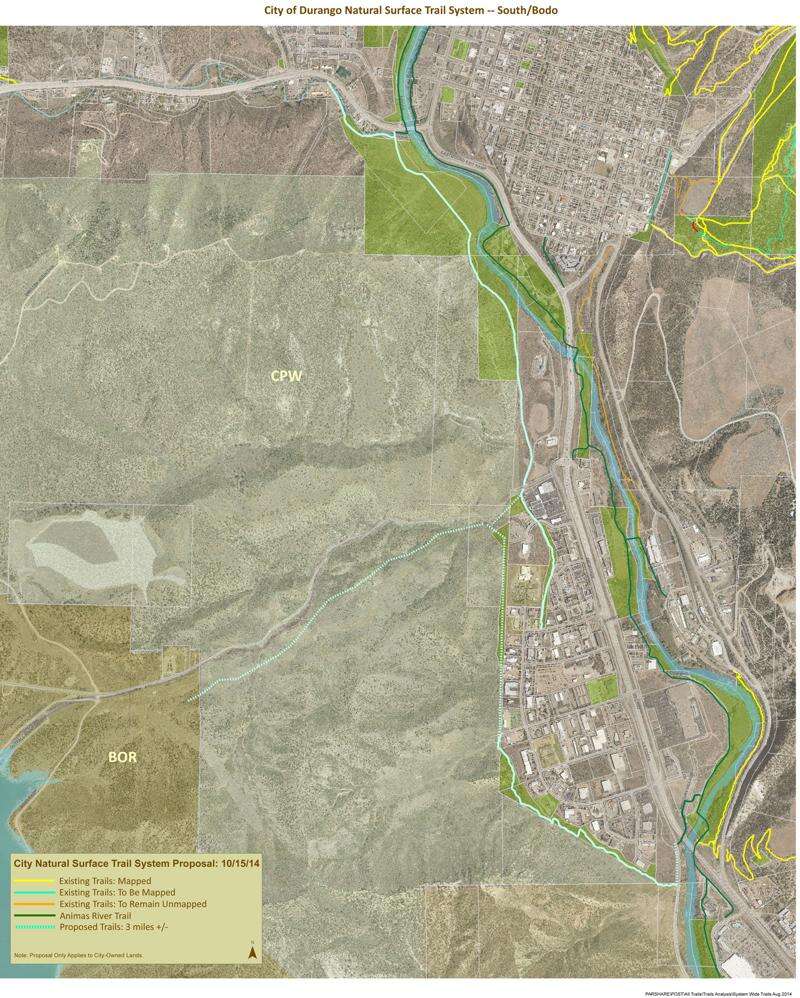 A passionate group of residents met with city officials Monday to discuss the future of many steep and eroding trails in the city's open space.
At the joint meeting between the Natural Lands and Parks and Recreation advisory boards, a complete trails inventory was presented including trails recommended for closure and new realignments.
Many mountain bikers attended the meeting and voiced strong support for leaving some of the steepest and most challenging trails in place.
In other areas, some of the problematic trails predate the city purchasing the land, and they were not built with good drainage.
"Some of those early trails could have been jeep trails, could have been motorcycle trails, could have been deer trails," said Kevin Hall, assistant director of community development.
In Overend Mountain Park, the city is considering closing 4,800 feet of trails. However, 2,650 feet of realignments are proposed. Many would help prevent erosion and eliminate redundancy. City officials also suggested closing 0.85 of an acre of the meadow in Overend Park because a spaghetti network of trails is running across it and damaging it.
In Dalla Mountain Park, about 1,000 feet of trails may be closed under the proposal. This includes a steep trail that has been rebuilt by mountain bikers each time it has been dismantled.
In Horse Gulch, the city may close 1,600 feet of trails, mostly on the north side of Raider Ridge, because they are eroding. One of those trails may be rebuilt and another one added both with more switchbacks than current trails, Hall said. About 5,000 feet of new trails are proposed in Horse Gulch.
Mountain-bike enthusiasts defended the steep and eroding trails because they create challenging terrain for cyclists to hone their skills. Mountain bikers are looking for drops and rock features to practice more extreme riding. Many argued that the sport is moving in that direction, and it is what riders want.
"If we don't meet these needs, we're going to see more and more social trails being built," said Sarah Tescher, a program manager for Durango Devo. Devo is a nonprofit dedicated to teaching people how to mountain bike. Social trails are those built by people not associated with a specific group or city department.
However, much of the land the city has designated open space has been placed in conservation easements that require habitat and vegetation to be protected.
"Conservation easements don't respond to need," said Jerry Zink countering the bikers' argument.
Zink is a board member for La Plata Open Space Conservancy, which legally protects the city lands.
John Norton, a resident who lives close to Overend Park, suggested mountain bikers begin developing private land because city lands already have some of the most intensively developed trail systems in Colorado.
No decisions were made on the trails Monday night. Both the Natural Lands and the Parks and Recreation advisory boards will continue to accept public comment until they meet again in a joint session.