Firm could process all the region's residential recyclables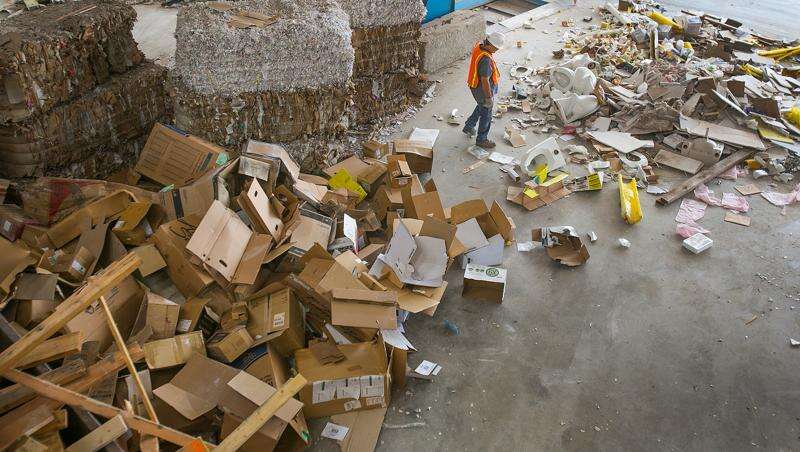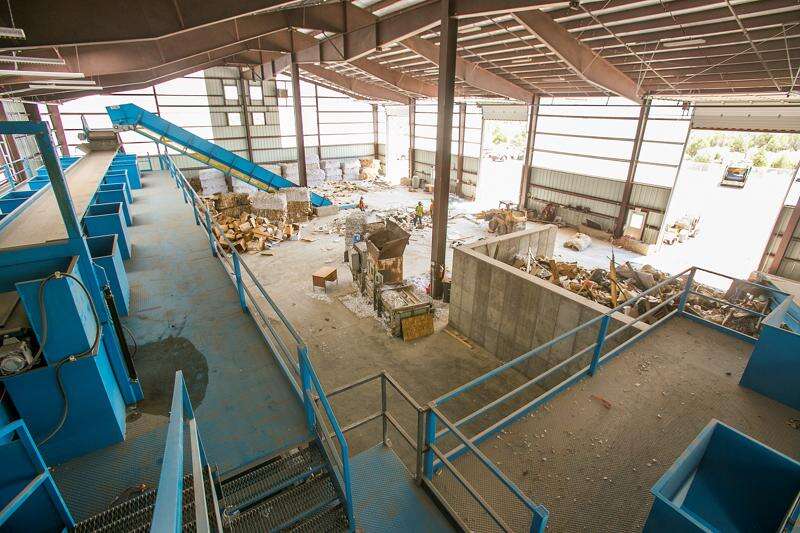 More materials could be kept out of regional landfills, now that
The facility on County Road 307 opened in July, and it could process all residential recyclables from haulers in La Plata, Montezuma and Archuleta counties, eliminating the need to use plants outside the area, owner Mark Thompson said.
Rather than shipping recyclables, such as plastic, paper and aluminum baled together – just so they can be disassembled by another company – the plant's employees will sort products to create cleaner, more valuable bales, he said.
The plant built on 30 acres is the first step in what Thompson envisions as a resource recovery park that could be home to specialty recyclers working alongside Phoenix.
"Over time, we hope waste will flow in and products flow out," he said.
The plant is a big step for the company because for 10½ years workers have sorted construction materials outdoors in Three Springs, and its residential recyclables have been shipped to Durango.
The company broke ground in January, despite a downturn in the price of some recyclables, such as plastic, caused by the fall in oil prices.
Construction was partially funded by a $260,000 grant from the Colorado Department of Public Health and Environment. It was selected for the grant because the state is promoting recycling in rural areas, and Phoenix Recycling could be a regional hub for haulers.
"The state prioritizes rural recycling efforts because that's where Colorado needs to improve," Thompson said.
It helped that the company has a diverse business model that includes recycling construction materials such as wood, and concrete and paper-shredding services.
The new 15,000-square-foot plant's defining feature is a custom-made conveyor belt that can be used to sort both residential and construction waste.
"I literally started sketching this out on graph paper 10 years ago," Thompson said.
The conveyor will be used to hand sort materials and that should significantly increase what Phoenix can keep out of the landfill, he said.
While it may seem like a dated system, mechanized sorting is far more expensive up front, and it is not nearly as precise or flexible, he said.
Flexibility is important because as new packaging materials are introduced, the plant won't need to purchase new equipment to process them, he said.
The conveyor is expected to be up and running in the next few days. It has faced delays because adjustments were made to handle the weight of construction products.
Once functional, it will allow the company to sort its own materials and materials from across the region.
Elite Recycling and Disposal in Pagosa Springs has signed a contract with Phoenix.
City of Durango employees pick up about 22 tons of single-stream recycling materials each week and bale the different materials together.
These bales are processed by Friedman Recycling Albuquerque, and the company separates the materials and resells the plastics, paper and other recyclables. The city only had a one-year contract with Friedman Recycling.
The city planned to put out the call Monday for new bids for a contractor that would collect the bales for two years, said Levi Lloyd, director of city operations.
The company that wins the bid will have a share of the profits from selling the commodities when the market's improve, Lloyd said.
Companies from Albuquerque and the Front Range are likely to compete with Phoenix Recycling for the city's recycling contract, he said.
If Phoenix wins the contract to process the city recyclables, some city operations and plans would remain the same.
It will likely still need to build a new recycling center in 2023 to handle materials as the city's population grows, Lloyd said. The city is required by local law to provide recycling services.
The city will continue to bale its single-stream recyclables because it is not cost effective for the city to drop off materials away from the city's Recycle Center, he said.
But if Phoenix won the contract it could help lower the carbon footprint created by trucking materials to different facilities, Lloyd said.
Glass will still have to be dropped off separately at the city's Recycle Center, and it will be shipped separately to be made into beer bottles, Lloyd said.
Phoenix doesn't have plans to process glass because it contaminates other recyclables, and it is shrinking as a percentage of all the materials used by consumers, Thompson said.
mshinn@durangoherald.com