Extended red zones aim to reduce line-of-sight issues at five intersections
Ten parking spaces along East Third Avenue in downtown Durango may be eliminated to expand no-parking red zones and improve line of sight for drivers, thereby reducing the number of crashes on the historic "Boulevard."
Forty-two crashes, of which 24 were T-bone collisions, have occurred at intersections along East Third Avenue over the past three years, said Brice Current, deputy police chief with the Durango Police Department, speaking this week before City Council.
Several crashes involving pedestrians or bicycles have occurred in the last three years as well, although they make up a smaller number of total collisions than one might expect, the deputy police chief said in an interview Thursday.
Current said the troublesome intersections include Seventh, Ninth, 10th, 11th and 13th streets, all of which lack stop signs along East Third Avenue.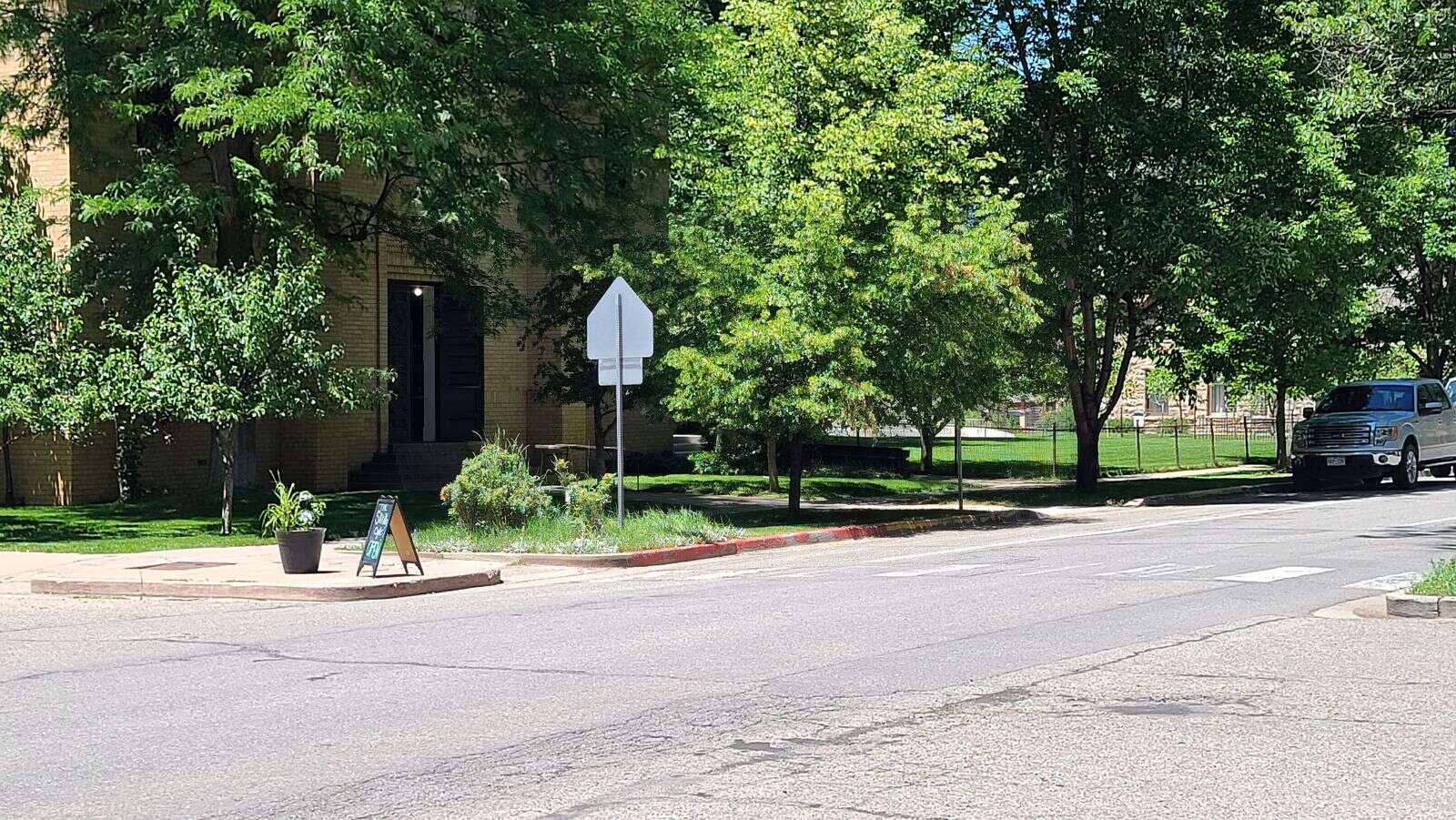 He said the police department wants to extend the red zones by at least one additional parking space, possibly up to two spaces, at each of the intersections.
City officials with the multimodal transportation division seemed receptive to the police department's proposal to expand the red zones, Current said Thursday. n fact, it was also mentioned that some shrubbery growing at the corners of the intersections may need to be removed to improve line of sight.
Current emphasized that shrubs, not trees, are being eyed for removal.
The DPD plans to go door-knocking along East Third Avenue to collect feedback from residents; and surveys have already begun, he said.
Libby Culver, who lives in the 800 block of East Third Avenue, said expanding no-parking red zones is a good idea to reduce crashes or near-collisions.
Whether she is walking her dog or trying to pull onto the Boulevard, she worries about being seen by oncoming traffic.
"It's dangerous. We sit out on our porch and we watch," she said. "People, they think they can go, they think they can go, and then they go out there and then they almost get hit."
She said she is "one of the fortunate ones" because she has parking behind her house. But she knows some of her neighbors struggle with on-street parking because during daylight hours, parking is packed with downtown workers or shoppers.
"It's a public street, and I don't own the space in front of my house," she said. "All these people have a right to park there just as much as I do. So I don't go crazy over it. But I also realize I'm really fortunate because I have off-street parking. It doesn't bother me on a personal, day-to-day basis."
The parking spaces being considered for elimination are generally those on the left corners for drivers turning onto or crossing East Third Avenue from the side streets. It is those corners where parked vehicles can partially obscure the view of cars traveling on the Boulevard.
Current said he can sympathize with drivers' discomfort when they approach East Third Avenue from the side streets.
"I feel like I'm taking my life into my own hands when I'm creeping out there every day," he said. "And so we need to do something about it, and so we're going to work as a team to get that done."
He said pedestrian traffic compounds the safety concern at those intersections.
"Pedestrians use the crosswalks because they have the right of way, not because it's safe," he said. "... When common sense says that whether you have the right of way or not, you should still check to see if someone's going to follow the law. Because it's not worth getting hurt just because you have the right of way."
Drivers distracted by a radio or a phone can end up colliding with vehicles as they pull out from Seventh Street onto East Third Avenue, or other intersections that lack stop signs on East Third Avenue, he said.
Current said speed is a problem, but it is not the primary problem; rather, line-of-sight obstructions are the bigger issue.
Data indicates the average travel speed for drivers along East Third Avenue is 23.5 mph, Current said.
"We're going to include all the right people that are affected and make sure that we have some solutions there and provide our best professional opinions as far as public safety that'll make it a safe street," he said.
Culver said speeding is also a problem along East Third Avenue. The speed limit is 25 mph, but it isn't "regularly adhered to," she said.
"So that makes it even more dangerous for pedestrians and cars that are trying to pull out onto Third or cross Third to get to Fourth or Second (avenues)," she said.
cburney@durangoherald.com