Main Street's latest addition offers rotating inventory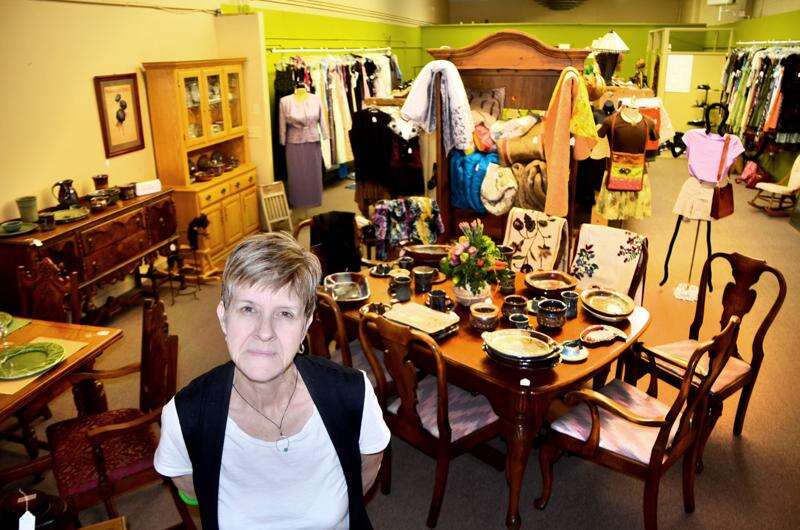 The Flipping Frog consignment store opened last week on Main Street in Cortez, offering furniture, home-decor items, jewelry and clothes.
The shop, which opened between The Farm Bistro and Come Dance Tonight!, is the latest in a string of businesses in Cortez to open along Main Street, which includes a hair salon, grocery store and insurance agency.
Kathy Haggard said she has been dreaming about her new shop for 15 years and three months ago began planning to open the 3,000-square-foot location.
"Cortez needed something like this ... a fun place that people could come hang out in on the weekends," she said.
The name was inspired in part by the business model, flipping merchandise into cash, and by Haggard's love for Colorado's culture.
"It's like Colorado got stuck in the '60s, and that's always intrigued me," she said.
She is also offering a new outlet for local artisans. For example, she is displaying the work of a local fine-art photographer, jewelry artists and a log-furniture craftsman.
Unlike some secondhand stores, the Flipping Frog will rotate inventory as pieces are sold and as contracts with consignors on certain pieces expire.
"Right now, we have more of an antique flare going on, but that will change all the time," she said.
Haggard got hooked on the consignment model as a shopper in the early 1990s.
"I bought a whole wardrobe for pennies on the dollar," she said.
Now she is looking to be in the retail business for a long time.
Haggard is looking to buy small items, such as gently used clothing, and consign large furniture items, like headboards and desks.
mshinn@cortezjournal.com