Dissatisfied with CORE Act, House member introduces new legislation
WASHINGTON – Two bills seeking to protect large swaths of wilderness in Colorado are making their way through U.S. Congress. Dissatisfied with the two Democrat-backed bills, Rep. Scott Tipton, R-Cortez, on Wednesday released a draft of his own wilderness proposal that would add protection to some lands in Colorado and strip protection from others.
Tipton's Colorado Recreation Enhancement and Conservation Act, or REC Act, has four components addressing lands within Colorado's 3rd Congressional District in the western part of the state.
It would provide permanent protections for 60,000 additional acres in the San Juan Mountains, including about 30,790 acres near Telluride. About 20,000 acres between Ophir and Silverton would become the Sheep Mountain Special Management Area.
Tipton said he looks forward to receiving feedback from local stakeholders who he expects to have a wide range of opinions.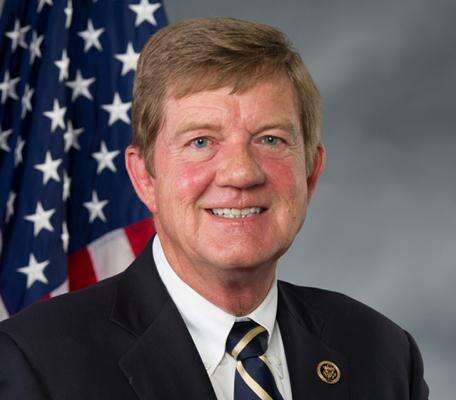 "We think this is a good, balanced approach specific to the 3rd Congressional District," Tipton told The Durango Herald.
The REC Act would also expand wilderness areas in the Rio Grande National Forest, establish a boundary for the Curecanti National Recreation Area, facilitate a 160-acre land donation quintupling the size of Yucca House National Monument in Montezuma County and release several wilderness study areas in Montezuma and Dolores counties of their designations.
In a statement, Conservation Colorado, an environmental group, called the REC Act a "wilderness lite bill" and derided Tipton for "cynically undermining the protections offered in his proposal" by releasing nearly 40,000 acres of Wilderness Study Areas.
To legislate in district or out
The Colorado Outdoor Recreation and Economy Act, co-sponsored by Rep. Joe Neguse, D-Lafayette, and Sen. Michael Bennet, D-Colo., goes further than the REC Act by protecting about 400,000 acres of mostly mountainous terrain in multiple congressional districts.
Both pieces of legislation would expand wilderness areas in the San Juan Mountains. But only the CORE Act would withdraw about 200,000 acres in the Thompson Divide from future oil and gas development and establish protections for 100,000 acres in the White River National Forest along the Continental Divide.
Tipton previously said he wouldn't support the CORE Act until all impacted counties have agreed on permanent mineral withdrawal. Garfield County recently issued a letter taking a "position of no objection to the current legislative provisions in Title III" of the CORE Act and offered "support (for) the fair and balanced solution that is proposed in this legislation."
Tipton said he didn't include all of the CORE Act's wilderness expansions because he did not want to legislate in other congressional districts, despite the Thompson Divide being in his own.
"There are elements within the CORE Act that we certainly have no problem with," Tipton said. "We think that the draft legislation that we have put forward, and now up for feedback, is something that's a little more tailored."
Jimbo Buickerood with the San Juan Citizens Alliance favors the CORE Act and called for Sen. Cory Gardner, R-Colo., to support it. Gardner previously told the Herald he would neither support nor block the bill. Tipton said he has discussed the REC Act with Gardner, but his office did not indicate whether he would endorse Tipton's wilderness plan.
CORE Act, with an extra helping of wilderness
Democratic Rep. Diana DeGette of Denver sees her bill – the Colorado Wilderness Act – as companion legislation to the CORE Act. The Colorado Wilderness Act would expand wilderness areas – mostly in Colorado's canyon country – by 740,000 acres.
Among those areas are three in Montezuma County: Weber Mountain, Menefee Mountain and Cross Canyon. These parcels are Wilderness Study Areas managed by the Bureau of Land Management in much the same way they would be if they received wilderness designations.
Tipton's REC Act addresses these exact lands but would release them as wilderness study areas to allow the BLM flexibility in managing noxious weeds and wildfires, Tipton said. The areas would also be open to grazing, drilling and motorized use under his plan.
In an email, DeGette said she would continue to work with Tipton to "protect even more areas in our state."
Buickerood said he and the San Juan Citizens Alliance would not support the REC Act even if it was the only Colorado wilderness bill to reach the president's desk.
"You don't add to a conservation bill by taking tens of thousands of acres of wilderness study areas and permanently releasing them," Buickerood said. "There's no need for it."
Montezuma County Commissioner Keenan Ertel testified in the U.S. House this month against the Colorado Wilderness Act. He gave economic, cultural and safety reasons for opposing it.
"Wildfire in these landscapes is not an if, but a when," Ertel said in his testimony. "Given the steep rugged terrain, fire starts aggressively moving upslope. Wilderness designation offers little hope of successfully suppressing fire starts and more importantly impedes mitigating conditions to reduce fire intensity beforehand."
DeGette, who had not met Ertel before the July 10 hearing, said she would travel to Montezuma County in August to visit the wilderness study areas and meet with the county commission.
While DeGette is seeking the Montezuma County Commission's approval of the bill, Cortez City Council recently voted 4-3 to support the measure.
The unveiling of Tipton's wilderness proposal comes at a time when Colorado's congressional delegation is entrenched in a partisan divide over how to protect Colorado's wilderness.
Neguse told the Herald in June that he would continue to work with Tipton to improve the CORE Act "provided that any changes are consistent with the underlying spirit of the bill, which is to protect these wild places across our state."
Tipton, too, said he would work with the Colorado delegation on public lands, but the parties don't appear close to reaching consensus.
Buickerood said he hopes the delegation, and Gardner, in particular, will help pass a Colorado wilderness bill.
"Colorado wilderness and land protection have been a bipartisan issue for decades," Buickerood said. "There's been very strong support for public land bills and wilderness designations over the last 40 or 50 years. Sen. Gardner just doesn't seem to be interested."
James Marshall is a student at American University in Washington, D.C., and an intern for The Durango Herald.
An version of this story said Garfield County rescinded its support for the CORE Act in February. The county has since taken a position of "no objection" on legislative provisions in Title III of the CORE Act and offered support for the "fair and balanced solution that is proposed in this legislation."