After weeks of negotiations, the 12-unit property went under contract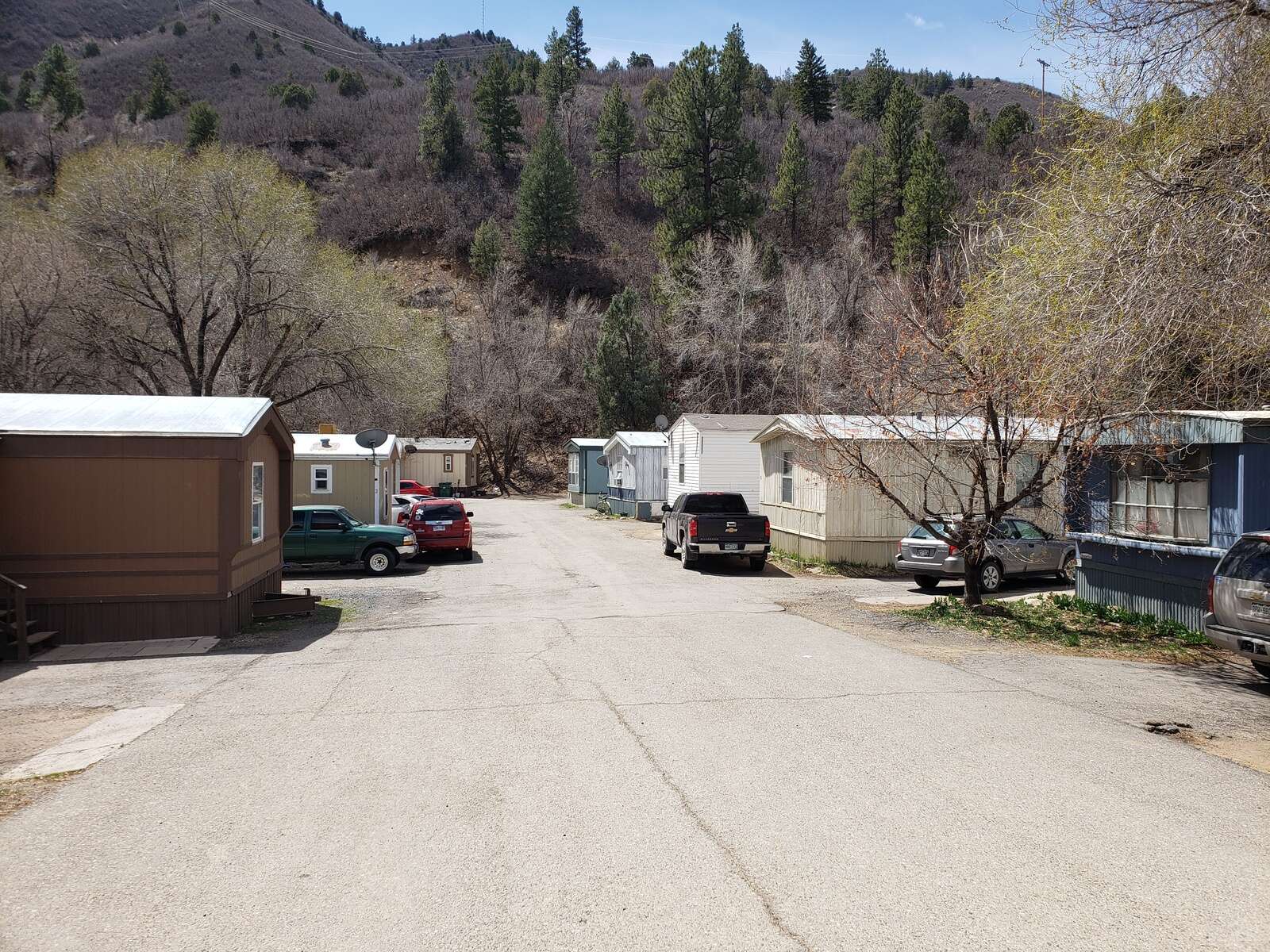 Residents of another Durango mobile home park have managed to organize and buy their park.
After two weeks of seesaw negotiations and legal jousting, HomesFund and residents of Triangle Trailer Park agreed April 29 to purchase the park for $740,000, preserving 12 family homes and marking the second time Durango residents have rallied to purchase a mobile home park in the last two months.
In addition to community support, HomesFund and Triangle Trailer Park got help from owner Merlin Zimmet, who rebuffed attempts by California-based Harmony Communities to purchase the park.
"We are really thrilled about it," said Lisa Bloomquist Palmer, executive director of HomesFund. "Getting under contract was a really long and difficult process. The two weeks felt like it was two months because we were going back and forth with the seller and the other potential buyer. ... It was difficult and stressful."
HomesFund submitted an initial bid of $730,000 for the property at 21062 U.S. Highway, just west of Westside Mobile Park, on April 8. Negotiations ramped up in the last two weeks after Zimmet initially agreed to a contract with Harmony Communities, which owns and operates more than 30 mobile home parks across the Western U.S. and has a reputation for increasing rents.
"We needed to work with the seller and Harmony Communities so that they would agree to not move forward with their contract," Bloomquist Palmer said.
"There were a lot of lawyers, frankly," she said.
Harmony Communities was not immediately available for comment Thursday afternoon.
Harmony Communities had previously offered $725,000 for the property. To get the company to back out of purchasing the property, HomesFund agreed to an approximately $25,000 settlement with the company on top of the $740,000 it paid for the park, Zimmet said.
Residents of Triangle Trailer Park received notices from Zimmet that the park was being sold in mid-January, about a month after their neighbors in Westside Mobile Park received notices that their park was being sold.
Triangle Trailer Park and Westside Mobile Park appear as if they are one continuous mobile home community, but Triangle Trailer Park is a separate property.
The 90-day deadline for residents to purchase Triangle Trailer Park was set to end April 14, Bloomquist Palmer said. Under Colorado law, residents of a mobile park have the right to offer to buy the park if the owner is selling the park or changing its land use. They must make an offer within a 90-day period and the owner must negotiate in "good faith."
Zimmet, owner of Triangle Trailer Park since 2008, never listed the property for sale. Instead, Harmony Communities approached Zimmet to purchase the park as the company was also vying for Westside Mobile Park. Harmony Communities was aiming to combine the two, Zimmet said.
"They made this very clear that they weren't interested in a 12-unit park. It was way too small for what they normally would be looking at," he said.
Residents of Triangle Trailer Park organized with the help of 9to5 Colorado, an economic and housing justice nonprofit based in Denver, and on March 11 they assigned their right to purchase the property to HomesFund.
HomesFund, a Durango affordable housing and homeownership nonprofit, helped secure financing and funding for an offer to combat Harmony Communities' interest in the property.
Then in March, Elevation Community Land Trust and residents of Westside Mobile Park agreed to buy the park, outcompeting Harmony Communities.
"I really thought that once Westside (Mobile) Park was under contract with Elevation Community Land Trust, Harmony would no longer be interested in Triangle Park, and I was wrong," Bloomquist Palmer said.
Bloomquist Palmer and Zimmet spoke about HomesFund's offer, the future of Triangle Trailer Park and the likelihood that Harmony Communities would raise the rents of those living in the park. Zimmet, who had raised rents once in the 14 years he owned the property to offset the cost of a new water treatment infrastructure for the property's well, began to do more research about Harmony Communities.
"When I discovered what they were up to and that they were probably going to upset the dynamics of the park in terms of an equitable place for people to live in Durango, I immediately started digging into: Who are these guys? What are they really up to?" he said.
Zimmet was set to close on the property with Harmony Communities on April 20, but he told the company that they would not close right away as residents and HomesFund were getting their offer in order.
It was then that Harmony Communities became threatening and began bullying Zimmet, he said.
"I drew a line in the sand and said now hold the phone here, buddy," he said.
He passed off communications to his attorney and that's when lawyers for Harmony Communities and HomesFund also got involved.
As Zimmet moved to sell Triangle Trailer Park to HomesFund and the residents, Harmony Communities sought payment for the research the company conducted on the property. The preliminary contract between Zimmet and Harmony Communities for the park stipulated that Zimmet would pay for the due diligence the company did on the property if the deal didn't go through.
That included a $15,000 trip to Durango on a private jet to look at Triangle Trailer Park.
"They sent my attorney a fluffy sheet of malarkey, basically," Zimmet said.
He was prepared for litigation against Harmony Communities, but HomesFund stepped in with the settlement to smooth over residents' purchase of the property.
The protracted battle took a toll on residents, Bloomquist Palmer said.
"The residents were on pins and needles with all of these decisions being made that affected their lives that they didn't really have any control over," she said.
HomesFund worked with 9to5 Colorado to keep residents of Triangle Trailer Park, a predominantly Latinx working-class community, informed and involved throughout the process. Bilingual meetings over Zoom also helped to build trust between residents and the nonprofit.
With the contract reached last week, residents were elated, Bloomquist Palmer said.
HomesFund now has 90 days to close and is working to perform the due diligence on the property. The organization plans to keep rents stable, though any major infrastructure improvements may require HomesFund to pass some of the costs on to the residents, she said.
HomesFund will also partner with residents to understand the vision they have for their homes and community.
"Our plan for right now is to maintain it as a kind of naturally affordable housing," Bloomquist Palmer said. "Then in the future, we'll be working with Elevation Community Land Trust and Triangle Park residents to see if they want the same future for their community as what is planned for Westside. Since the parks are immediately adjacent, the futures are going to be intertwined."
After weeks in which the fate of Triangle Trailer Park seemed uncertain, Bloomquist Palmer and HomesFund were relieved that they were able to purchase the park on behalf of residents along with some help from Zimmet.
"Ultimately, it's the people who live there whose lives are being affected and we wanted to put up a fight," Bloomquist Palmer said. "We didn't want to just let it go because things got hard. We're really thankful that everything came together so that we can help these residents retain affordable housing and the Triangle Park community."
ahannon@durangoherald.com