Search and rescue director helped countless people through emergencies
After 44 years of tirelessly serving La Plata County, it was finally time to throw a party for Butch Knowlton as he approached retirement. But that turned out to be easier said than done.
"We tried to throw him a party, he said nope. We tried to sneak attack him on a Zoom call, and he sniffed it out. We did all kinds of stuff, and he was not into it," said county spokeswoman Megan Graham.
Indeed, Knowlton, who has helped countless people through countless disasters and rescue missions over the years as the director of the Office of Emergency Management, has at the same time avoided the limelight.
When contacted at his home for this story about his career and retirement, Knowlton initially agreed, saying, "I'll call you tomorrow." He did not call, and has not returned subsequent phone calls.
But that didn't stop the gushing of praise for Knowlton from friends and colleagues who were almost at a loss to sum up his more than four decades of dedication to this community.
Knowlton's retirement took effect Nov. 2.
"Butch is one of those people who, for all his time with La Plata County, literally gave his gut," said former county manager Joanne Spina, who retired in January 2019 after 30 years with the county.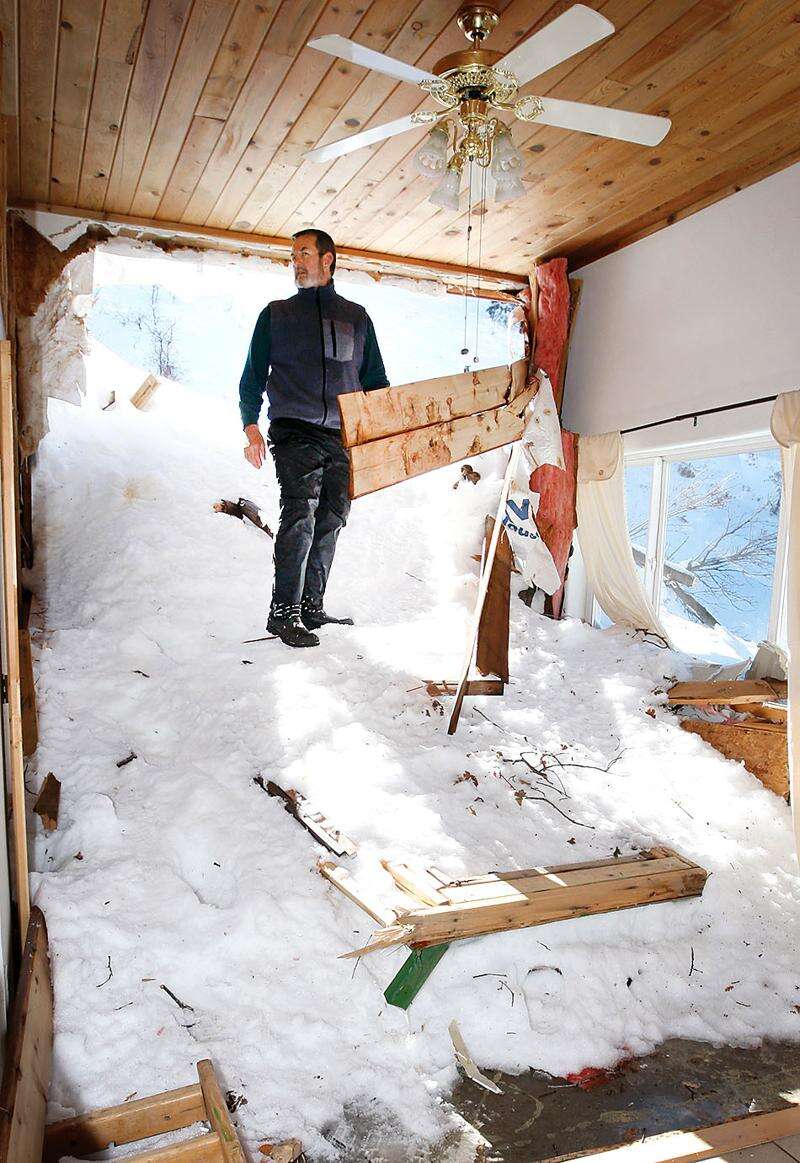 Knowlton, now 72, began his career with La Plata County in May 1976, starting as a building inspector. He eventually became director of the department, and then naturally gravitated to search and rescues, and emergency management.
Over the years, Knowlton has seen just about every flood, landslide and natural disaster to hit the community. He was here for the Missionary Ridge Fire in 2002, the Gold King Mine spill in 2015 and the 416 Fire in 2018.
La Plata County Sheriff Sean Smith met Knowlton 20 years ago, but it wasn't until Smith became sheriff in 2014 that he truly realized Knowlton's unparalleled knowledge of La Plata County and uncanny instinct for navigating emergencies.
"He's the old school guy on the hood of the truck saying, 'Let's figure it out right here,'" Smith said.
It seemed that Knowlton knew nearly every ridgeline, every tree and every feature on the landscape. Mention a canyon or valley, and he could tell you which way the wind typically blows at certain times in the day.
"You lose that kind of institutional knowledge, and it's hard," Smith said.
Ron Corkish, now president of La Plata County Search and Rescue, said Knowlton was the person who got him into emergency rescues after he called one night in 1985 asking to borrow snowmobiles to get stranded people out of a snowstorm.
In doing so, Corkish found his calling for search and rescue. Asked to describe Knowlton, Corkish said two words: "consistently there."
"If there's an issue with the ditch, he's going to be there. If there's an issue with the neighbor's cow not giving birth, he's got the tractor and he's going to pull that calf out," he said. "He's just consistently present and willing to assist."
Corkish said going out on a rescue mission with Knowlton was a one-of-a-kind experience. You'd jump in the car, head straight for whatever disaster lay ahead and meet it straight on. Throughout it all, Knowlton was calculating.
"The more things that are coming at him, the more he excels," he said. "When Butch is going into his element, things are going to get hectic and chaotic. And we trust him."
Spina, who first met Knowlton in 1989, also had two words: "tireless commitment." Spina and Knowlton were among the county's longest tenured employees before their recent retirements.
"It's a legacy, for sure," she said of Knowlton. "It's a legacy of service, commitment and passion."
Not much is known about Knowlton's personal life, save for tidbits from Corkish. He grew up in Lake City, moved to La Plata County with his mother in his youth and now lives in the Animas Valley with a significant other.
No one knew how he got the nickname Butch. His real name is Nathan Dwight Knowlton.
But one thing is known about Knowlton: He likely won't be spending retirement lying out on a beach.
"I can tell you, that ain't gonna happen," Corkish said.
Knowlton is not one for puttering around the house, Corkish said. During his career, he was constantly looking at the landscape, meticulously assessing the risks and potential dangers that faced residents of La Plata County.
"Your mind could go crazy thinking about all the things that could affect a community," Knowlton said in a 2019 interview.
In a April 2019 story looking at whether the Animas Valley was prepared for the 100-year flood, Knowlton said, plainly, no.
"As a community, we're poorly prepared," he said. "And I say that because there'd be such a large impacted population, it would be difficult for local government to take care of all those people."
But he could also add a touch of levity. After massive rains dumped sediment into Vallecito Creek, conjuring up shades of the Gold King Mine spill, he reminded the public it was just a natural process.
"I don't think it's the end of the world," he said in jest.
While Knowlton can't be replaced, the county's new emergency manager has quite the resume, too.
Shawna Legarza has worked as a firefighter for 31 years. She started the San Juan Hot Shots in 2002. And most recently retired this summer from working as the U.S. Forest Service's national director of fire and aviation management.
Legarza said she loves Southwest Colorado, and wanted to get back into the community. And, like anyone who has spent some time in La Plata County, she of course knows Knowlton from the time when she ran the Hot Shot crew.
"I respect him a ton," she said. "And he was instrumental in hiring me (for emergency management director)."
In a final act of leadership and foresight, Knowlton, knowing his days in emergency management were coming to a close, started training and preparing rescue crews in anticipation of life without Butch.
"Sometimes we'd call, and he'd say, 'You know the answer to this,'" Corkish said. "He wanted depth in our organization so it wasn't all about Butch. That's what a good leader does."
Search crews know Knowlton is only a phone call away if they have a question about an area's topography or the best approach to a rescue. But, it turns out, they might not need to, because Knowlton already gave them the answer.
jromeo@durangoherald.com