Show held online last year because of pandemic
Local artist Paul Folwell is celebrating his 28th annual studio show next week – with a little carryover from last year's pandemic pivot.
Usually every summer, Folwell would open his studio for a weekendlong party and sale of his oil paintings. Last year, however, because pretty much everything was shut down because of COVID-19, Folwell held his show over Facebook Live, which, it turns out, was successful enough to hold an online preview video again this year. The video will be available on Folwell's website the night before July 30's opening reception.
Folwell said the response to his Facebook Live appearance was unexpected.
"We were really quite surprised. With COVID, we couldn't do it, and what happened was we reached a lot of out-of-town people – we had people from the Denver area, Texas, California," he said. "It really worked out, our sales were really good … This was one reason why Cheryl (Folwell's wife) wanted to continue with the virtual shows for all of our out-of-town guests."
What: 28th annual Paul Folwell Studio Show.
When: Artist reception, 4-7 p.m. July 30; studio hours, noon-5 p.m. July 31 and Aug. 1.
Where: 8199 County Road 203.
More information: Call Cheryl Folwell at 759-4870, email paulfolwell@charter.net or visit paulfolwell.com.
Note: A preview video of the show will be available at 5 p.m. July 29 at www.paulfolwell.com.
Not only did the pandemic and everything that came with it affect Folwell's annual show, it also had an effect on his work, he said.
"I'll tell you the big change: I used to do more people and things. And with the pandemic, I'd go on these hikes and long walks and I really get into the natural landscape. I look for different things, and so the material's right in front of me, it's kind of what you're dealing with in your daily life – if you aren't out socializing and doing all that, … it's kind of a solace; you go out there and all of a sudden you're really opened up to – you get out of yourself and other people, and you get into your environment and it's kind of magical," he said. "I start looking around at the show, and I don't think I have any – I've got some figurative things in it, but they're older pieces and not many of them. That's really basically how it's changed. I think some of the work has become more expressionistic, so I would say that would be the big change."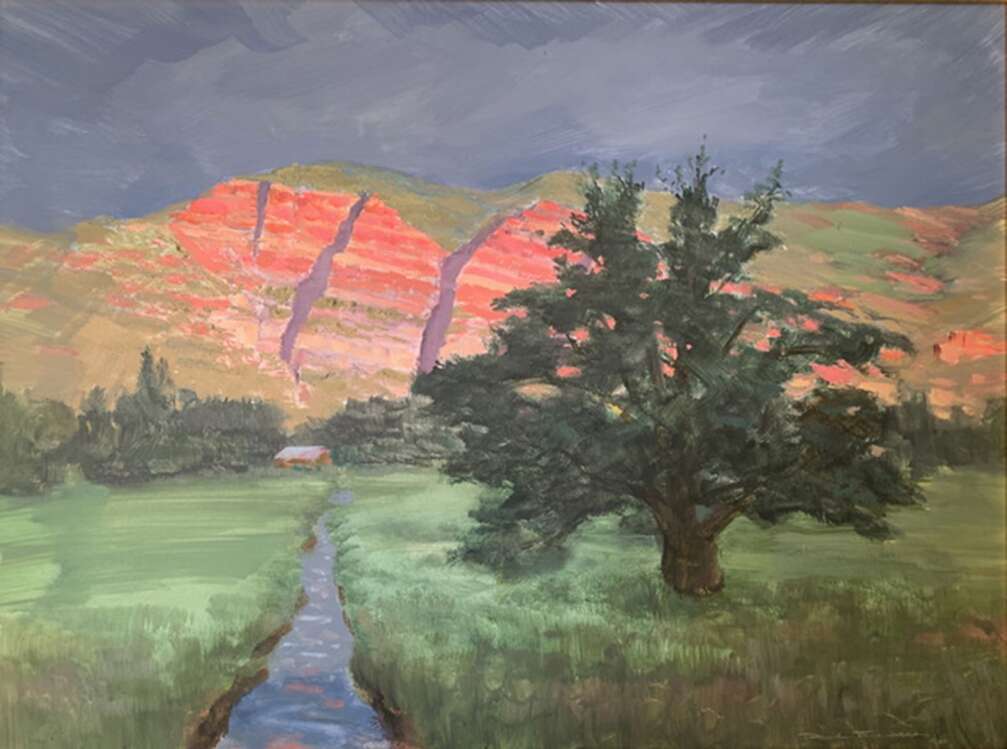 Folwell's show will feature about 24 pieces and is scheduled to run July 30 to Aug. 1 – with the July 29 web show, too. And for Folwell, the fun and challenge of painting are what keeps him going.
"I can get totally involved in it. I really enjoy it. You never stop learning; it's a daily challenge," he said. "The whole landscape changes around us daily, that's the big thing: You've got to realize how it changes, figure out why – that's the big mystery, I guess."
katie@durangoherald.com