Dry and warm weather projected this summer
Another dry summer with significant fire risk could be in order for Southwest Colorado as snow accumulation sits roughly a week away from its peak.
The National Oceanic and Atmospheric Administration released an updated seasonal drought outlook on March 17 that suggests Southwest Colorado and much of the state will see drought through June. While the region has seen average snowpack this winter, forecasts show low runoff and increasing temperatures that could exacerbate both drought and wildfires.
Durango Fire Protection District and its partners are already preparing for fire season as initial predictions point to the threat of early season wildfires.
"What this really shows is that we have been dry for several years and it takes more than just one year to pull you out of a drought," said Steve Wolff, general manager of the Southwestern Water Conservation District.
Southwest Colorado is already experiencing drought, according to a U.S. Drought Monitor map released last week.
Archuleta, La Plata, San Juan, San Miguel, Hinsdale, Ouray and Dolores counties are all under moderate and severe drought, while parts of Montezuma County are experiencing moderate, severe and extreme drought.
NOAA's most recent U.S. seasonal drought outlook shows persistent drought throughout Southwest Colorado for the next three months, with drought covering nearly the entirety of the state except for slivers of north-central Colorado and the central Western Slope.
"The highest (drought) forecast confidence exists across the West where persistence is likely due to below average snowpack for many areas and an increasingly dry climatology," wrote NOAA meteorologist Brad Pugh in the seasonal assessment.
Other forecasts paint a similar picture of the potential for lasting drought heading into the summer.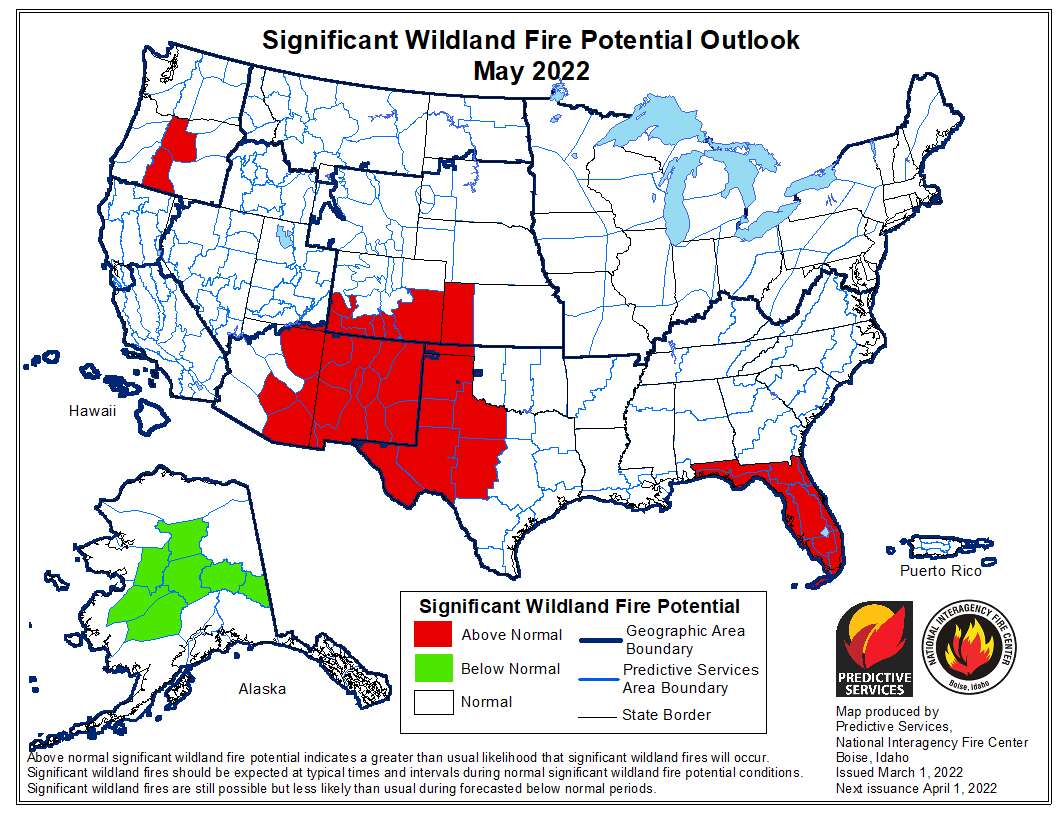 NOAA's National Weather Service Climate Prediction Center produces three-month outlooks that are updated every month. The most recent forecast released in March shows a 60% to 70% chance of above-average temperatures from April to June for much of Southwest Colorado and a 40% to 50% chance of below-average precipitation for the entire state.
Extended forecasts from the Climate Prediction Center show sustained above-average temperatures through September with average precipitation for Southwest Colorado.
Projections from the Colorado Basin River Forecast Center also suggest that snowpack will not translate into runoff. Water supply forecasts Friday showed rivers across the region running between 50% to 90% of normal this year.
But while forecasts portray the potential for prolonged drought, Wolff said it is too early to tell what conditions will be this summer.
"I think locally we're probably more in a wait-and-see (mode)," he said. "If you look at most of our snowpack around Southwest Colorado it's sitting somewhere around 100%, but then when you look at the runoff forecasts they are around maybe 70% on average.
"I think we're still waiting to see how much of that snowpack shows up in the stream, and it's pretty hard to forecast right now," he said.
The San Miguel, Dolores, Animas and San Juan basins are within a week from their average peak in snowpack, and snowpack in the watersheds currently sits at 101% of average, according to Natural Resources Conservation Service SNOTEL data. However, snowpack already appears to be declining.
More accurate forecasts for runoff are about a week away, Wolff said. Yearly projections are released April 1.
While a clear picture of annual runoff will soon form, drought is more complex and affected by a number of factors such as temperature and rainfall, which will ultimately determine if the region sees the prolonged drought predicted by the seasonal drought outlook.
"We're still a little uncertain where we're going to be after this runoff season, and there's a difference between runoff and drought conditions, which includes things like temperature and rainfall," Wolff said.
But as Wolff and water managers hold out for a snowstorm to improve the drought outlook, DFPD and La Plata County's Office of Emergency Management are already preparing for an early wildfire season.
The most recent forecast from the National Interagency Fire Center's Predictive Services released March 1 shows a grim outlook for Southwest Colorado. The region will face significant and above-average wildfire potential beginning May and June, according to the forecast.
DFPD, the county's Office of Emergency Management and federal partners like the U.S. Forest Service and Bureau of Land Management have already held their annual operating plan meeting, Deputy Chief Randy Black said.
"We start looking at that stuff as early as January, watching to see what's happening in the region and what the forecast is for temperatures and everything else," he said.
Next week, DFPD's Wildland Division will begin checking daily moisture reports to monitor wildfire conditions. The agency also receives a weekly update with humidity forecasts and burn indexes, Black said.
"Basically, any available forecasting data we get on a regular basis," he said. "When things get critical, that's when the La Plata County fire chiefs and the county sheriff and emergency manager work together to enact burn restrictions. We're watching that stuff all the time."
Like DFPD, the county's Office of Emergency Management is following wildfire and associated drought and moisture forecasts to prepare for potential fires this summer.
The National Interagency Fire Center updates its wildfire forecasts for the next four months every month, and Shawna Legarza, director of emergency management for La Plata County, and DFPD can then use those forecasts to prepare their responses.
Last year, Legarza and Upper Pine River Fire Protection District hosted a one-day simulation in which they used wildfire and drought forecasts in their preparations.
"We look at that information that comes to us through the federal Forest Service database and on the (National Interagency Fire Center) website, and we just gather awareness of what the drought is looking like and what the fire potential is looking like," she said. "In the emergency management role, we just have to be prepared to help."
As peak snowpack and summer near, Wolff maintained that Southwest Colorado could still pad its water resources and improve the drought outlook with spring snowstorms.
"We could still get a nice wet snowstorm in April, which would be very helpful," he said. "We may or may not."
ahannon@durangoherald.com