Skyhawks forward has improved her shooting efficiency when attacking the net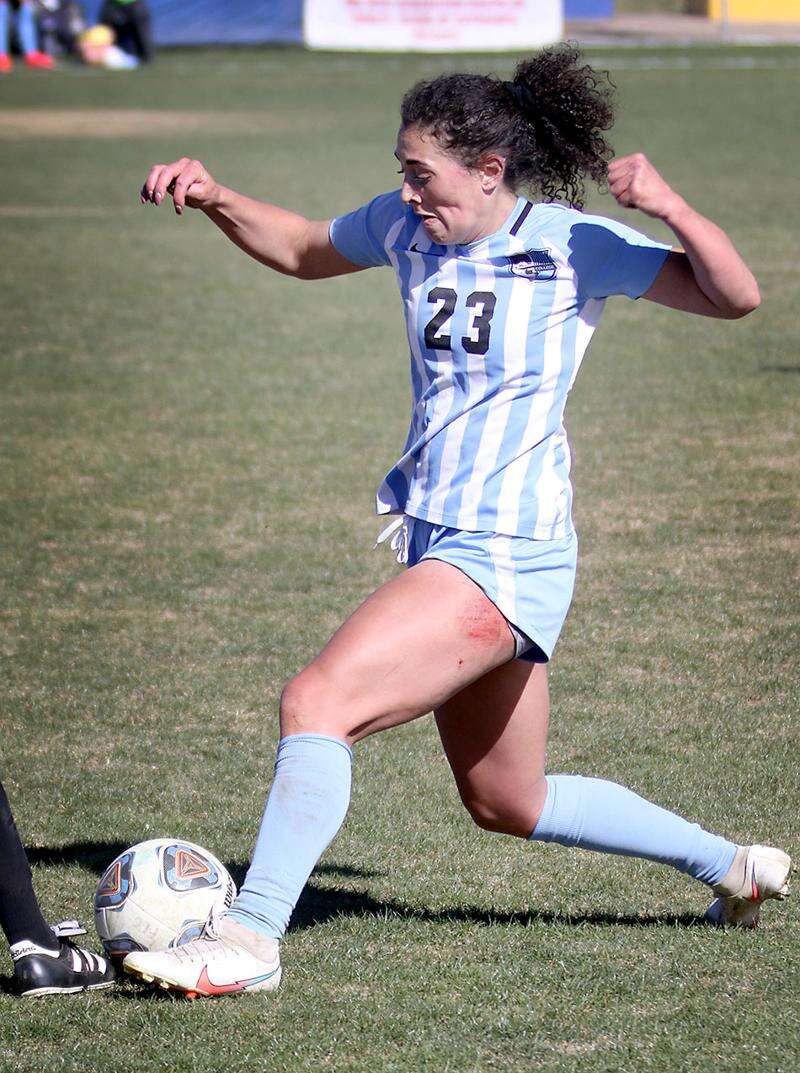 Aubrey Swindle is constantly working on her touch when she encounters pressure, and it's starting to yield results.
The Skyhawks women's soccer forward has increased her efficiency drastically in Fort Lewis' offense, which features a possessive style of play. Swindle already has found the back of the net twice on six shots on goal over seven matches this season. She scored one goal on 17 shots on goal over 16 matches in 2022.
"The biggest area that I've grown in is dealing with pressure honestly and having my back not facing the goal and being able to turn with pressure," Swindle said.
Swindle said she trained hard this summer with small-field matches to help her handle pressure better.
"If you walk by Dirks Field or the football field, a lot of times you'll find her on the end of it, dribbling the ball and just getting better and more comfortable with the ball at her feet," Skyhawks coach Damian Clarke said of Swindle.
"It's been years of effort … I mean, she's been technically trying to improve herself to be effective at this level for three to four seasons," Clarke added. "I think she knew coming in that she was a freak of an athlete, but no one had ever really, in my opinion, asked her to be more than just an athlete, and that's been asked of her for the last four years."
This season, Fort Lewis (4-0-3) has scored 11 goals in its first seven contests. The Skyhawks tallied 16 total goals throughout the 2022 season.
Swindle said her mental approach has helped improve her game. She isn't as hard on herself after mistakes, and this has given her a lot more confidence and opportunities on the pitch.
"What's changed for me on the field versus last year is just me playing simple and not feeling the need to have to exhaust myself trying to just revert to my athletic abilities all the time," Swindle said. "I have more tools underneath my tool belt. That would probably be the best way to say I can play underneath, spin out and make those gigantic runs when need to be when I have when the space is appropriate. I feel like my judgment of when to use my athleticism and when to play simple is just insanely better."
bkelly@durangoherald.com