BHS faces trip to Manitou, back home for Ridgway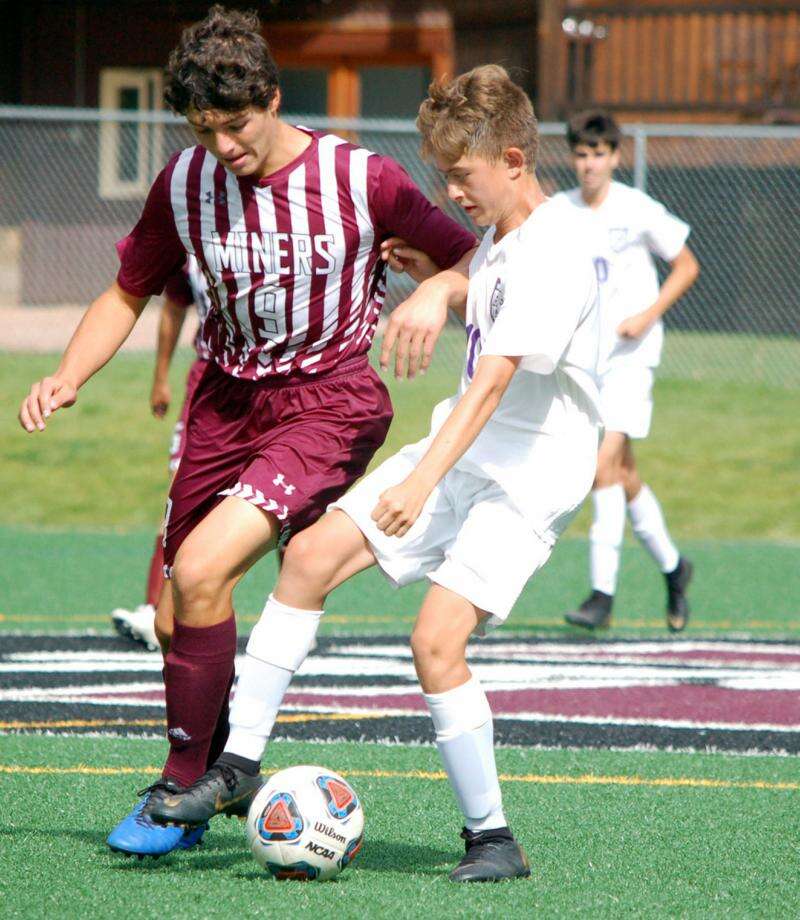 Palming down an attempted Telluride pass from along the goal line back into space more conducive to an enemy shot at his own side's net, Callum Marshall's overt defensive swat Tuesday afternoon certainly wasn't akin to the legendary Diego Maradona's offensive "Hand of God" nudge in the 1986 FIFA Men's Soccer World Cup quarterfinals.
But just as England's supporters were stunned play wasn't stopped – allowing the iconic Argentine, subject of a Telluride Film Festival screening only three days before Bayfield's boys walked onto Judy Long Memorial Field, to net the immortal goal – so was Marshall, expecting like everyone else either playing or watching to hear a whistle and watch the hosting Miners receive a 30th-minute penalty kick.
Play continued, however, and Telluride's Miles Welch ran onto the ball and booted it past stunned Wolverine goalkeeper Quintan Hunter en route to a 7-0 halftime advantage and ultimately a 10-nil mercy-rule shutout for Telluride in just over 50 minutes' play.
"I was really hoping to play the remaining time just for training purposes so both teams could get better," BHS head coach Chris Zoltowski said the next afternoon, still shocked Telluride elected not to take advantage of a free 30-minute, game-situation practice' session. "But that's not how it worked out."
After departing immediately after school Thursday afternoon, the Wolverines were to embark upon their third high-mileage haul – following drives to Crested Butte Community School and Telluride – in less than seven days with their end destination being Manitou Springs for a 4 p.m. kickoff Friday.
"We've been watching film on Manitou, have some ideas, and we're really excited about playing a 3A team," said Zoltowski, his crew 0-2 after falling to CBCS, the defending 2A state champion, and reigning 2A state runner-up Telluride.
Coming off a 7-9 season last fall, the Mustangs will make their 2019 debut. After Manitou, Bayfield will immediately get on the bus to head home to play Ridgway the next morning.
"It's going to be a tough game, especially being the boys have a 10-hour window before they have to be there, but I think they're ready for the task," Zoltowski said. "I think the boys are finally excited to get to wear purple for a change."