Town plans COVID-safe celebration
The Bayfield Parks and Recreation Department is getting up and running again – and hopefully, getting community members outside and active – with an Easter scavenger hunt.
The department had a quiet season last year because of public health restrictions caused by the COVD-19 pandemic. Easter has always been a big celebration in Bayfield. Now, the town is bringing some fun back with COVID-19 precautions in mind.
"I'm excited," said Becky Eisenbraun, Bayfield Parks and Recreation director. "We're just trying to get people active and out in the community again."
In years past, about 200 runners would compete in the annual Easter Egg Scramble 5K and as many as 500 kids would race to find eggs in the Easter egg hunt at Joe Stephenson Park.
"It was exciting, and it was a really good event," Eisenbraun said. "But it wouldn't work with COVID. We just had to adapt to something different this year."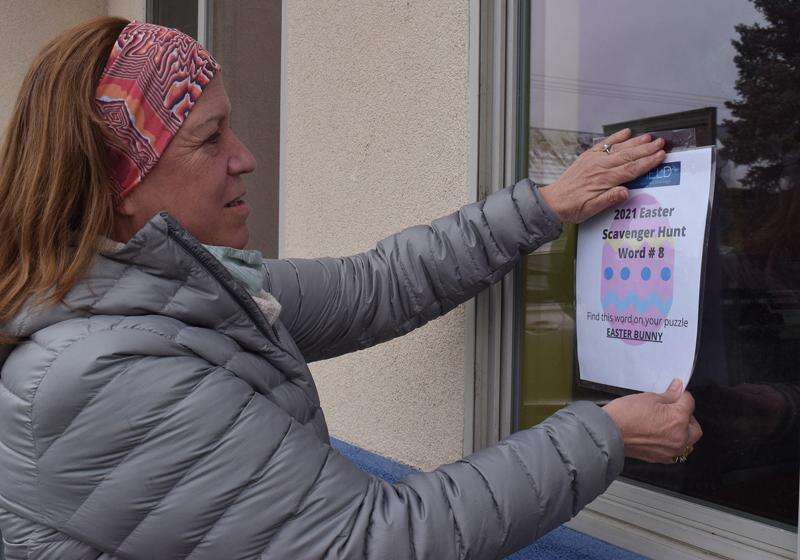 This year, the town is still holding two events. The Easter egg hunt has transformed into a scavenger hunt, which will take place from Friday to April 7.
Families can pick up game sheets at several local businesses, download them beginning Friday at www.ourbayfieldparks.org or find them in the Bayfield School District's Friday packets.
Participants will walk or bike to search for 12 words posted on signs along Mill Street at Joe Stephenson Park. Once game sheets are filled out, participants can turn them into the Bayfield Town Hall and enter into a random drawing for prizes. Prizes will likely include gift cards to local businesses.
The Easter Egg Scramble 5K will turn into a Bayfield Superhero Fun Run, a 5K on May 22. Participants will come dressed as their favorite superhero in support of local superheroes – firefighters, teachers or family members and friends.
"We're just trying to show support for our local heroes through these hard times," Eisenbraun said.
smullane@durangoherald.com