Music, memories and an eye to the future mark this year's commencement
In a ceremony interspersed with music and showers of confetti, Bayfield High School held its commencement exercises on Sunday.
While the Class of 2022 had a relatively normal senior year, this is a class that heard over and over, "plans are canceled, and we had to go home right away," throughout their underclassmen years, said James Mars, who is co-valedictorian of the class, along with Kobe Prior. Cael Schaefer is this year's salutatorian.
In his address to the class and audience in Wolverine Country Stadium, Mars listed a year of lasts he and the other seniors experienced this year: watching their final home football game, his final wrestling meet, then on Thursday, their final day of school.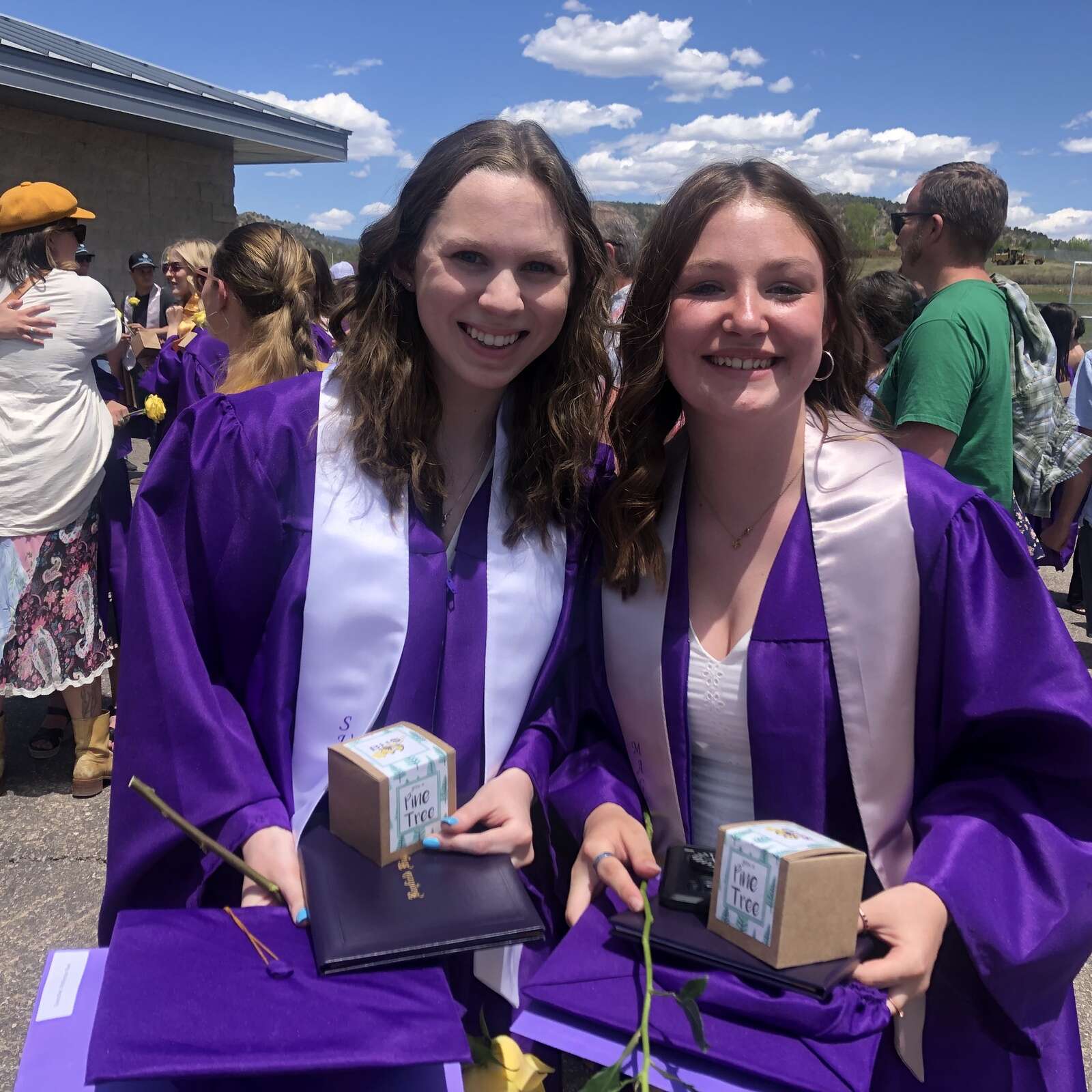 "I walked out with the most fantastic, warm and comforting memories," he said. And while some people say high school years are the best of their lives, "I desperately pray it gets better than this," Mars said, and he hopes he and his classmates learn to appreciate life more as they grow older.
A friend told him, "'Your free trial in life is almost up,'" he said.
Derek Smith, a longtime music teacher at BHS, was this year's commencement speaker.
"Change is inevitable and necessary," said Smith, who also is the father of a member of this year's graduating class, Liam Smith.
He noted the accomplishments by the Class of 2022, including being named a Boettcher Scholar, a student who restarted the school's Future Business Leaders of America program, artists, musicians, state playoff athletes, as well as a student graduating at the age of 16.
"Each of you has your own talent, and your own story to tell," Smith said.
Being a musical director, Smith had different songs punctuating his speech, including a 100-year-old rendition of the Wolverine fight song, as well as Dolly Parton's "9 to 5," to emphasize that their careers are starting soon.
A snippet of the SpongeBob SquarePants cartoon theme got members of the class laughing and singing along.
"You guys have some weird cartoons," Smith joked, then noted that one of the senior pranks pulled by this class was placing 40 live Christmas trees unexpectedly in the school in December, then giving them away to local families in need.
The last musical selection was from the finale of the musical "Rent," titled "No Day But Today."
"There is no future there / There is no past
Thank God / this moment's not the last
There's only us / There's only this / Forget regret or / life is yours to miss.
No other road no other way / No other day but today."
Members of the class then received their diplomas from members of the Bayfield School Board.
"Every day, make someone's life a little better," said Mike Foutz, the president of the board. "And you will be a success."