'We're happy to be a source of empowerment'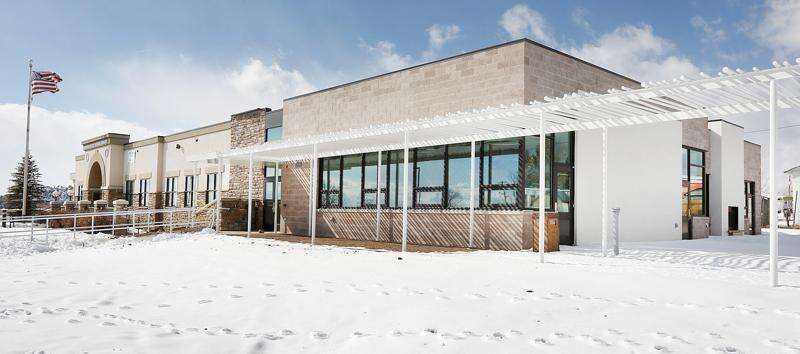 La Plata County residents age 60 and older are taking a deep dive into technology through a nationwide program hosted by Pine River Library in Bayfield.
The Senior Planet program, created by the nonprofit Older Adults Technology Services, connects older adults to gadgets, apps and websites to help them thrive. The nonprofit recently launched a pilot program to reach seniors in rural areas, and Bayfield's library jumped at the chance to join.
"The initial courses we're offering are really about empowering this demographic to feel more safe and educated about using these online services," said Becky Van Den Berg, learning and engagement manager at the library.
Senior Planet, which became part of AARP this year, teaches adults about new technological tools to help them learn new skills, save money, get in shape or make new friends, according to the program's website. The program has six on-the-ground headquarters across the U.S., one of which is in Denver.
Pine River Library is offering the Senior Planet Virtual Essentials Program. During the free, five-week course, participants learn about Zoom, protecting personal information online, online shopping, telemedicine, social media, spotting fake news and even drone technology.
The sessions will be held from 10 to 11:15 a.m. Tuesdays and Thursdays through March 25.
About 30 people registered for the program, with almost 20 in attendance for the first session over Zoom. Compared with other programs for seniors at the library, the level of interest is "by far the biggest I've ever seen," Van Den Berg said.
"The important part to know is it's free to anyone who wants to sign up. If they don't have internet or a desktop, they can get set up with a Chromebook through the library for the duration of these trainings," Van Den Berg said. "That's all free of charge."
Lisa Zabka, Bayfield technology librarian and the course's co-host, said the participants Tuesday dove into the tricks and tips for using Zoom, like basic functions of the program, creating polls and looking at the computer camera instead of down at other Zoom participants.
These tools are even more important during the pandemic so people can connect with their families and friends, Zabka said.
Van Den Berg said people have always come to the library to get their answers. Staff members constantly loan out Chromebooks, laptops and hotspots to members.
Holding trainings like this – where a few people might be in the building, while most are participating remotely – just helps them offer more services. People might walk away with a new library card or a new friend they met at the library.
"Libraries are so much more than warehouses for books. What we have to do ... is be open to learning about these new trainings," Van Den Berg said. "It's really important right now to get people connected. The world's still happening. You don't have to be scared of it. We're happy to be a source of empowerment for them."
smullane@durangoherald.com