Chili made with peanut butter? Chef unveils concoction at Chili Cook-off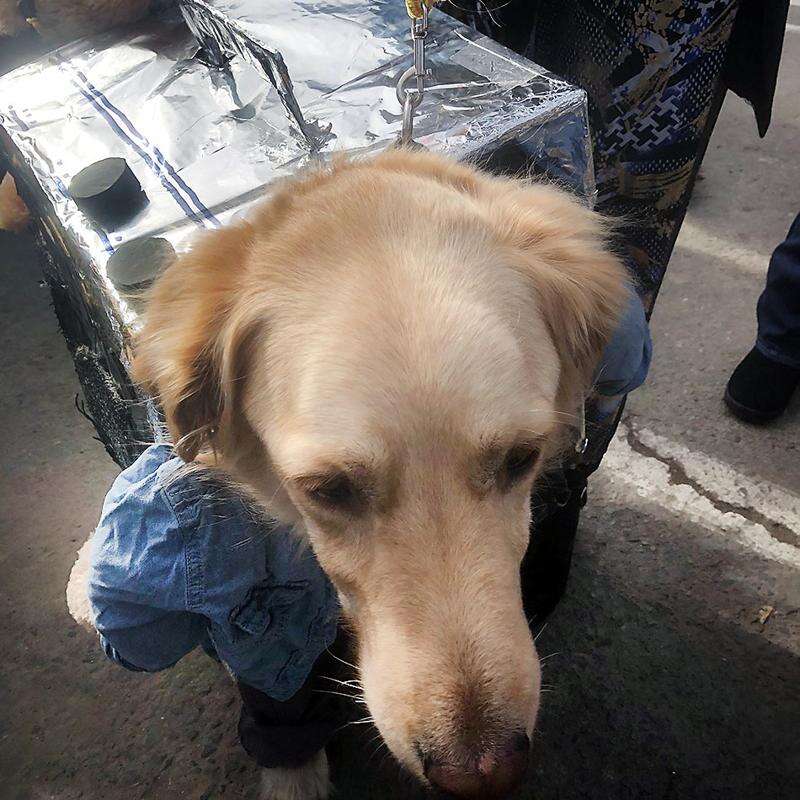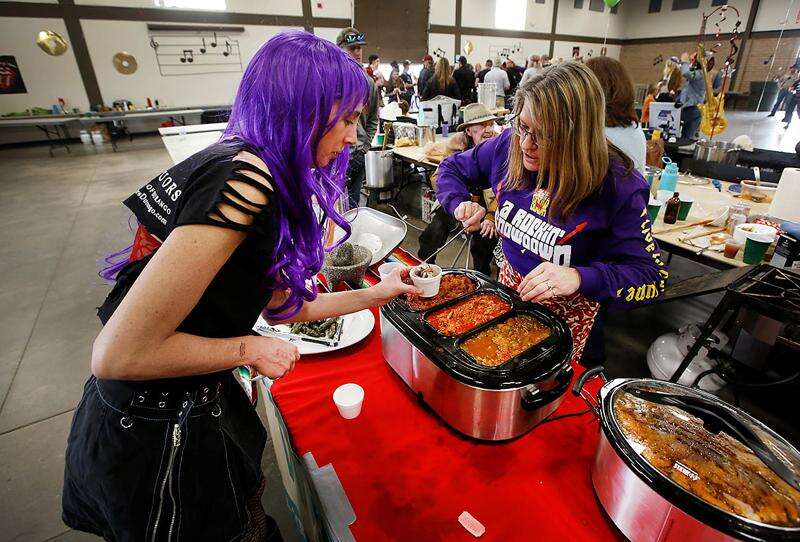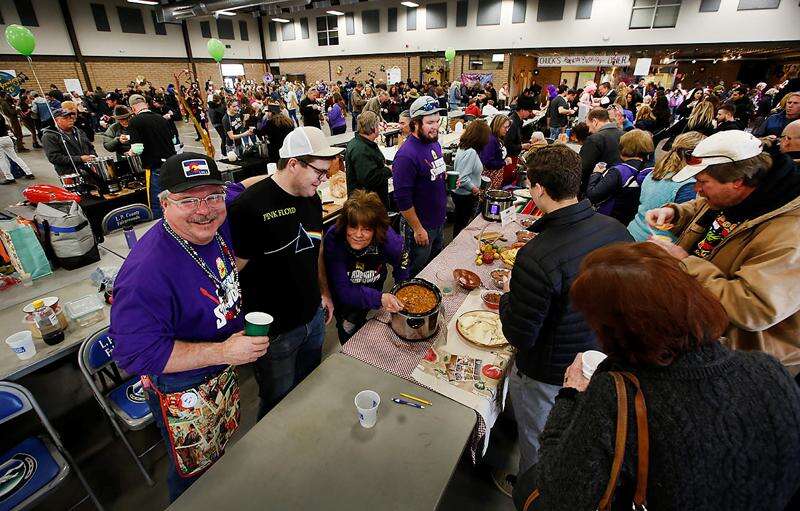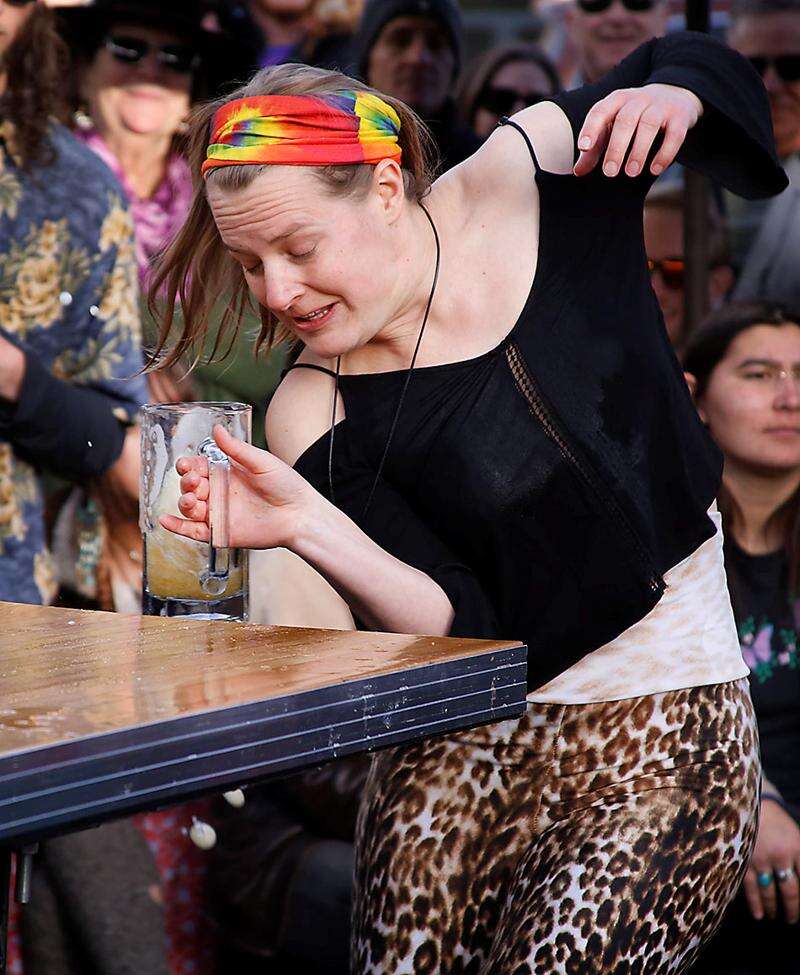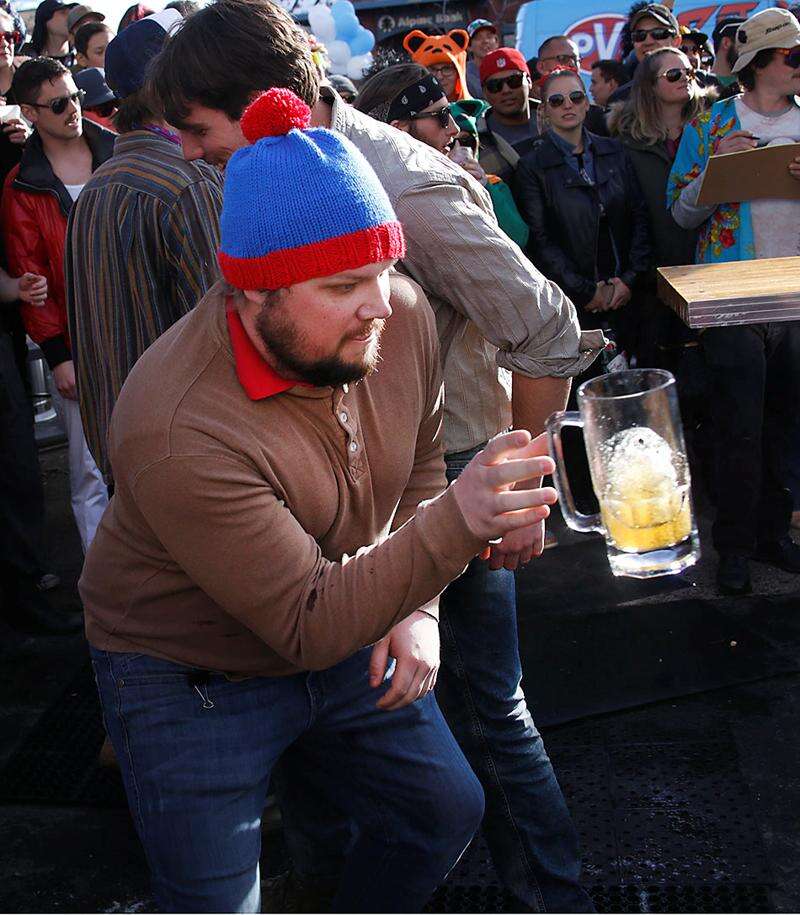 Durango's week-long party rocked and rolled into the weekend as A Rockin' Snowdown continued Saturday with heavy lifting, a big bowl of chili, a show for the dogs and, of course, some alcohol to wash it all down.
The fun started early with the Light Parade in the rearview as hot air balloons ascended into the 8 a.m. air. Dozens of events planned throughout the day shifted crowds dressed often in tight pants from Bodo Park south of the city to the La Plata County Fairgrounds on north Main Avenue.
Here's a sampling of events from the busiest day yet for Snowdown 2020:
Catch, quaff, repeat
Many Snowdown events involve drinking alcohol in some manner, but intoxicating beverages aren't quite at the center of attention in any event other than quaffing.
Merriam-Webster defines quaff as such: "to drink (a usually alcoholic beverage) heartily or copiously."
The sport, if that's what we're going to call it, involves sliding a mug of beer on a yards-long, narrow table to a partner, who catches the beer and, well, quaffs it. About a dozen teams entered the competition: among them were Quaffie Talk, Quaffle House and Quaff You Like a Hurricane.
Points are distributed based on how someone catches the mug – whether with one hand, by the handle or even after a 360-degree turn – how much of the beer they drink and how many beers can be quaffed in 120 seconds.
The quaffing tournament was hosted at 11th Street Station, which held half a dozen Snowdown events in 2020.
Chili Cook-off
Hundreds packed into the La Plata County Fairground exhibit hall where more than a dozen competitors for hours stewed beans, meats and vegetables into green and red chili.
One chef imported chili peppers from India. Another put tomatoes in a green chili. A vegan chili option included peanut butter – a homage to the chef's childhood favorite of peanut butter and jelly sandwiches dipped in, you guessed it, chili.
A marching band played rock n' roll covers as people with big hair – often wigs – danced and drank Bloody Marys out of small plastic cups. Students from Animas High School sold water and soda to raise money for a new building.
Attendees bought tickets to sample chili at .50 cents apiece. But the alluring smell of chili stewing on tables around the exhibit hall didn't tempt one attendee – he ate the same chili at least three times.
Dressed-up dogs
It's not hard to find someone in a costume for Snowdown in Durango – but dressing a dog requires another level of skill, patience and creativity.
Dozens of dogs and their humans were tempted by the smell of burgers and fries at the Canine Fashion Show hosted behind McDonald's. Some people dressed up to match their dogs; others let their canine take the show.
One dog wore a toupée, others had glasses and some donned custom leg warmers. Contestants competed in three categories: Funniest costume, best match and best to rock the theme of A Rockin' Snowdown.
Morning muscle
Strongwomen and -men from around the region put themselves to the test at CrossFit Durango with plenty of rocks and not a lot of roll.
Athletes yanked sleds weighing hundreds of pounds across the taped-mat floor and lifted full-sized kegs and round, concrete stones before carrying them 20 feet to a raised platform. They lifted logs in front of a cheering crowd as employees of the gym judged and recorded performance results.
None of the athletes who competed Saturday live in Durango – some traveled from Albuquerque, Denver and Farmington to compete for the chance at a podium finish.
bhauff@durangohearld.com